'Big Little Lies': Laura Dern Pushed Shailene Woodley to Join the Cast
It's likely hard for fans of 'Big Little Lies' to imagine the show without Shailene Woodley in it. But the actor nearly turned down the chance to play Jane Chapman.
Considering the success of Big Little Lies, it's hard to believe that any actor had to be convinced to join the cast. However, that was the case for Shailene Woodley. Playing Jane Chapman in the series was a wonderful experience for the actor, but she nearly passed it up altogether. Fortunately, her fellow castmate, Laura Dern, was able to help convince her to come aboard the show.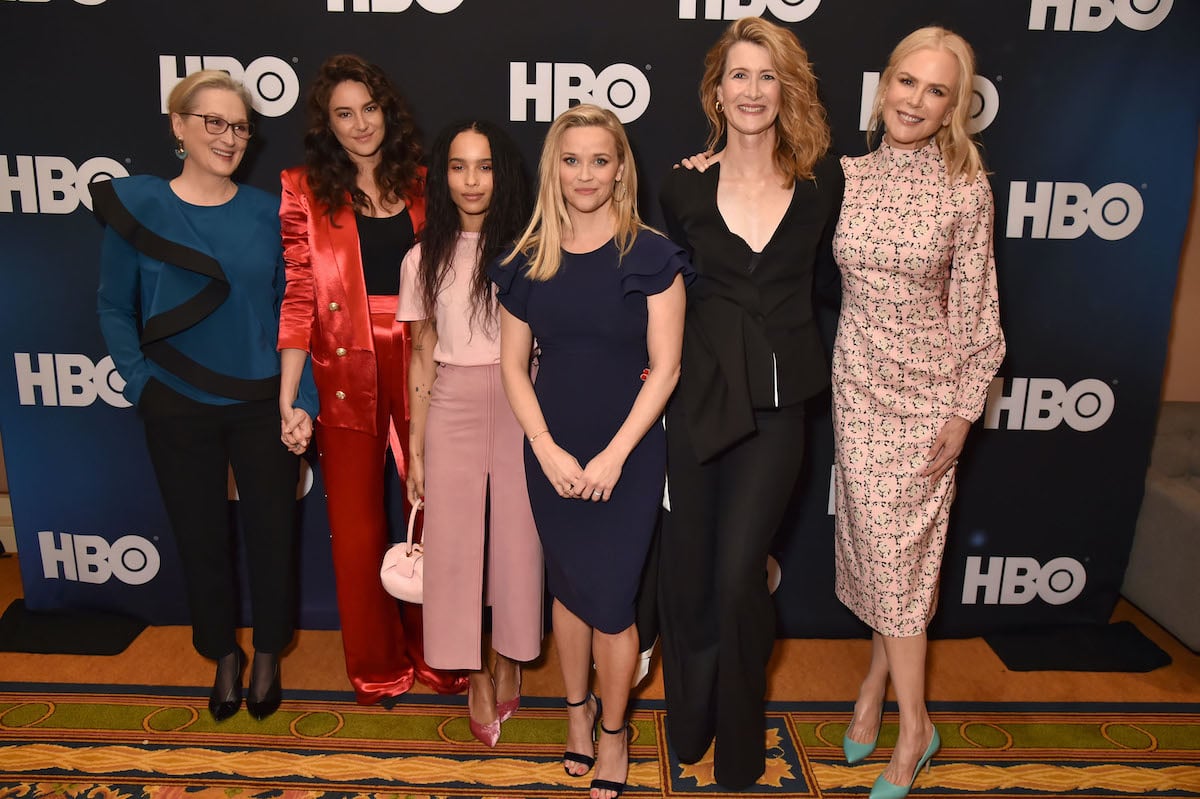 Shailene Woodley starred in a number of movies and TV shows before 'Big Little Lies'
Though she's only 30, Woodley has been acting for decades. The Endings, Beginnings star began acting when she was only 5 years old. As she entered adolescence, she starred in hit TV shows like The O.C. and The Secret Life of the American Teenager. As a young adult, she nabbed roles in films like The Descendants, The Fault in Our Stars, and the Divergent movies.
'The O.C.' alum took a break from acting after the 'Divergent' movies
But while Woodley had built up a resume that most actors could only dream of, she found herself disenchanted with acting for a time. She felt it was essential to take some time away from the profession and have other experiences. This, she hoped, would allow her to fall back in love with the art form. In an interview with Net-a-Porter, Woodley described her break from acting.
"There was a point in my life, right before Big Little Lies, where I had hit a wall with acting," Woodley said candidly. "I felt it was time to do something different. I called my agents and said, 'Please don't send me any more scripts; I need to explore other avenues.' They respected me and didn't send me anything for almost a year until Big Little Lies."
Laura Dern convinced Woodley to join the 'Big Little Lies' cast
But even after Woodley's agents sent her Big Little Lies, she still turned it down. "I didn't know what it was or who was involved, I just said, 'Thanks, I'm still not interested.'" Fortunately for the actor, her agents were adamant that she take a look at the show and consider who was attached to the project. Woodley relented and read the series and was taken it with it right away. But it was Dern who ultimately convinced her to join.
"I read it, fell in love with it, and Laura Dern, who I had worked with on The Fault in Our Stars, called me and that was really the push," Woodley recalled. Dern actually portrayed Woodley's mom in The Fault in Our Stars, and the pair struck up a fast friendship. Even after wrapping the film, they kept in close contact. Woodley even lived with Dern for a period of time.
Woodley describes the bond between the 'Big Little Lies' cast
Ultimately, Woodley was thrilled that she took Dern's advice and joined the cast of Big Little Lies. In the aforementioned interview, she recalled the unique bond that the cast shared. "I don't know that I've ever worked with a group of women before where competition didn't get in the way of sisterhood," Woodley explained. "Every single person was championing the other members."