'Big Little Lies': Meryl Streep Noticed Things the Rest of the Cast Missed
Part of what made Big Little Lies such an amazing show was its dynamic ensemble cast. Between veteran actors like Nicole Kidman and Laura Dern and the bevy of child actors who helped bring the story to life, there was no shortage of talent on set. But the show started receiving even more buzz when acting legend, Meryl Streep, joined the cast in season 2.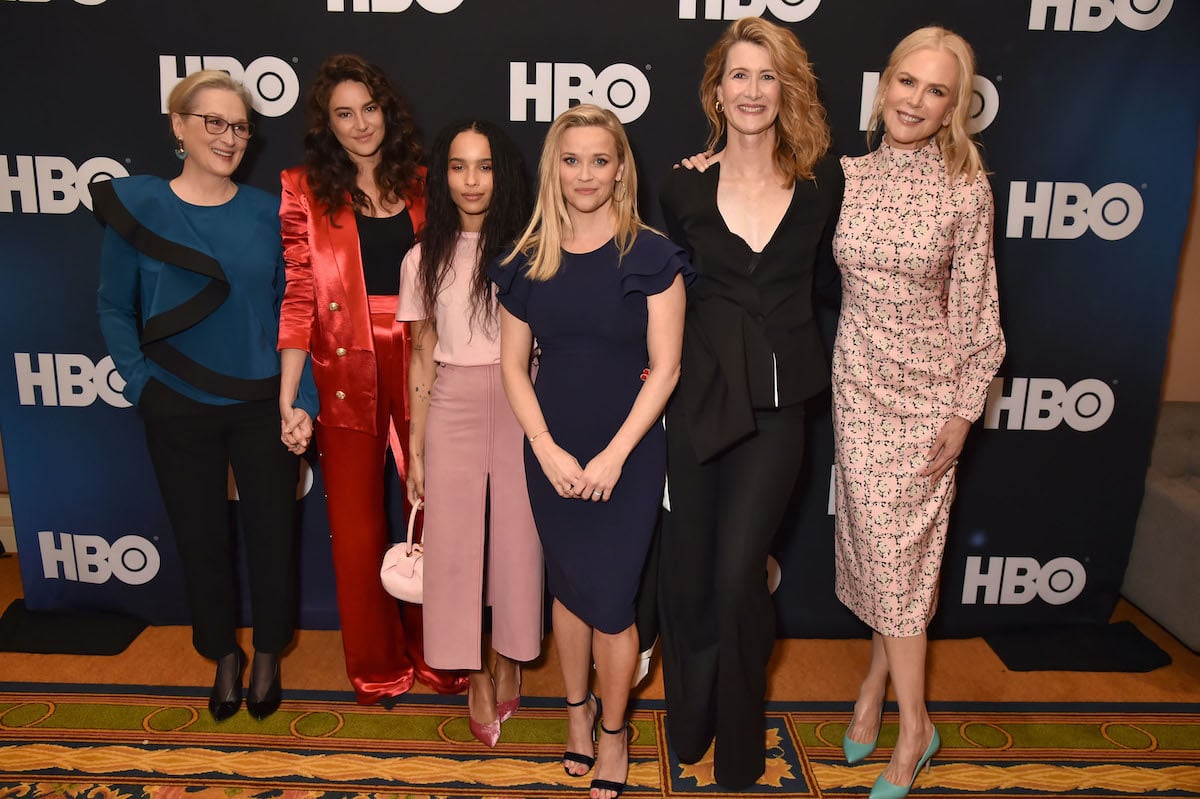 Funnily enough, adding Streep to the cast was something akin to wish fulfillment. After such a successful first season, Big Little Lies fans were pushing for season 2. Liane Moriarty, who wrote the eponymous book that the show is based on, was totally onboard for the show to have a second season. However, the author wasn't convinced that she should be the one to write the premise for it. Fortunately, Moriarty got some great advice from her sister which eventually led to Streep's role on the show.
How Meryl Streep joined the 'Big Little Lies' cast in Season 2
Moriarty's sister encouraged her to write a role for her favorite actor and Moriarty immediately landed on Streep. She outlined the character of Perry's mother and even named her Mary Louise, which is Streep's legal name, as a nod to the well-respected actor.
It turns out that Moriarity didn't even have to name the new character after Streep for her interest to be piqued. In fact, Streep was so enamored with season 1 of Big Little Lies that she said yes to joining the cast before she even read the role she was being offered. But what was it like for the rest of the cast to have another huge name show up on set in Season 2? According to Shailene Woodley, who played Jane Chapman, it was a wonderful experience for all.
Shailene Woodley gushed about working with the legendary actor
"Meryl is just so warm and friendly," Woodley shared about her Big Little Lies co-star in an interview with Magazine C. Continuing on, the Divergent alum shared that she was continuously impressed by Streep's passion for the craft of acting. In fact, the actor's curiosity, passion, and attention to detail often helped her discover things within the script that the other actors missed.
Streep noticed things in the script that the rest of the 'Big Little Lies' cast missed
"She is so passionate about what she does," Woodley shared about Streep. "That was the thing that really blew me away. She notices things that a lot of us fail to notice about the script [and] she knows every single person's lines, not just her own. I remember there was a day all of us ladies were sitting together and Meryl was separate. She walked over and said: 'I wonder what this on this page and this on this page have to do with each other?' And she walked away. And we were like, 'What?' And we looked [at the script] and were like, 'Oh my god. She's right.' She built a bridge between two scenes that none of us had noticed."
Clearly, having Streep on set of Big Little Lies was an asset to the show. Woodley also shared that woking with Streep was also a learning lesson for her. And while talk of Big Little Lies Season 3 has died down significantly, we know fans and the cast would love to see what's next for the Monterey Five.