'Big Little Lies' Season 3: Will the HBO Series Return?
When a lie is told, there's a story to tell. The web of truth and deceit created by the cast of HBO's hit Big Little Lies has kept fans captivated for two seasons. However, with season 2 recently wrapped up, fans are already wondering if there will ever be a season 3. Unfortunately for fans, it looks like producers think: probably not.
HBO remains non-committal about a renewal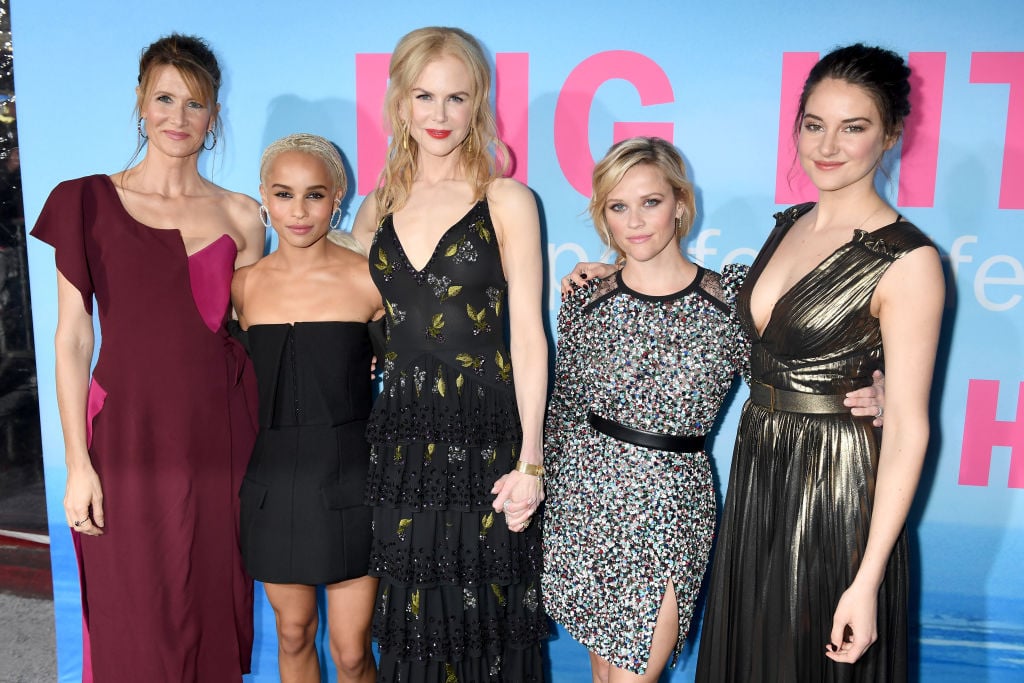 Reports from HBO executives are not very promising. Although they haven't flat out said there will not be another Big Little Lies, they have skirted the question with various reasons why it would be unlikely the show will return. These reasons include scheduling conflicts and drama with directors — there are simply too many balls in the air for HBO to juggle if they were planning to film the third season.
HBO programming chief Casey Bloys remarked that it seems impossible.
"I love this group of people—I would do anything with them. But the reality is, they are some of the busiest actresses working in Hollywood," he said. "We have deals with some of them—Nicole is doing her next show [The Undoing] with us. I just think it's not realistic."
However, he certainly left the question a little open-ended, and fans have garnered some hope when he continued. "Look, if they all came to me and said, 'We worked out all of our schedules!'—then sure," he confirmed. So, that's maybe?
The cast of 'Big Little Lies' has lots of other obligations
The large cast encompasses some really big Hollywood names and, because of that, they have tons of things going on in their careers and personal lives. It would be very difficult to get the stars to align in order for them to all have time in their schedules to shoot another season.
The actresses remain really non-committal when questioned about the possibility of a return for Season 3. Reese Witherspoon told ET that she's just not sure how another season would happen, but she was surprised about season two, so there's always potential.
"I don't know [if it could happen]," Witherspoon speculated "I never say never. You don't know. And [season two] was a surprise."
But, they all seem to have a lot on their plate. Nicole Kidman is working on The Undoing for HBO and Meryl Streep has several projects she is juggling. Witherspoon is working on The Morning Show with Jennifer Aniston, and Zöe Kravitz will be busy in High Fidelity — a TV series for Disney's streaming service.
For all intents and purposes, the A-list actresses are simply too busy to commit to another season.
It looks like fans will just have to wait and see if another season of 'Big Little Lies' is possible
The season finale of Season two of Big Little Lies is both open-ended, and yet seems to tie up all loose ends. As the group stands in front of the police station in the final scene, presumably to tell their story to the officials, viewers are left with a desire for more. Are they going to tell the truth? What will remain of their friendship? How will the news affect the community? If Bonnie (Kravitz) turns herself in, isn't she turning them all in for obstruction of justice?
Fans are not the only ones who want the story to continue. The actresses themselves are wistful for another season.
"I think we would love to do a season three because there is certainly ideas," Kidman told the Daily Telegraph. "But we would not do it without all of the same people involved…even the kids."
So, we're bound to have to wait and see. Maybe HBO will surprise us all.