'Big Little Lies' Star Nicole Kidman Reveals What It Would Take for the Cast to Return for Season 3
When the Monterey Five returned for season 2 of Big Little Lies, fans were thrilled to see the star-studded ensemble back together again. According to showrunners, a third season would depend entirely on the cast's availability and willingness. But series' star Nicole Kidman revealed that there is one thing that would bring the show's award-winning actors back for Season 3.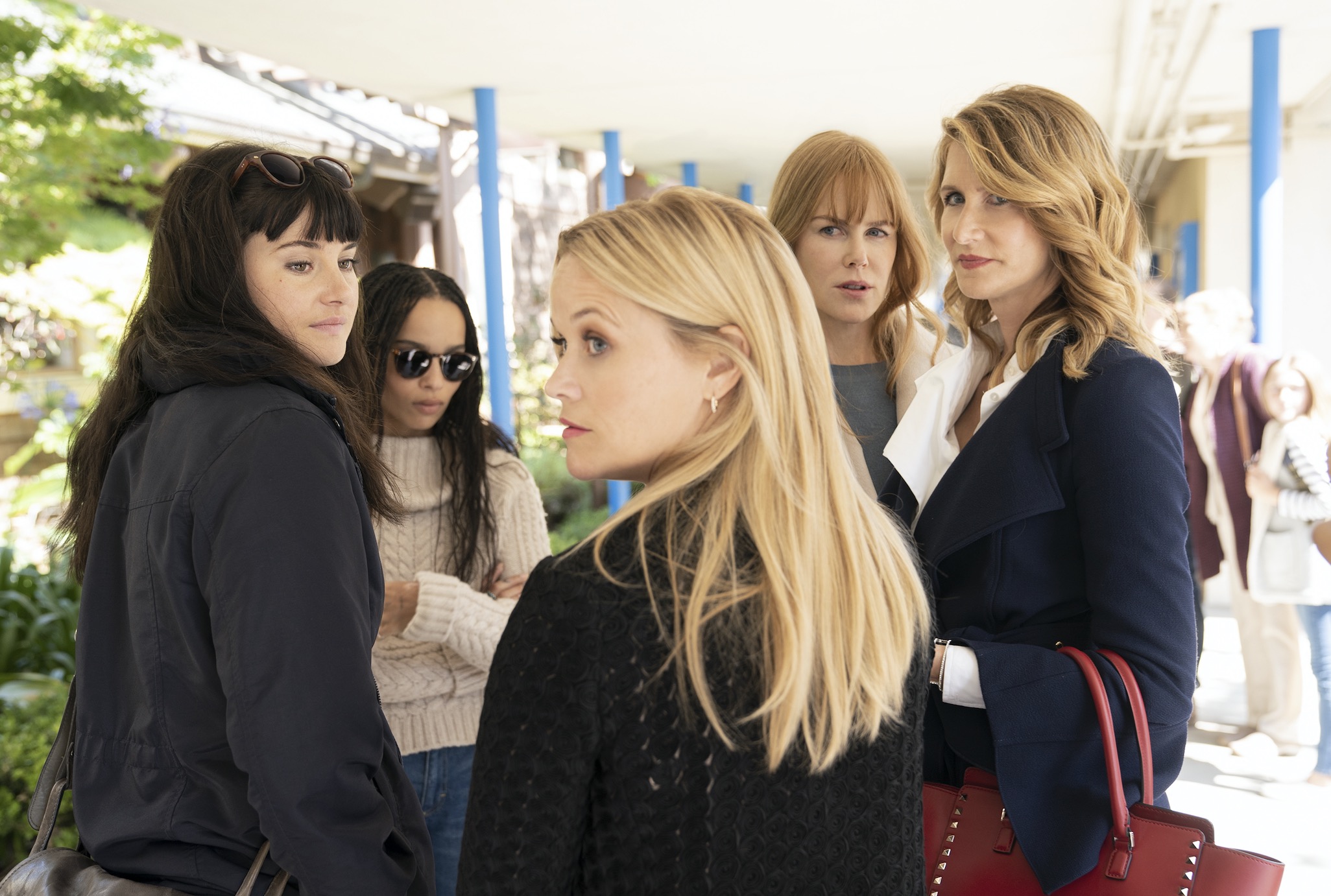 HBO is ready to bring 'Big Little Lies' back for a third season
Most series' fates lie in the hands of network executives that ultimately decide to cancel or renew. But in the case of Big Little Lies, the decision lies with the cast.
The series features some of the most coveted actors in Hollywood — including Nicole Kidman, Reese Witherspoon, Shailene Woodley, Zoe Kravitz, Laura Dern, and Meryl Streep. And according to HBO president Casey Bloys, a third season of the Emmy Award-winning series depends on the stars' busy schedules lining up.
RELATED: Would Jennifer Aniston Join 'Big Little Lies' if Season 3 Happens? Reese Witherspoon Hopes So
"I love this group of people – I would do anything with them," Bloys told TV Line in 2019. "But the reality is, they are some of the busiest actresses working in Hollywood — "Look if they all came to me and said, 'We worked out all of our schedules!' – then sure."
The series was never meant to go past the first season
When Big Little Lies premiered on HBO in 2017, it was meant to be a one-season limited series. But the show was such a big hit, and it left fans pining for another season.
Showrunner David E. Kelley had no plans to bring the series back for a second season. But when the idea of introducing Meryl Streep was presented to him, he couldn't resist.
RELATED: Shailene Woodley Nearly Rejected 'Big Little Lies' Because of the 'Divergent' Movies
"Introducing this character who's being played by Meryl Streep, it's a delicious character, and I felt bringing her in was both liberating and daunting," Kelley told The Hollywood Reporter. "Daunting because she sets a high bar and you have to measure up, but liberating in that now the show's not going to be compared to last year. There was freedom in that."  
'Big Little Lies' star Nicole Kidman talks season 3
In a recent interview with TV Line, Big Little Lies star Nicole Kidman shared promising news. She revealed that Kelley and writer Liane Moriarty have come up with a "really good idea" for season 3 and noted she's ready to work with her co-stars once again.
"I would like there to be [a Season 3]," Kidman said. "There are so many great stories to tell, and I am open to all the different horizons. I think it would take an enormous amount of commitment from all of us. We all love each other and want to work together. We're deeply intertwined now."
The cast has great chemistry on and off-screen. But Kidman suggested that one thing that would bring them back for a third season is a jaw-dropping storyline.
"There's this enormous pull from this desire to just be together," she said. "Whether that [camaraderie yields] a story that will be fascinating and complex and important, that's a different thing. It would need to be a story that makes our jaws drop."
Kidman's new drama, The Undoing, was also written and produced by Kelley. The miniseries premieres Oct. 25 on HBO.