'Big Mouth': 3 Things to Remember Before the Season 5 Release
Three important plot points to remember from 'Big Mouth' Season 4 to get ready for Netflix's release of season 5 on Nov. 5.
Big Mouth Season 5 drops on Netflix on Nov. 5. The hilariously crude animated series stars John Mulaney, Nick Kroll, and Jessi Klein, among others. Get ready for new episodes of Big Mouth — here are three things you need to remember from season 4, plus a recap of how it ended.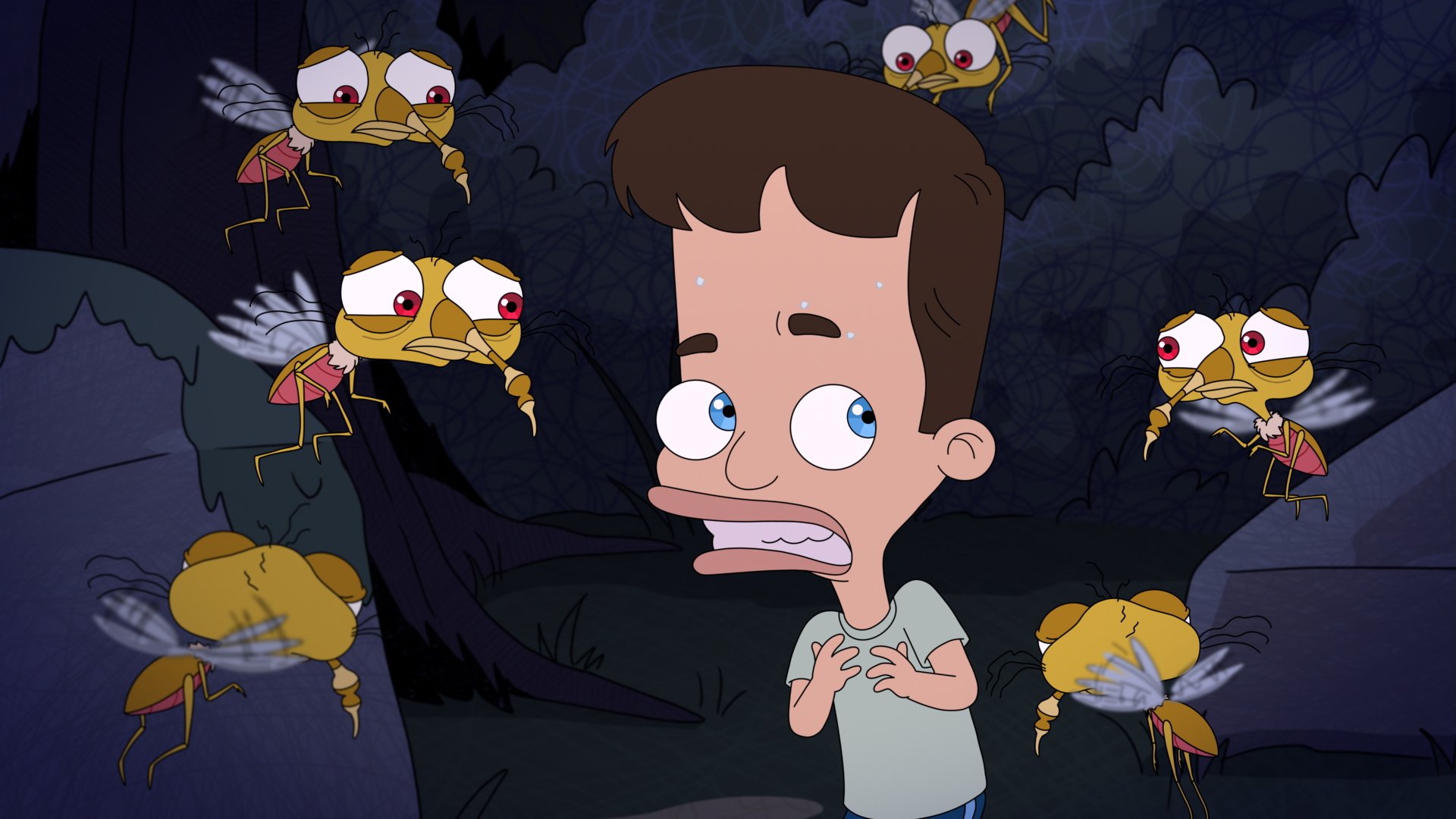 Anxiety is a major topic in season 4 
Big Mouth doesn't shy away from heavy topics like grief, shame, or anxiety. However, it presents these emotions through the lens of school-aged kids in the most absurdist way. 
Take Tito the Anxiety Mosquito (Maria Bamford), who is prominent in season 4 in many ways. Nick (Kroll) has a hard time with his body image as Andrew (Mulaney) bullies him at summer camp. Nick's self-doubt allows Tito to take up residency in his mind throughout the summer and ultimately, the entire season. While Maury (Kroll), Connie (Maya Rudolph), Rick (Kroll), and a few other hormone monsters pop up throughout Big Mouth Season 4, Tito and the Depression Kitty (Jean Smart) take the lead regarding the season's big bads. 
'Big Mouth' Season 4 introduces a transgender character 
Like every other theme, Big Mouth touches on gender transition with comedic grace. In season 4, we meet the series' first transgender character, Natalie (Josie Totah), when the kids go to summer camp.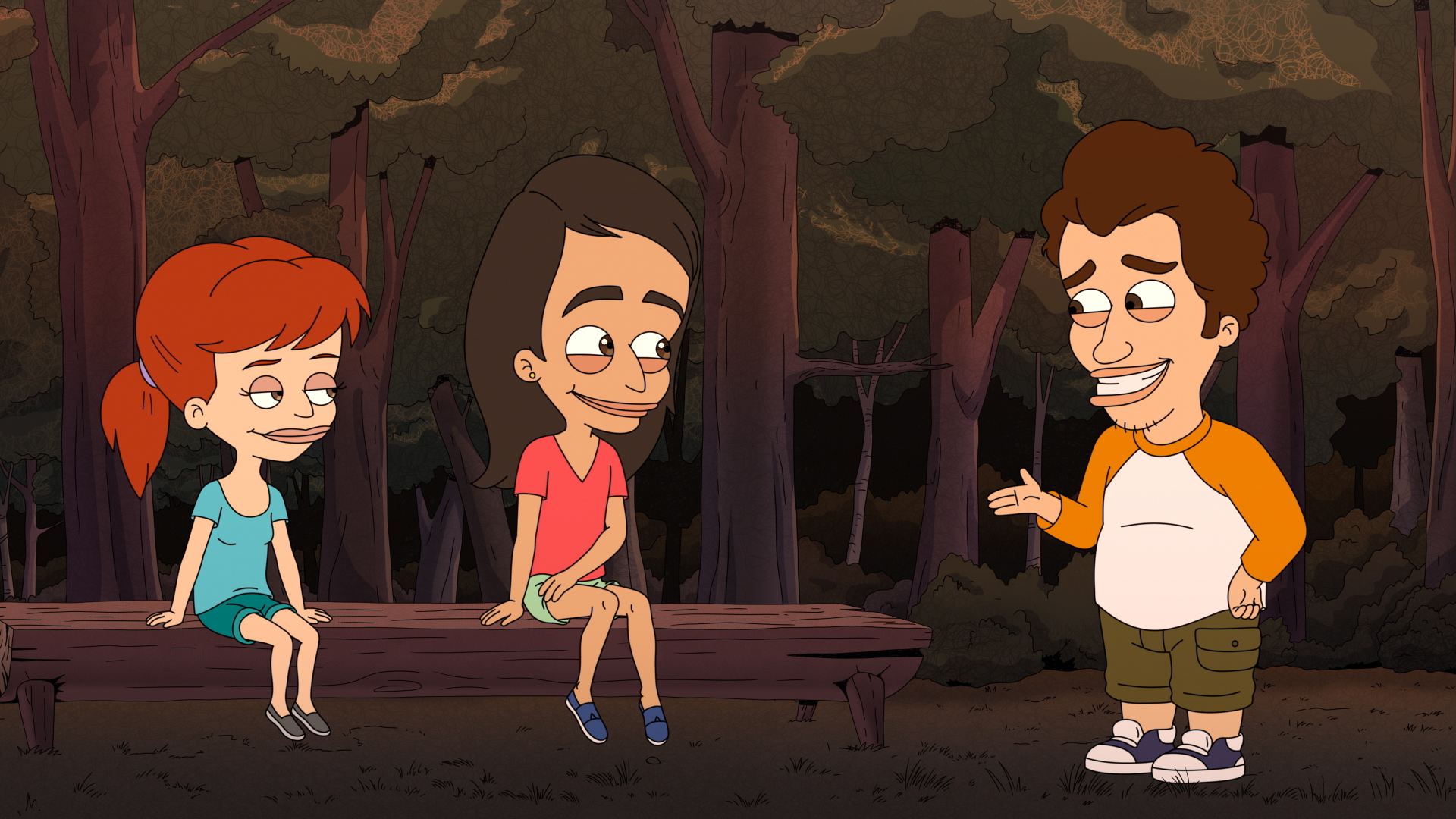 During the intervening year, Natalie transitioned. But upon her return to camp, she's asked invasive questions about her genitals by her male cohorts. Meanwhile, the girls at camp try to push Natalie into conforming to what they deem as acceptable "girl behavior." 
Missy Foreman-Greenwald grapples with being bi-racial in season 4
Missy Foreman-Greenwald (Ayo Edebiri) is the child of a biracial couple. In season 4, she struggles with her identity when she visits her dad's side of the family in Atlanta.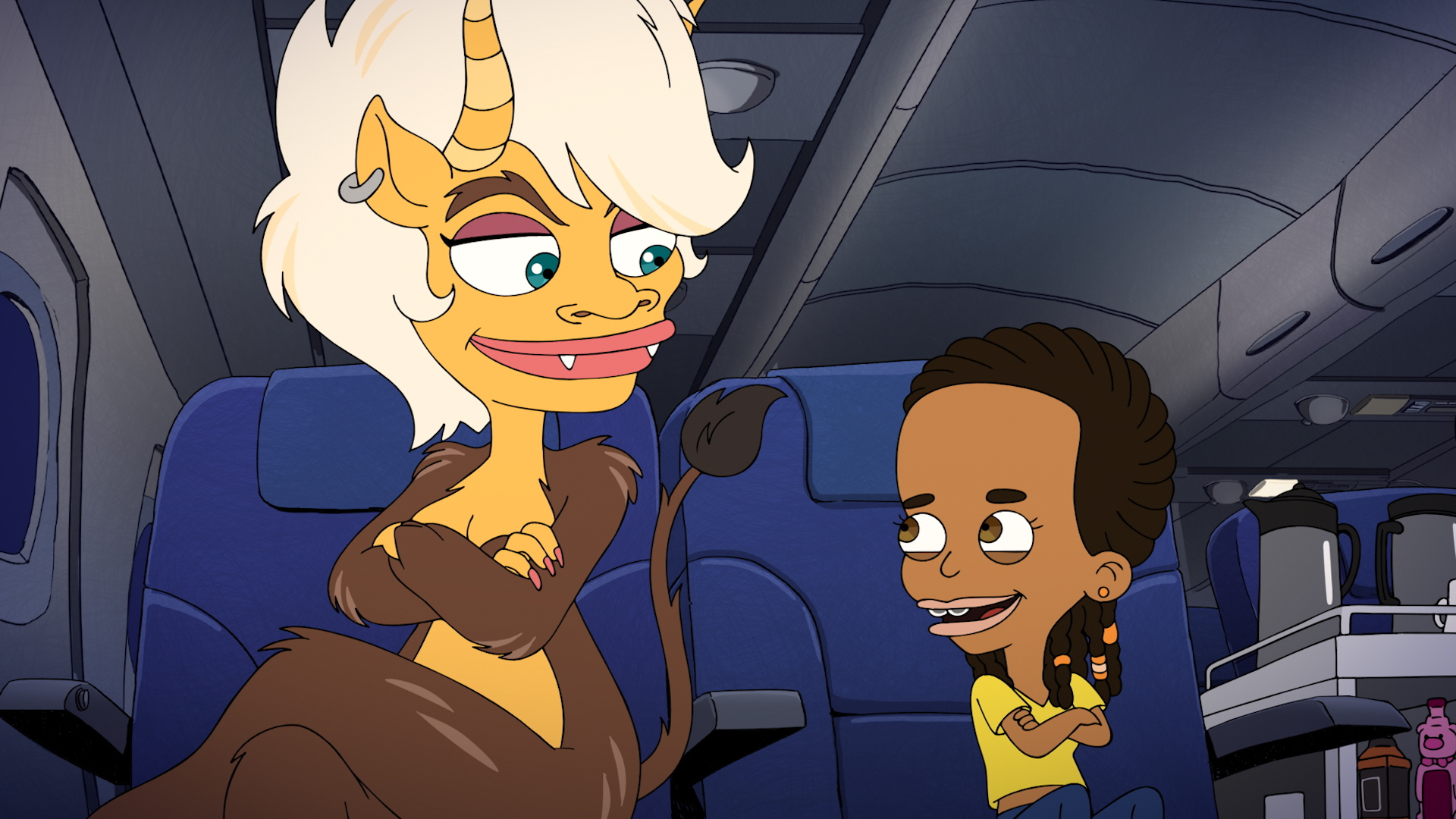 There, Missy learns how to embrace her Black heritage. Missy attempts to understand what being biracial means to her throughout the season — a striking notion considering Missy's voice actor changed from Jenny Slate to Edebiri in Big Mouth Season 4. 
How does 'Big Mouth' Season 4 end? 
As Andrew deals with his Obsessive-Compulsive Disorder (OCD) and crippling fear of death, Nick shuts himself off from the world to combat his growing anxiety. Meanwhile, Jessi's parents move her from New York City back to Bridgeton to live with her dad and return to school with her friends. 
In the Halloween-themed episode 9, the kids go to a haunted house put on by a sorority. There, the kids of Big Mouth are drugged and forced to face their mental health issues within eerie hallucinations tailored to them. Missy faces confronts identity crisis; Nick grapples with his alter ego; Jessi envisions she's in a mental hospital; Andrew faces all of his demons at once. 
Another important thing to remember about the end of season 4 is Jay (Jason Mantzoukas) professing his love to Lola (Kroll), who doesn't return the sentiment. Ultimately, they declare war against each other. Fans can expect to see this argument continue in season 5, at least in the premiere. 
Stream Big Mouth Seasons 1 through 4 on Netflix now. Watch Big Mouth Season 5 beginning Nov. 5.