Big Sean Speaks on Naya Rivera's Death, 6 Years After Their Rocky Romance Ended
The search for Naya Rivera came to a sad conclusion on July 13.
Her body was found in California's Lake Piru following a five-day search after the Glee actor went missing on a boating trip with her son, Josey Dorsey. The news of Rivera's death led to an outpouring of shock and grief, including from her ex-fiancé Big Sean.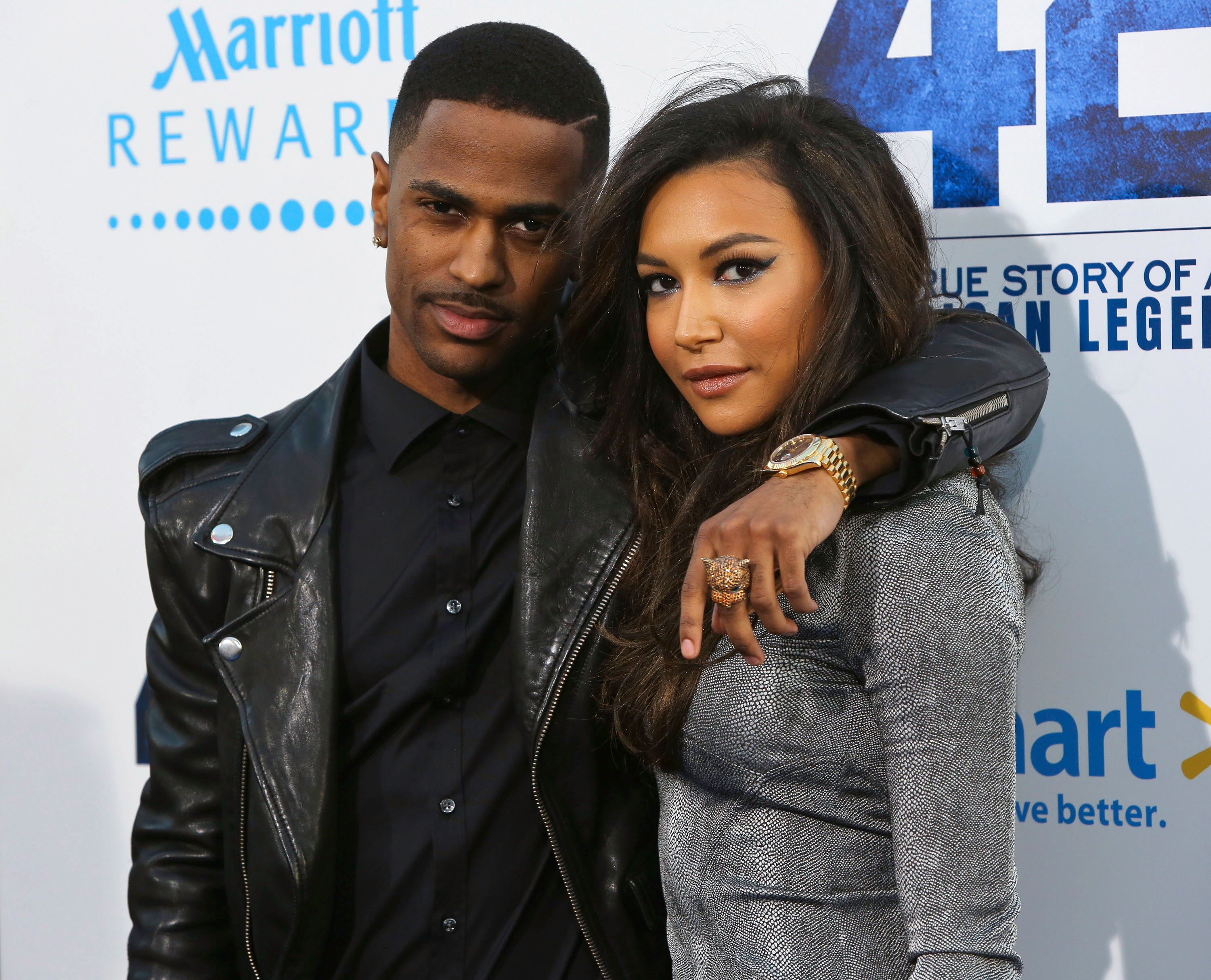 Naya Rivera's death explained
Because there are no witnesses, there's no way to say with 100% certainty what happened at the lake. However, authorities believe something went wrong when Rivera and Dorsey went for a swim.
According to CNN, Dorsey, 4, told rescuers he and his mother had gotten in the water but that she didn't come back aboard after him. When he turned back, he saw her "disappear under the surface of the water." Dorsey was found sleeping on the boat after its rental time expired.
At a press conference the day Rivera's body was discovered, a law enforcement official concluded, "She mustered enough energy to get her son back onto the boat, but not enough to save herself." A day later, an autopsy confirmed Rivera had died by drowning.
Dorsey has since been reunited with his father, Jack Dorsey, to whom Rivera was married from 2014 to 2018, per People.
Big Sean's tribute to Naya Rivera
As tributes for Rivera continue to pour in, Big Sean, whose real name is Sean Anderson, took to Instagram to share a message in remembrance of the actor. He posted the tribute in the wee hours of July 18 along with a photo of the former child star.
"Rest In Peace Naya, God Bless your Soul!" he began. "Thank you for blessing us all with your talent and presence. you are a hero! Not just because of how you saved your son, also because of the barriers you knocked down for so many people to make them feel confident in themselves and to stand tall and be proud when they couldn't achieve that on their own."
Even though things didn't work out between them, Big Sean noted he appreciates "everything that ever happened between us, for making me wiser and a better person."
"I'm still grieving and in shock, I can't believe this is real. I'm praying for you and your family and I know your family and I know your watching over them and protecting them. Rest In Peace Naya 💙🙏🏾," he concluded.
The post has garnered over 500,000 likes, with stars such as Drake, T.I. and Lena Waithe offering supportive words to the "Mercy" rapper as he grieves the loss of his ex.
A timeline of Big Sean's relationship with Naya Rivera
Big Sean began dating Rivera in April 2013 after they met on Twitter. The couple got engaged six months later but by April 2014, Big Sean had called the engagement off.
Their breakup inspired Big Sean's 2015 hit "I Don't F*ck With You." But even so, Rivera told Entertainment Tonight in 2016 she had no regrets about their relationship. At the time of her death, she also appeared to be following the Detroit rapper on Instagram.