'Big Sky': What Was Constance Zimmer In Before Joining the Season 2 Cast?
Constance Zimmer joins the Big Sky Season 2 cast when it returns in February 2022, and there's a reason viewers recognize her. The Emmy-nominated 51-year-old is no stranger to Thursday nights on ABC. On March 3, 2022, she's joining the David E. Kelley Montana highway series cast with Katheryn Winnick and Kylie Bunbury. Find out more about Zimmer's character, and she looks so familiar.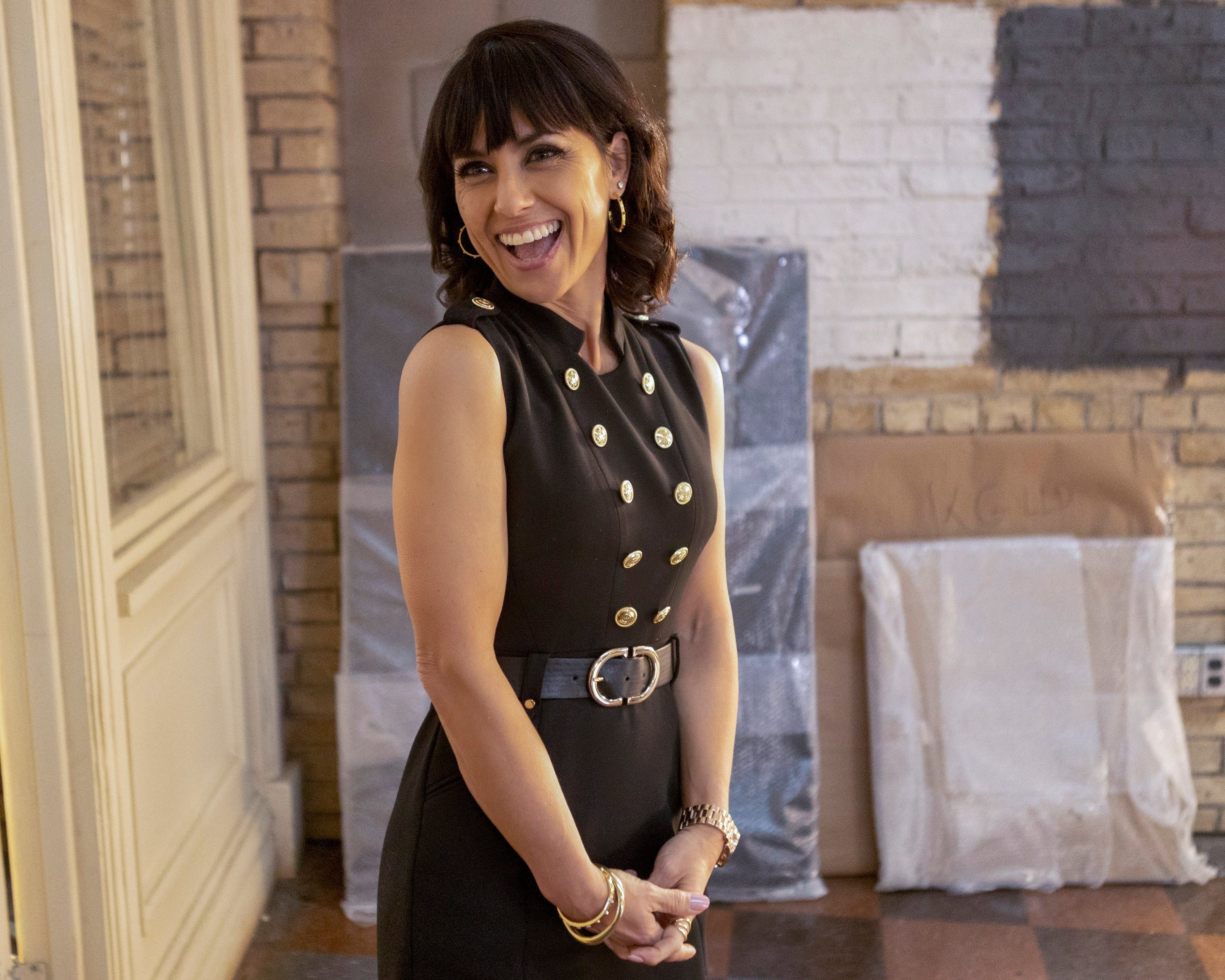 'Big Sky' Constance Zimmer joins the season 2 cast as Alicia
The Big Sky Twitter account announced the addition of Constance Zimmer to the season 2 cast on Feb. 10, 2022. She comes to the series as Veer Bhullar's (Bernard White) accountant and lover. However, Alicia's challenge is earning the trust of Veer's children, Ren (Janina Gavankar) and Jag (Vinny Chhibber). 
According to Deadline, Zimmer is "charismatic, cunning and confident." She observes a situation before deciding what to do — so she sounds like the opposite of Vinny Chhibber's character, Jag. Ren and Jag's family have a cartel business to protect. A bag of missing drugs and money brought them to the Montana highway.
'Big Sky' cast newcomer Constance Zimmer
For ABC's Thursday night viewers, Constance Zimmer is easy to recognize in Big Sky. She portrayed Jeri Huntington on ABC's A Million Little Things as a decoy for Barbara Morgan. Zimmer also appeared in five episodes of Grey's Anatomy as Dr. Alana Cahill (a physician adviser brought on to help prevent bankruptcy). She also recently portrayed Kathleen Gale in Freeform's Good Trouble.
Zimmer rose to prominence as Dana Gordon in Entourage and Claire Simms in Boston Legal. She received a Critics' Choice Television Award and a Primetime Emmy Award Nomination for her role as Quinn King in Unreal. Zimmer also appeared in Ellen, Seinfeld, The X-Files, King of Queens, and The Trouble With Normal.
When does 'Big Sky' Season 2 return in 2022?
Big Sky Season 2 returns on February 24, 2022, however, Constance Zimmer does not appear until the following episode on March 3. A new ABC press release revealed more details about the Big Sky Season 2 Episode 9, "Trust Issues."
"Reeling from the emotional news of Joseph's death, Jenny and Cassie desperately search for answers," the synopsis reads. "After Bridger and Madison receive a threatening call from Ren, Max and Rachel take matters into their own hands, frantically deciding to confide in Jenny about the drugs and money. Elsewhere, Dietrich becomes hellbent on revenge following his discovery of Travis' betrayal, and Wolf and Agatha attempt to protect Phoebe, but thanks to Ronald, all does not go according to plan."
The Big Sky Season 2 Episode 9 trailer shows a similar teaser. Travis Stone (Logan-Marshall Green) is in a hole, held there by Dietrich (David Meunier). In the Dec. 16 episode of the drama based on The Highway book series, Ronald Pergman (Brian Geraghty) killed Cassie's father, Joseph Dewell (Jeffrey Joseph). Jenny Hoyt (Winnick) offers to help Cassie seek revenge on the killer; however, the two women do not know it's Ronald. Instead, a clip of each suspect flashes across the screen — Ren, Wolfgang Legarski (John Carroll Lynch), and Ronald Pergman. 
Big Sky Season 1 is currently streaming on Hulu. Catch new Big Sky episodes on Thursdays at 10 p.m. EST beginning Feb. 24.