'Big Sky': Everything You Need To Know About the New Series
ABC has a new drama coming – and it looks like it's going to keep viewers guessing. Big Sky's highly anticipated premiere will drop on Tuesday, November 17, at 10 p.m. E.S.T. We have all the details you need to know about the brand-new series below.
What is 'Big Sky' about?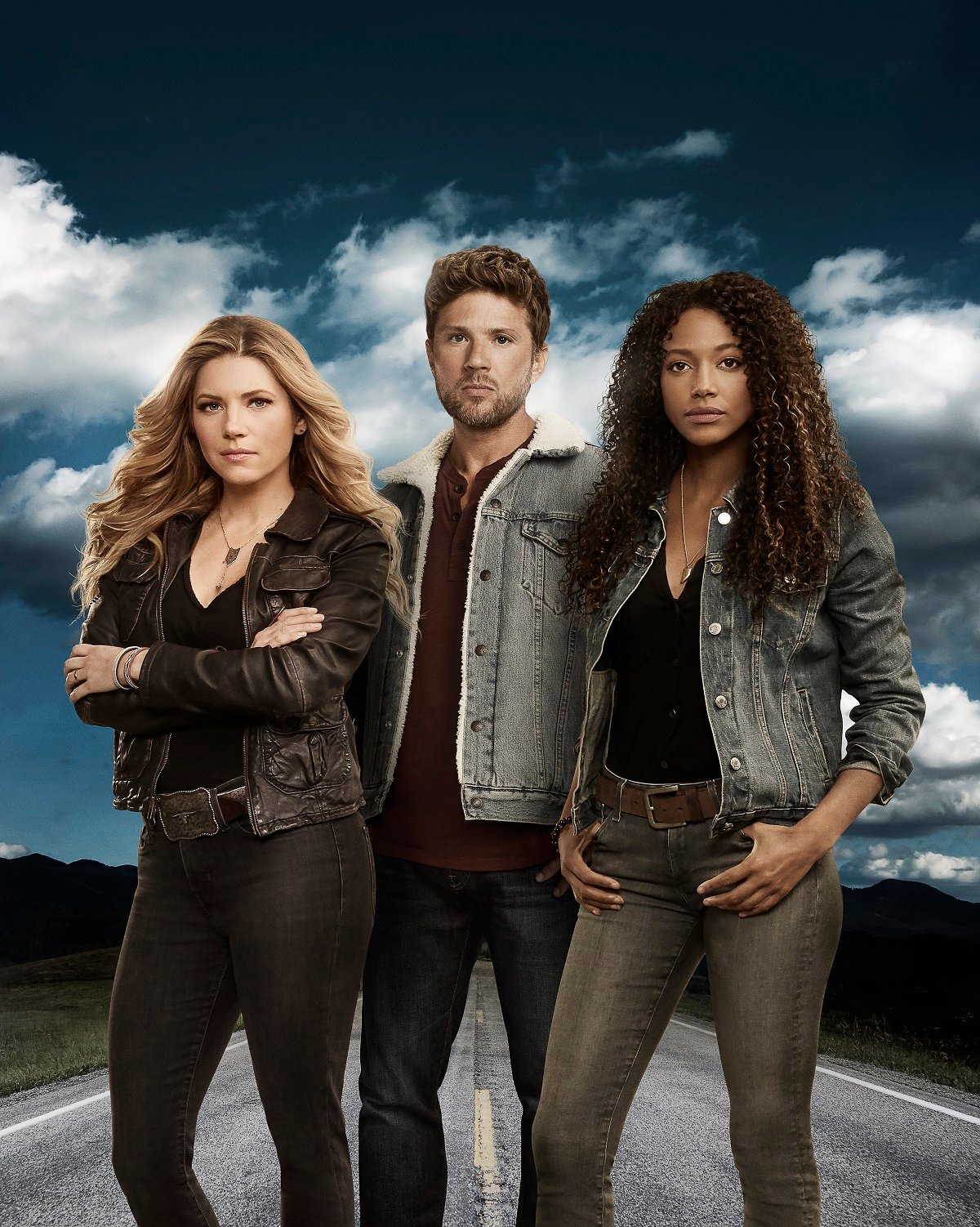 The new series was created by David E. Kelley. Fans may recognize the name from Big Little Lies, as he created that as well, so you know it's going to be a drama-filled keep-you-guessing series. The show is based on the novel series by C.J. Box. A pair of private detectives, Cassie Dewell (Kylie Bunbury) and Cody Hoyt (Ryan Phillippe) will work alongside Jenny Hoyt (Katheryn Winnick) – Cody's ex-cop estranged wife – in their search for two sisters who were kidnapped by a truck driver on a highway in Montana. They'll soon learn that the pair of sisters aren't the only girls that have gone missing.
Bunbury, Phillippe, and Winnick will be joined by a number of other actors that include: John Carroll Lynch, Brian Geraghty, Dedee Pfeiffer, Natalie Alyn Lind, Jade Pettyjohn, and Jesse James Keitel.
Viewers will be able to watch the series the next day on Hulu, which is always nice. Executive producers of the series include: David E. Kelley, C.J. Box, Ross Fineman, Paul McGuigan, Gwyneth Horder-Payton, and Matthew Gross.
The new trailer already has more than 25.5 million page views so far
RELATED: What Is Katheryn Winnick's Net Worth and What Is She Known For?
The series seems to be well-received by fans, at least as far as the trailer is concerned. According to Deadline, just three days after the trailer dropped, it had over 25.5 million page views across the platforms it was posted on. Over 12 million viewers saw the trailer on Twitter. These statistics seem to prove that ABC could be in for a solid premiere for the series.
The trailer shows two teenage girls and sisters (Alyn Lind and Pettyjohn) traveling alone together. They stop on a remote stretch of road with an overheated car. A truck driver pulls up behind them and smashes the car window, and abducts them. The sisters aren't the first to go missing in the area nearby. In fact, 12 girls have disappeared within the same area. The cops who go searching for them must work together, but that might prove to be difficult, as two of them are already throwing punches.
The series creator teases 'twists and turns'
The Hollywood Reporter reports that during the virtual party ahead of the VIP premiere of the show, the creator, Kelley, talked about what's to come. He also mentioned that he "loved" the books the series is based on.
"I've loved the books by C.J. Box," Kelley revealed. "Fantastic characters, fantastic setting in Montana. It's a bit of a thriller ride but also a character piece."
He also spoke about "twists and turns" to come. "There's also a lot of dark secrets and ugliness that goes on," Kelley teased. "So, one moment you'll be leaning in, the next moment not so much." He also mentioned that the series has "a lot of twists and turns."
This new series might just be the perfect addition to your television line up. Catch Big Sky on Tuesday, November 17, at 10 p.m. E.S.T. on ABC.