'Big Sky': Here's What To Expect From Season 1, Episode 8
Big Sky is officially back from a Winter hiatus, and the episodes keep bringing the twists and turns. What will episode 8 of the series bring? We have all the details when it comes to what to expect. There's even a promo trailer.
[Spoiler alert: This article contains spoilers from 'Big Sky']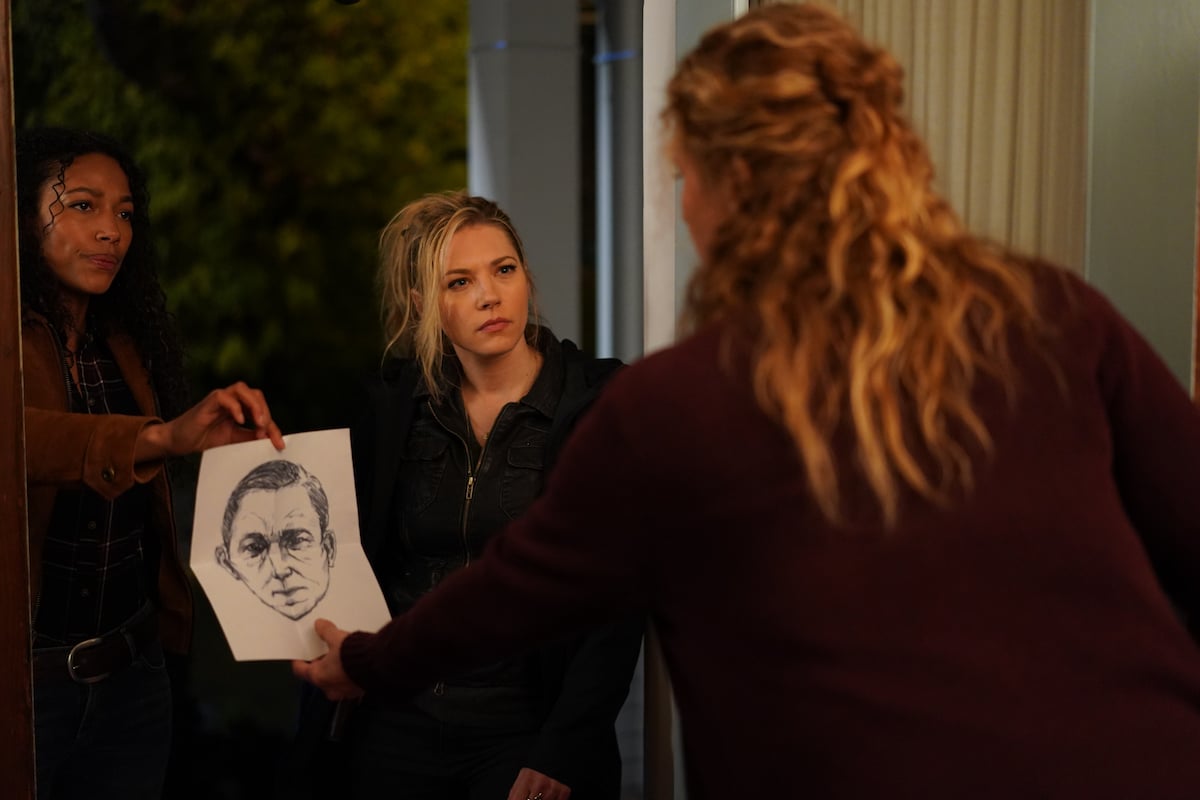 The abducted girls have been found
The series centers around the quest to find two missing sisters, Danielle (Natalie Alyn Lind) and Grace (Jade Pettyjohn), along with Jerrie (Jesse James Keitel), who were kidnapped by a long-haul trucker named Ronald Pergman (Brian Geraghty). He's working directly with a corrupt state trooper named Rick Legarski (John Carroll Lynch), and they seem to stay one step ahead of the investigators for a while.
However, Danielle's boyfriend gets his parents involved, Jenny Hoyt (Katheryn Winnick) and Cody Hoyt (Ryan Phillippe), an ex-cop and a private detective, work with Cody's partner, Cassie Dewell (Kylie Bunbury), for leads. Cody is killed by Rick when he gets too close, and Jenny and Cassie search for the missing girls and Cody's whereabouts at the same time.
But Cassie finds Rick after he moved Danielle, Grace, and Jerry to a bar/store that he frequents. She ends up shooting him in the head when he pulls his weapon out and starts counting to five. Miraculously enough, Rick survives, and after surgery, he actually wakes up with amnesia, not appearing to remember what he's done.
Ronald tries to find evidence Rick has that can lead back to him
Danielle, Grace, and Jerry are now safe and try to pick up their lives again. However, Ronald is still on the loose, and he even tries to intimidate Jerrie and change his looks to avoid detection. He snaps his own mother's neck in episode 7 and continues to cultivate a relationship with Rick's wife, Merilee (Brooke Smith), to get close to her originally as leverage. But now, he hopes to find whatever evidence Rick might have that could lead back to him. Of course, she has no idea who he really is. 
Ronald gets invited over to Merilee's house, and he punches a hole in the wall, leading to some items in a plastic bag. Jenny and Cassie soon arrive on the scene, and Merilee tells them the man they've shown her a sketch of is there in the house. She now knows that he's the man working with her husband in the sex trafficking ring. The investigators race inside, and they attempt to locate Ronald when episode 7 ends.
Here's what to expect from Season 1, Episode 8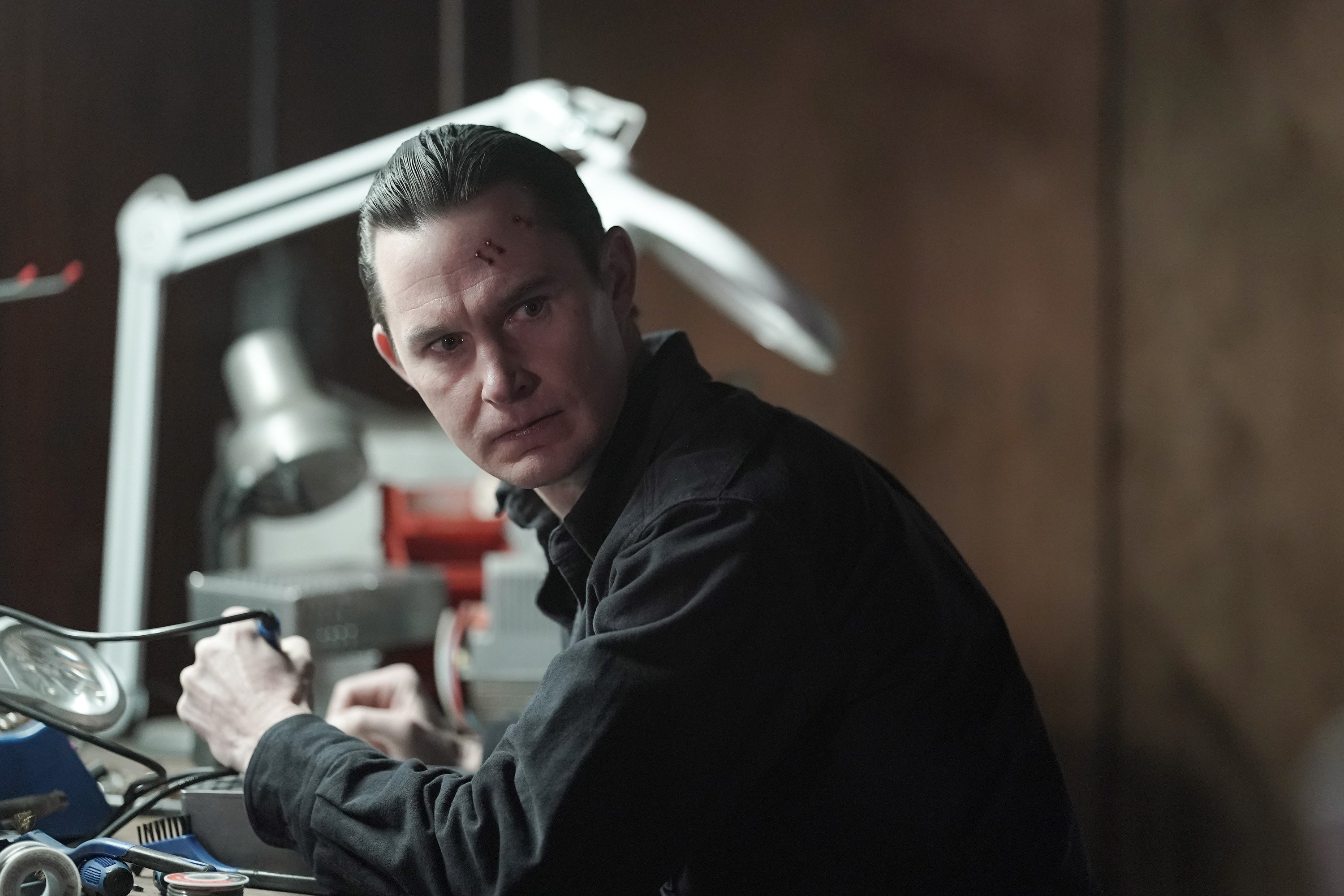 RELATED: 'Big Sky': The Premiere Features a Truly Shocking Moment
Episode 8, which will premiere on Tuesday, February 9, 2021, at 10 p.m. EST, is called "The End Is Near." Here's the official synopsis from ABC: "Cassie and Jenny grow more suspicious of the circumstances with every visit to the hospital, while Ronald finds himself in a precarious situation thanks to a nosy paperboy. With his back against the wall, Ronald will have to address his inner demons and decide just how far is too far."
There's a promo trailer for the new episode
In the trailer for episode 8, it picks up with the investigators going upstairs to try and locate Ronald. With their firearms drawn, they look for him. They don't catch him though, and he escapes based on the rest of the trailer.
Next, we see Jennie and Cassie walking, and Cassie says, "I'm going in there. Legarski's room."
Cassie can then be seen wearing scrubs, glasses, a hairnet, and a face mask to get access into Rick's room. "I need you to look at me," Cassie says to Rick, who is in a hospital bed. "My name's Cassie Dewell." She takes off her glasses and asks him, "You remember me now?"
Rick doesn't seem phased, and there's a flashback to Cassie shooting him in the basement of the bar.
Merilee comes into view saying, "You need to tell us who this man is Rick," referring to Ronald, who's been trying to get closer to her for weeks.
Then, we see Ronald again, making it obvious the investigators haven't caught him yet. "The only way out of this is to hurt people," Ronald says. There's also an image of a child delivering papers looking at one with Ronald's face on it.
Suddenly, Cassie says, "There's a boy out there," and Ronald can be seen grabbing the child, who screams, "Help."
"…We need to keep him alive," Cassie tells Jennie, referring to the child Ronald appears to abduct.
We'll have to see how season 1, episode 8 of Big Sky plays out.