'Big Sky': John Carroll Lynch Reacts to a Shocking Moment: 'It Was Perfect'
We didn't think it was possible, but the new series Big Sky has done it again. It left us utterly shocked, and we're still reeling. We have all the details you need to know about the moment in question, as well as John Carroll Lynch reacting to it.
[Spoiler alert: This article contains spoilers from 'Big Sky']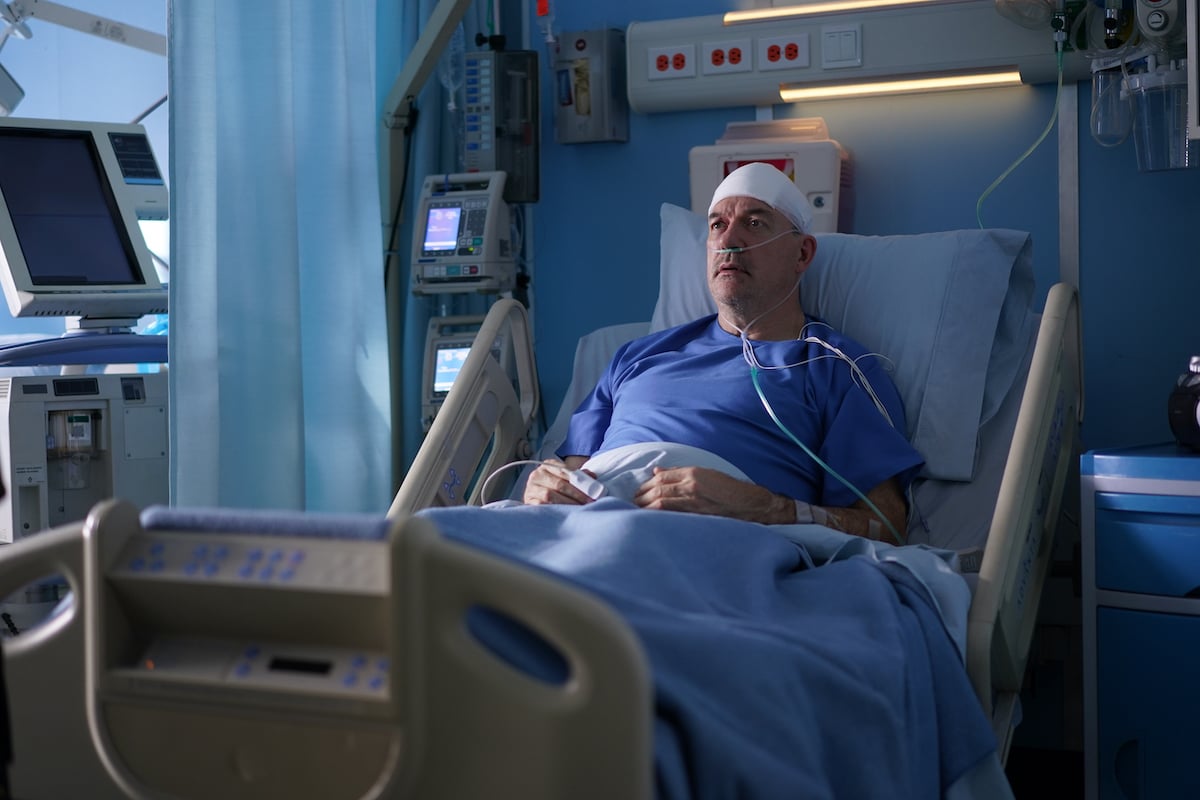 Rick Legarski was shot in the head by Cassie Dewell in 'Big Sky'
The premise of the series is the search for two missing sisters, Danielle (Natalie Alyn Lind) and Grace (Jade Pettyjohn), as well as Jerrie (Jesse James Keitel), after they are kidnapped by a long-haul trucker named Ronald Pergman (Brian Geraghty). Ronald and Rick Legarski (John Carroll Lynch), a state trooper, are working together in a sex trafficking ring.
Danielle's boyfriend gets his parents involved in the search for them, Jenny Hoyt (Katheryn Winnick) and Cody Hoyt (Ryan Phillippe), along with Cody's private investigator partner, Cassie Dewell (Kylie Bunbury). But Cody is shot and killed by Rick when he gets too close to figuring it out. From then on, Jenny and Cassie work together to find Cody along with Danielle, Grace, and Jerrie.
Cassie feels from the beginning that Rick is involved, and she eventually tracks him down just as he has moved them. Cassie can hear Danielle, Grace, and Jerrie, and she ends up shooting Rick in the head when he draws his weapon and starts counting to five. But somehow, he survives, and the doctors at the hospital save his life. But he wakes up claiming to have amnesia and not able to remember what he's done.
Rick Legarski is killed by his wife, Merilee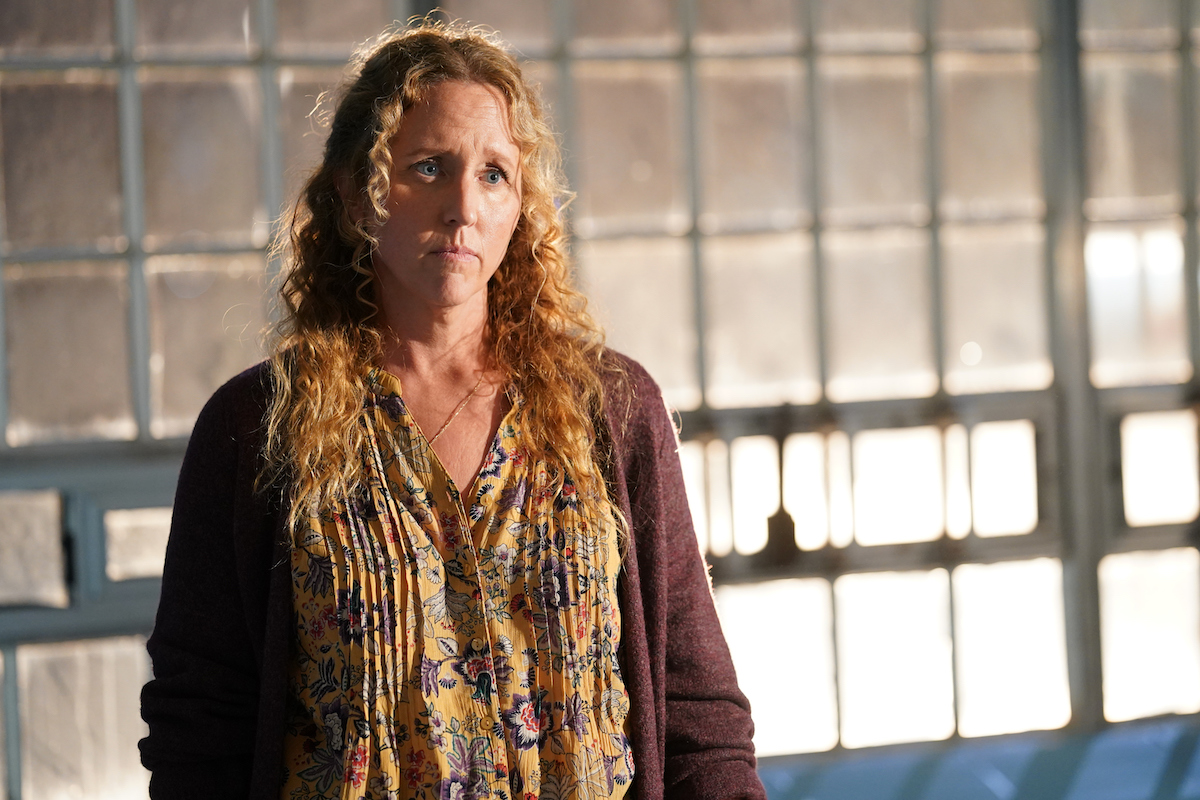 In episode 9, Rick still appears to not remember things, calling his wife his mother and claiming to have no recollection of the heinous acts we all know he had a hand in. His wife, Merilee (Brooke Smith), has been barely hanging on dealing with everything. Their marriage was falling apart before Rick was shot, and at first, Merilee doesn't know how to deal with her husband doing such awful things.
Earlier in the season, Rick came into the bedroom with a hammer while Merilee was sleeping, contemplating killing her after she revealed that she danced with a customer of hers. But she wakes up when he starts touching her face and hair, and he claims to have the hammer to hang up an art print.
The man Merilee danced with is Ronald, who has been trying to get close to her for leverage against his partner. But Merilee now knows the truth about Ronald and her husband's offenses.
While thinking of her past with Rick, Merilee recalls songs that he used to sing, including one involving a hammer, which jogs her memory about the night with the hammer, and she realizes that he was thinking about killing her.
"You know what I have a hard time with?" Merilee says while holding the hammer she's brought with her. "You killing two people, thinking about killing me, and you going free. That's kind of awful."
She sings the song "There Was an Old Lady Who Swallowed a Fly," and when Rick mentions it's her "menopause talking," Merilee knows instantly that Rick knows she's his wife and he remembers everything. 
"That is the wrong answer, Rick," she tells him. "Means your memory's back." He obviously doesn't think she's his mother, and he's fully aware of the situation. Merilee takes the hammer and kills Rick there in the hospital room, and she's taken out in handcuffs.
John Carroll Lynch reacts to a shocking moment
Rick is now dead, and his wife is escorted off to jail. Merilee mad Entertainment Weekly recently spoke to John Carroll Lynch about his character and that shocking moment, as well as how he reacted to Merilee's decision to kill Rick like that. He "would have expected" it to be Jenny Hoyt to do the deed. However, it turned out to be his own wife. But Merilee committing the violent act is "a perfect choice," according to John Carroll Lynch.
"It was perfect," John Carroll Lynch revealed. "In this kind of thriller story, there's a moment where you want to have the person most victimized have revenge on the monster. I mean, that's part of what is satisfying about these stories is that the person who's been so horrible gets their comeuppance. It's rare that you're able to write a story where it successfully goes the other way. This was never going to be that story; it was going to be the first kind. Surprisingly, I would have expected that it would be Jenny, frankly. Because in essence, Cassie got her revenge with a bullet in the head so now, if it weren't going to be Jerrie or one of the young women, Grace or Danielle, then who would it be? When it became Merilee, it was very clear that that was a perfect choice of emotional and moral clarity."
Rick Legarski is no more, and his wife killed him while he was in his hospital bed. We'll have to see how the rest of the story plays out since Ronald is still on the loose. Big Sky returns on Tuesday, April 13, at 10 p.m. EST.