'Big Sky': John Carroll Lynch Shares Behind-The-Scenes Teasers for Season 2 Return
ABC's Big Sky Season 2 finally returns with episode 9, "Trust Issues," on Feb. 24, 2022. To get viewers excited for the return of the Highway series developed by David E. Kelley, John Carroll Lynch took over the Big Sky Instagram account on Feb. 10. The Big Sky cast member who plays Wolf Legarski in season 2 and Rick Legarski in season 1 shared some fun behind-the-scenes moments and answered fan questions.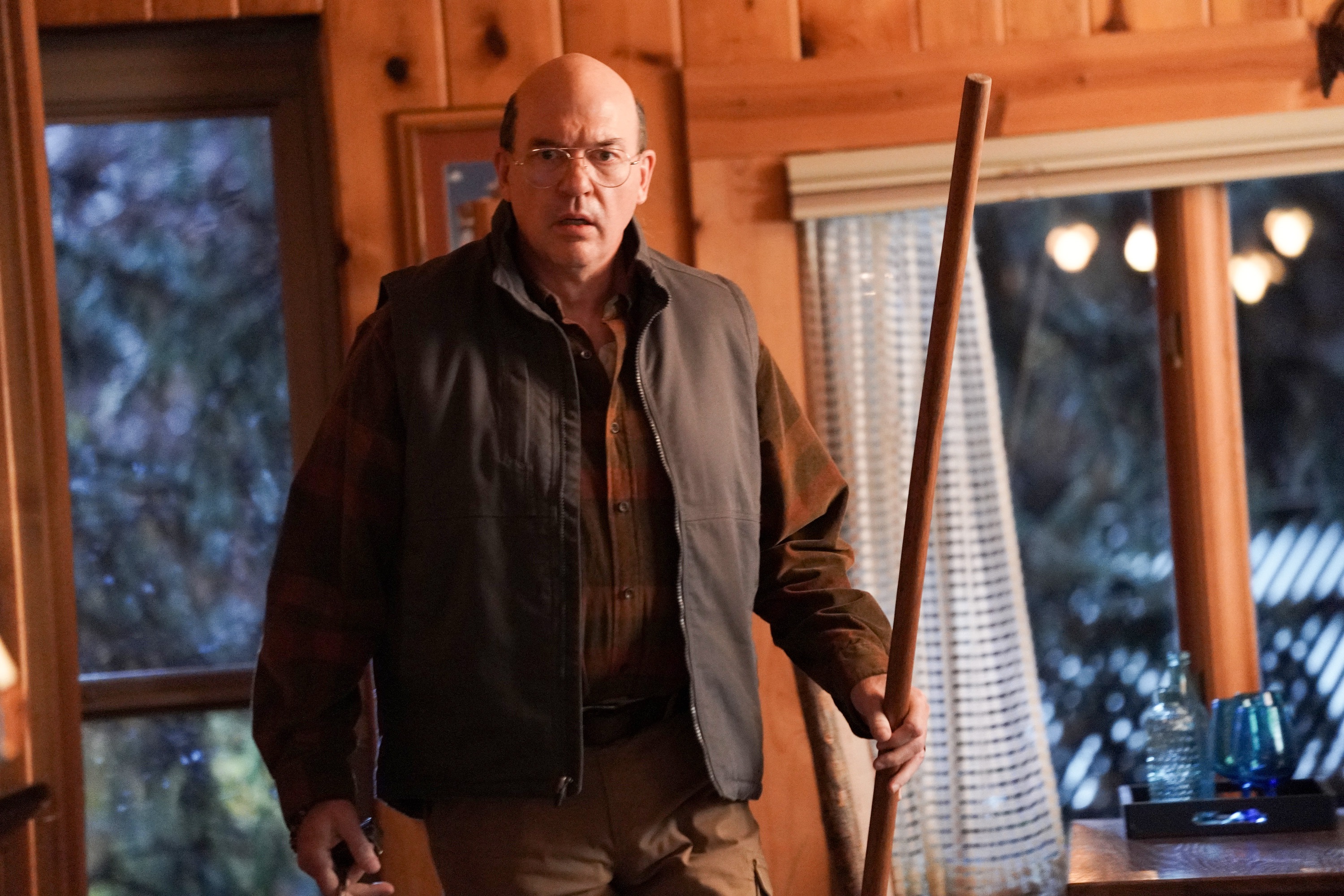 Phoebe returns when 'Big Sky' comes back in 2022
Many viewers wondered what happened to Phoebe (Zoe Baker) in Big Sky Season 2. Rick and his wife, Agatha (Romy Rosemont), attempted to reform Ronald Pergman (Brian Geraghty) and Scarlet Leyendecker (Anja Savcic) in the first half of season 2. Although the husband and wife couple promised to allow Scarlet to be with her daughter, Phoebe, soon, it turned out they didn't have a plan. Instead, Ronald fled the Wolfgang ranch and kidnapped Phoebe on his own. The little girl plays a more significant role in the upcoming Big Sky Season 2 return.
During the Instagram takeover with John Carroll Lynch, the actor showed off a photo Zoe Baker drew of a blue pickup truck from the highway series. It looks like she's back on set and here to stay.
John Carroll Lynch discussed portraying Rick and Wolf Legarski in 'Big Sky'
Lynch reflected on his favorite thing about playing Wolf in Big Sky revealed how extensive it is to add that long hair on to portray Rick's twin brother.
"I love to transform as an actor," Lynch began in the ABC Instagram Story. "It's so much fun, and I've enjoyed that with Wolf very much. But the thing I love about work is working with the amazing actors, directors, writers, and crew. You don't get a chance to see the crew, and we spend every day with them. They're incredible, and they do amazing work, and they're the reason why the show is so good."
Then Lynch told viewers he prefers to play Wolf over his former character, Rick. It was not a hard decision to make. 
"Wolf has a loving marriage, and dogs love him," Lynch explained. "Nobody loves Rick."
Lastly, Big Sky fans wanted to know who is crazier, Rick or Ronald?
"They're both crazy as a box of cats," Lynch answered. "So, take your pick."
'Big Sky' Season 2 adds a new guest cast member — Constance Zimmer
The Big Sky social media accounts also announced the addition of Constance Zimmer to the season 2 cast on Feb. 10, 2022. She comes to the series as Veer Bhullar's (Bernard White) accountant and lover. However, Alicia's challenge is earning the trust of Veer's children, Ren (Janina Gavankar) and Jag (Vinny Chhibber). 
According to Deadline, Zimmer is "charismatic, cunning and confident." She observes a situation before deciding what to do — so she sounds like the opposite of Vinny Chhibber's character, Jag. Ren and Jag's family have a cartel business to protect. A bag of missing drugs and money brought them to the Montana highway.
Big Sky Season 2 airs Thursdays on ABC at 10 p.m. EST beginning with the return on Feb. 24, 2022.