'Big Sky': Katheryn Winnick Has a Connection To Big Sky in Montana
ABC's highly anticipated new drama, Big Sky, will premiere on Tuesday, November 17, at 10 p.m. E.S.T. One of the main characters in the series, Katheryn Winnick, actually has a connection to the area the show is centered around.
What is 'Big Sky' about?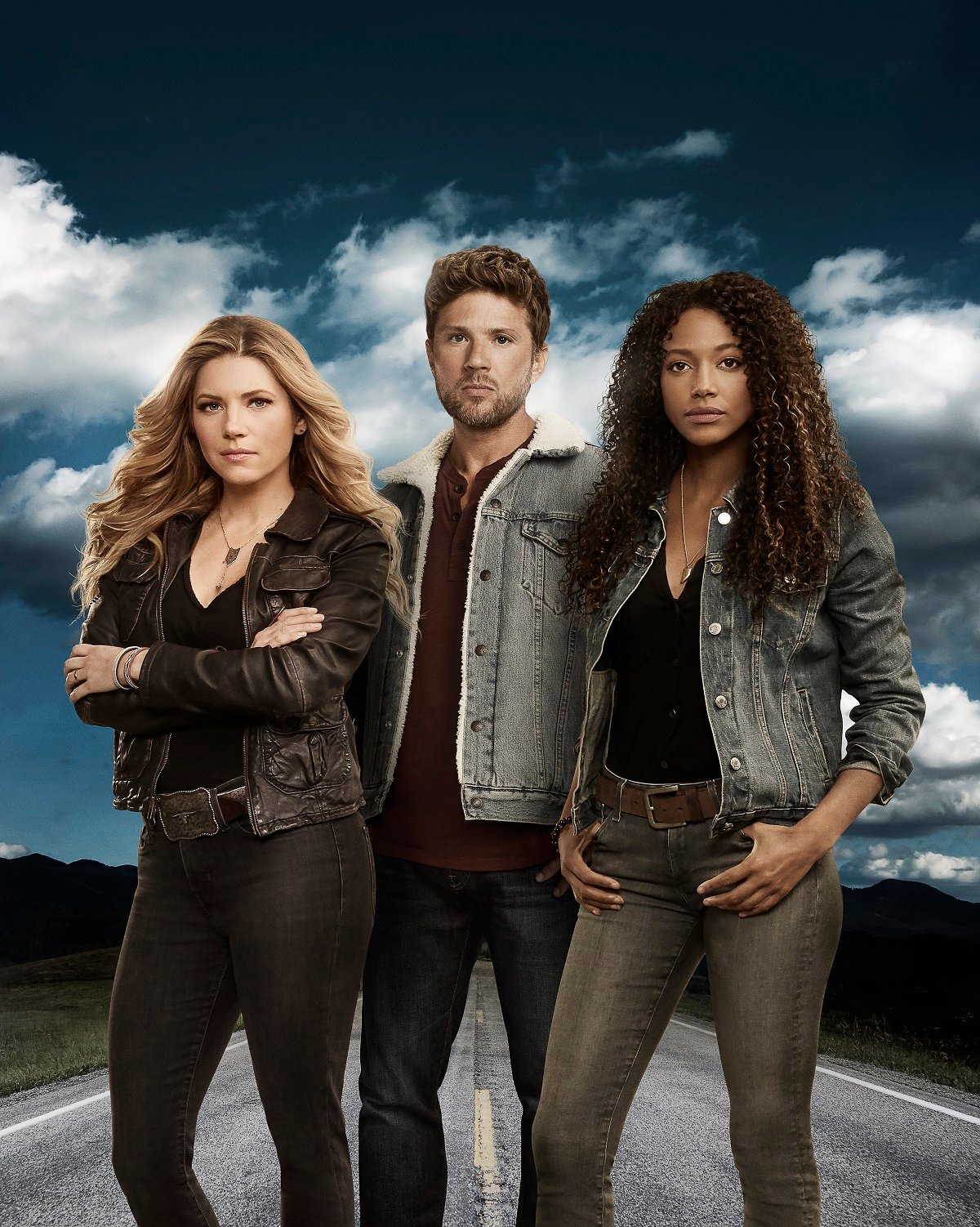 The show was created by David E. Kelley and is based on the novel series by C.J. Box. Two private detectives, Cassie Dewell (Kylie Bunbury) and Cody Hoyt (Ryan Phillippe), will work with Cody's ex-cop estranged wife, Jenny Hoyt (Winnick) to locate two sisters who have been kidnapped by a truck driver on a highway in Montana. It will soon become clear that the sisters aren't the only girls to go missing nearby.
Other actors in the series include: John Carroll Lynch, Brian Geraghty, Dedee Pfeiffer, Natalie Alyn Lind, Jade Pettyjohn, and Jesse James Keitel.
Executive producers of the series are: David E. Kelley, C.J. Box, Ross Fineman, Paul McGuigan, Gwyneth Horder-Payton, and Matthew Gross. Fans will be able to view the episode the next day on Hulu as well.
Katheryn Winnick has a connection to Big Sky in Montana
RELATED: What Is Katheryn Winnick's Net Worth and What Is She Known For?
Winnick, who is known for her role in the hit History series Vikings, actually has a connection to the area the show is based on. The New York Post spoke with Winnick, who revealed that she has a house in the Big Sky area.
"I actually have a house in Montana at the Big Sky, so I'm very familiar with the landscape," she explained. "We were originally supposed to shoot [the series] in Santa Fe, but because of COVID we moved to Vancouver."
She says the landscape in Vancouver and Montana is quite similar. "In terms of the feeling of being up in the mountains and having access to rivers and lakes and fly fishing and horseback riding — and bears! — it can definitely double as Montana," Winnick continued.
Big Sky is actually an area that is made up of two counties, Gallatin and Madison. It's also not far from Yellowstone National Park, so you're bound to see pristine wildlife if you pass through that way.
Winnick wasn't 'looking' to work on another series at the time
During a press event for the new series, CinemaBlend asked the actor about portraying a role so unlike her Vikings counterpart, which spanned six seasons. She was Lagertha – the warrior queen and fierce shieldmaiden – which is obviously quite different from this new role she plays.
"I don't have to be three and a half hours of wardrobe and braids, covered in dirt as well. [Laughs.] To be honest with you, I wasn't really looking to sign on for another series at this point," Winnick revealed. "You know, I just did a movie with Sean Penn and I was working on three movies coming out this next year. But when you see David E. Kelley's name on this and you read the scripts, how can you say no?"
Fans will get to see Winnick in a completely different role from her time on Vikings. It will be interesting to see her in this new capacity in Big Sky.