'Big Sky': 1 of the Actors May Have Just Spoiled a Shocking Plot Point
ABC's new drama Big Sky is highly anticipated and could be a major hit with fans. It premieres on Tuesday, November 17, at 10 p.m. E.S.T., and it's going to keep fans guessing.
In a new interview with Good Morning America, three of the main cast members – Katheryn Winnick, Kylie Bunbury, and Ryan Phillippe – spoke about the new series, and they even revealed how they reacted to the first episode.
[Spoiler alert: This article contains possible spoilers from 'Big Sky']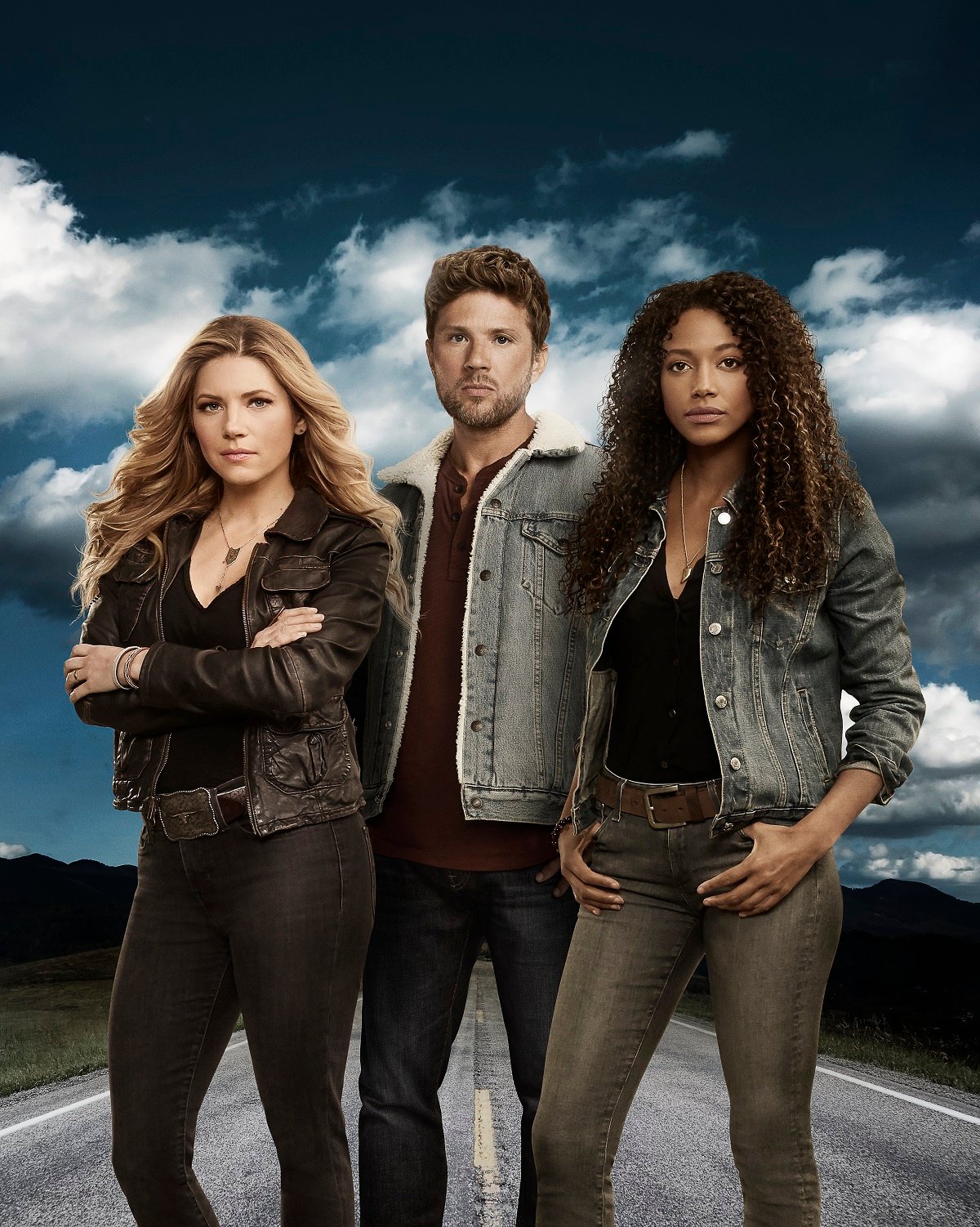 What to expect from 'Big Sky'
The show was created by David E. Kelley, and it follows two private detectives, Cassie Dewell (Bunbury) and Cody Hoyt (Phillippe). They will join forces with Cody's ex-cop estranged wife, Jenny Hoyt (Winnick) on a search for two missing girls and sisters. They were kidnapped by a truck driver in Montana, and it will soon become obvious that they aren't the first girls to disappear in the area.
The actors playing the main characters react to the first episode
Winnick, Bunbury, and Phillippe spoke on Good Morning America on November 17 ahead of the first episode. They were asked to describe their reactions to the premiere episode, and if these answers are anything to go on, the series is going to be good.
"Man, I was shocked," Phillippe admits. "I think that the audience will be, and it leaves you wanting more and leaves you needing answers. That's for sure."
*Possible Spoiler Ahead*
1 of the actors may have just spoiled a huge and shocking plot point
Bunbury says she was also "shocked" right along with her co-star. "I was shocked as well and really excited that ABC is taking a chance like this," she explains. But that isn't all she said apparently. According to The Wrap, the actor actually continued speaking and added: "…to kill off a star like Ryan. And I also had some deep thoughts about what his fans are going to think about it." These last words were removed from the official video, but the damage appears to have already been done because people have caught on. She might have just given away a major character death (Ryan's character).
After the initial shock, Winnick added her take and seems to agree with both of them, admitting to being "literally shocked" when she read the first episode. "I think the same way," Winnick weighs in. "I was just literally shocked when I read the first episode. It was just like, 'What?' This is not happening. But I think a lot of people are just going to be on the edge of their seat because this is introducing such incredible characters that are a little quirky and weird…" She also mentions that there is "a lot of intense drama," but people will also want to keep watching for the characters.
It looks like the premiere will be shocking, as all three actors referred to being "shocked" by it.
There's some major drama going on involving the 3 main characters
In the same interview, a scene from the premiere is played of Jenny (Winnick) speaking to Cassie (Bunbury) about her husband. She bluntly asks her if she's sleeping with him. Jenny is clearly upset, and says Cassie has been to her home and eaten dinner with her at her table.
"First of all, you two are over," Cassie replies. Jenny asks if that's what Cody said, and Cassie says it's what Jenny said.
It sounds like this show is bringing the drama on all fronts, including with a love triangle of sorts. We'll have to see how viewers react to Big Sky over time.