'Big Sky': Ronald Just Added a Few More Crimes To His Growing List
In the new ABC series Big Sky, Ronald Pergman (Brian Geraghty), is racking up all sorts of crimes in a short span of time. In the most recent episode, he adds a few more to the list, and it's shocking, to say the least.
[Spoiler alert: This article contains spoilers from 'Big Sky']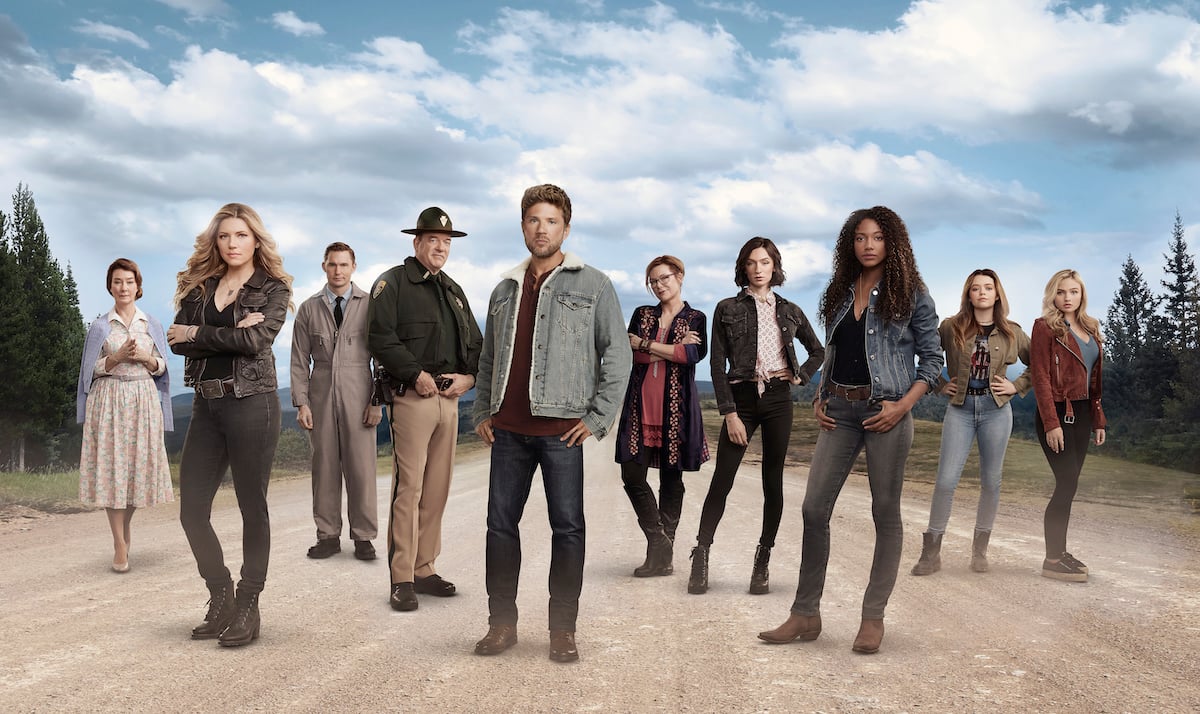 Danielle, Grace, and Jerry are found
Two sisters, Danielle (Natalie Alyn Lind) and Grace (Jade Pettyjohn), were kidnapped by Ronald, who is a long-haul trucker. He's working directly with a state trooper named Rick Legarski (John Carroll Lynch), and they're involved in a sex trafficking ring. The sisters were also being held along with Jerrie (Jesse James Keitel), who was kidnapped from a truck stop right before them.
Danielle's boyfriend gets his parents on the case, Jenny Hoyt (Katheryn Winnick) and Cody Hoyt (Ryan Phillippe), an ex-cop and private investigator. But Cody is killed by Rick when he gets too close to the truth. Together with Cody's partner, Cassie Dewell (Kylie Bunbury), Jenny works the case while also searching for Cody at the same time.
Cassie finds Rick at a bar/store he frequents where he's moved Danielle, Grace, and Jerry, and she shoots him in the head when he draws his weapon and starts counting to five. The sisters and Jerrie are saved, and they can now identify Ronald and Rick. Rick miraculously still lives though, and he appears to have amnesia. 
Ronald tries to prevent himself from being caught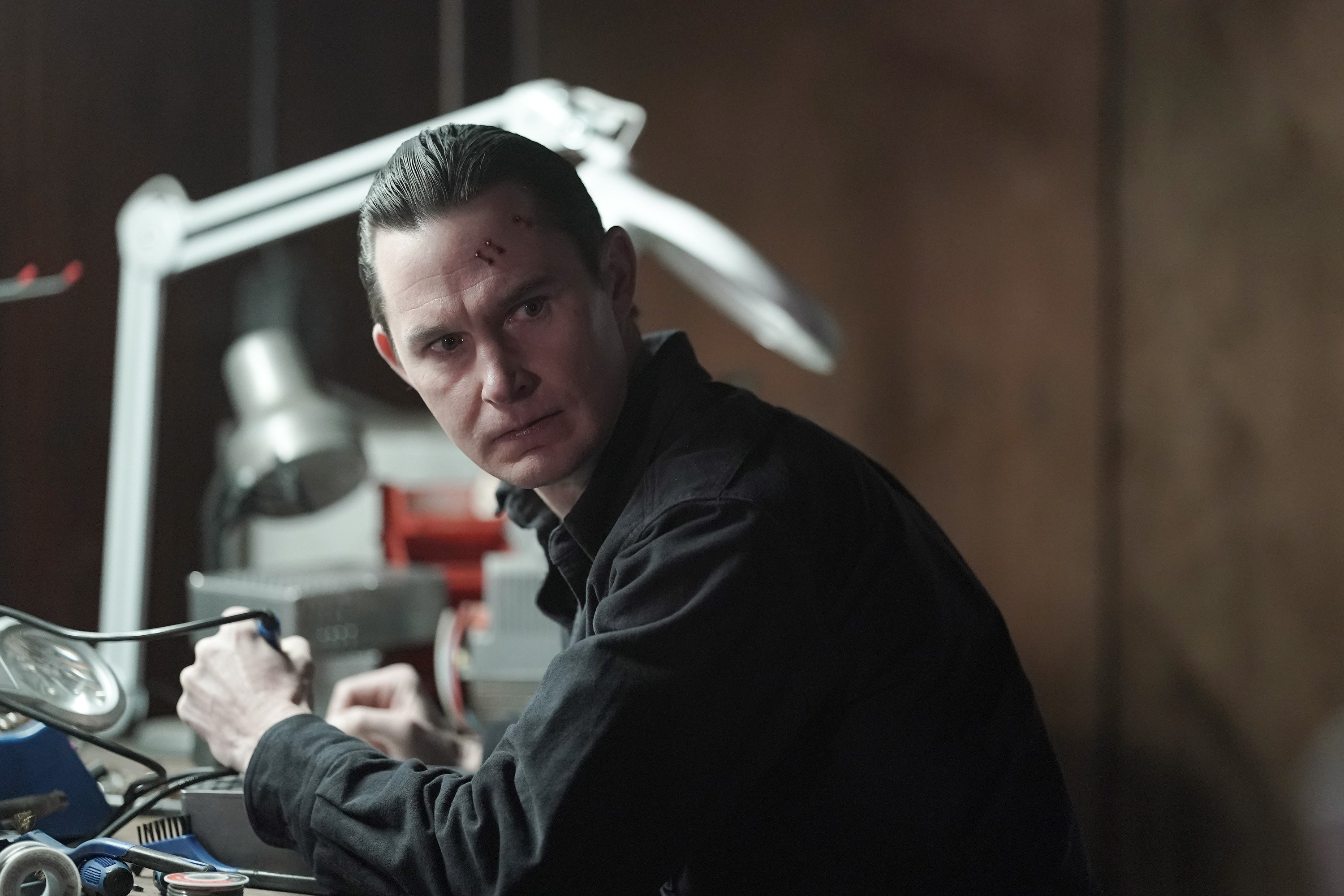 All of this is making Ronald very tense and worried he's going to be caught. Rick also basically told Ronald that he had something on him, connecting him to the abductions they've been a part of. Ronald changes his hair color, dying it black. He also paints his truck a new blue color, and he disposes of his license plate.
But on top of that, he's also been trying to cultivate a relationship with Rick's wife, Merilee (Brooke Smith), in hopes of leverage at first, but now he wants to find the evidence Rick has on him. He even intimidates Jerrie and by leaving a note on the door.
Ronald just added a few more crimes to his growing list
Ronald even kills his mother, Helen, (Valerie Mahaffey), when she says she's going to turn him in. But that isn't all. In episode 8, Ronald actually murders someone else and kidnaps a boy named Erik (Evan Whitten) on his paper route. Erik recognizes Ronald from a sketch in the paper and takes a picture of him for evidence. But Ronald sees him, and he abducts the boy and puts him in a cage in his basement. Based on information from his mother, they determine that Erik knows Rick's accomplice, and the search to find Erik begins.
But to add even more to the dynamic, Helen's priest comes to talk to her because they had a meeting, and Helen isn't answering the phone. Ronald makes up an excuse that his mother's sister has cancer, and she went to visit. The priest tells Ronald that his mother has been talking about him, and he convinces Ronald to let him in when he admits it doesn't involve her feelings on his career. Suspicious, Ronald and the priest talk.
It's unclear if the priest knows about Ronald's connection to the abductions, but he seems to know something that Helen told him when he mentions Ronald's "urges." Ronald goes on to accuse the priest of trying to drown him as a child during baptism. He says his father told him to hold him under longer. 
Meanwhile, Erik does his best to escape while the priest is there. When he screams after opening up the freezer and he sees Helen's body, Ronald goes down to "check" on his "dog," as he tells the priest, but he follows after him, finding the boy in the cage. But when the priest tries to get out of the house to get help, Ronald attacks him with a stun gun, and they fight. Ronald eventually drowns the priest in the sink in a shocking turn of events.
The only positive news is that Erik manages to get a stun gun and a staple gun, which he uses on Ronald and shoots him right in the head. Hopefully, the investigators will be able to find Erik soon, since he's already being looked for and law enforcement know Ronald is connected to it.