'Big Sky' Season 2 Cast: 18 New Characters and How They Fit Into the Storyline
Cassie Dewell (Kylie Bunbury) and Jenny Hoyt (Katheryn Winnick) returned to the Big Sky Season 2 cast to take on another Montana highway case. However, many new cast members joined the drama, with the Ronald Pergman (Brian Geraghty) storyline becoming less of the show. Viewers who loved season 1 might be confused by introducing so many new characters. 
Here are all 18 new Big Sky Season 2 cast members and the characters they portray:
1. John Carroll Lynch returned as a new character — Who is Wolfgang Legarski?
Although John Carroll Lynch's character, Rick Legarski, died in Big Sky Season 1, the cast member returned for season 2. This time, Lynch portrays Rick's twin brother, Wolfgang Legarski — an animal trainer and author. Wolf lives on a ranch with his wife and strives to make right all of his brother's wrongs in the world.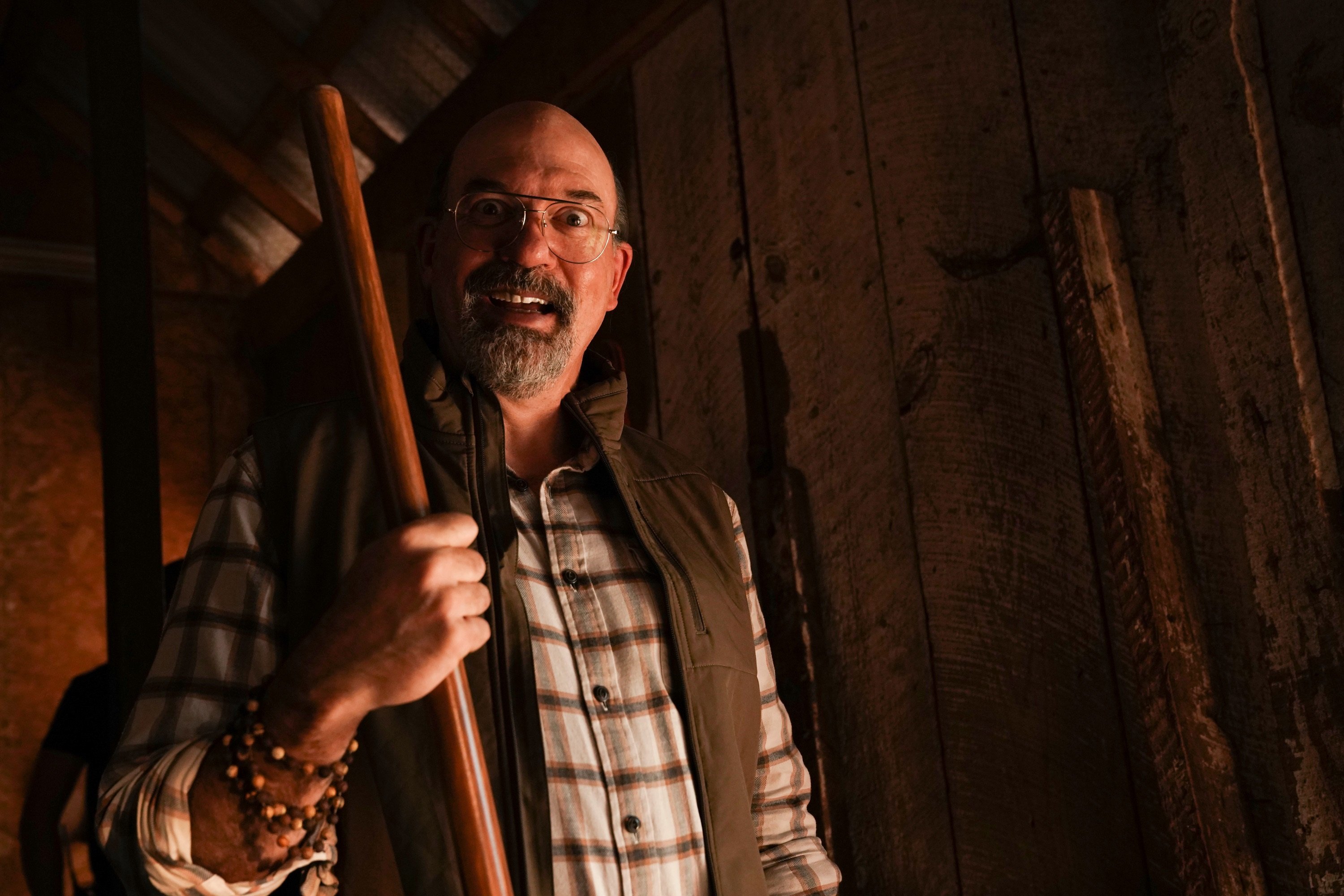 2. Romy Rosemont as Agatha in the 'Big Sky' Season 2 cast
Romy Rosemont guest-stars in the Big Sky Season 2 cast as Wolf Legarski's wife, Agatha. She gardens and cooks, portraying the traditional wife role on the Legarski ranch. Agatha also plays a part in trying to reform Scarlet and Ronald. She guides her husband in his desire to help Ronald.
3. Travis Stone is an undercover cop
Travis Stone (Logan Marshall-Green) joins the Big Sky Season 2 cast as an undercover cop who infiltrated a local drug ring. He quickly becomes Jenny's new love interest because the two already know each other. Travis works both sides of the drama in the second season, secretly hooking up with Jenny.
4. Who is Dietrich in the 'Big Sky' Season 2 cast?
David Meunier joined the Big Sky Season 2 cast as Dietrich, the leader of the local drug ring that Travis infiltrated. However, he doesn't have many people on his side. The drugs and money that his employee was responsible for are missing, and everyone is looking for both bags.
5. Michael Malarkey as Deputy Harvey
Rick Legarski wasn't the only bad apple in the bunch at the local law enforcement agency in Montana. Michael Malarkey portrays Deputy Harvey, a cop who helps the local drug ring. However, he doesn't last long — Harvey ends up dead in Big Sky Season 2 Episode 5.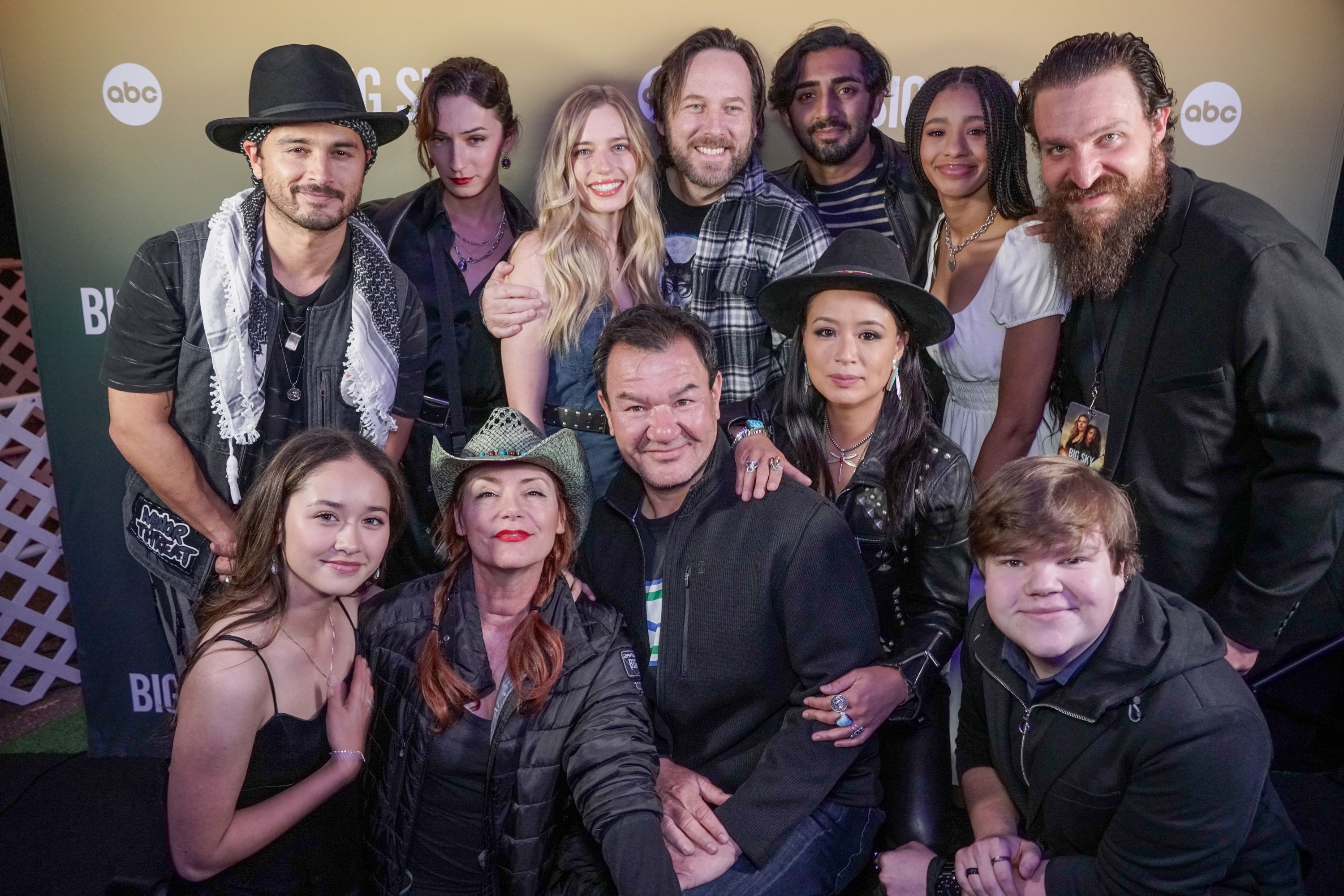 6. Who is Smiley in the 'Big Sky' Season 2 cast?
Although Smiley (Michael Tomsu) starts as a minor character, viewers quickly realize that he is Dietrich's right-hand man in the drug ring. However, he is "skimming off the top" and tries to have a small business selling drugs on the side. Smiley dies in episode 6, "Heart-Shaped Charm."
7. Janina Gavankar joins the cast as Ren
The Big Sky Season 2 cast added Janina Gavankar as Ren. She came to town in episode 2 looking for the drugs and money that went missing. Ren's family runs the cartel, and she frequently talks to her brother, Jag, about what's going on with the missing drugs and money.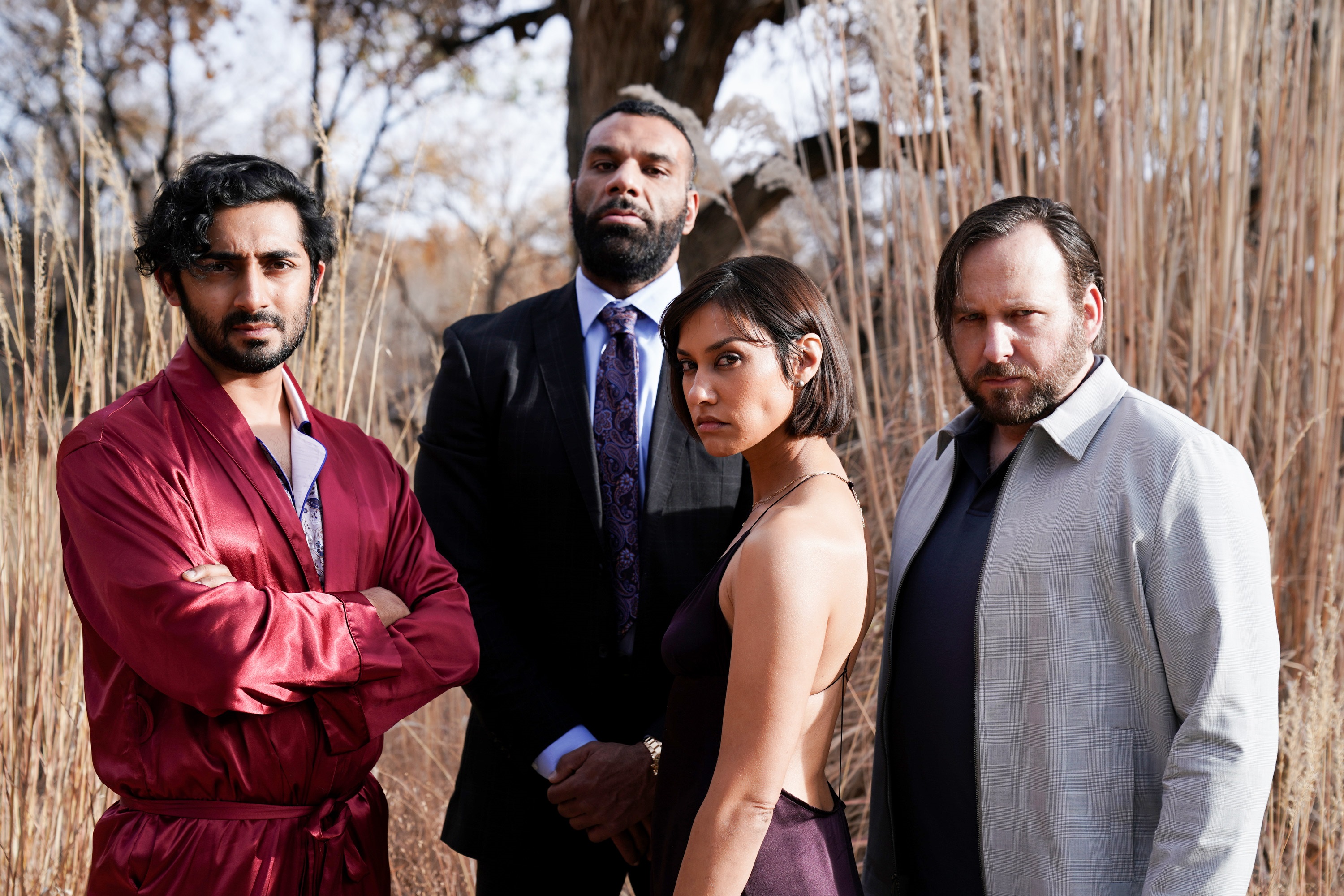 8. Who is Donno?
Donno is Ren's enforcer in Big Sky Season 2. He does whatever Ren tells him to do and doesn't complain about it. 
9. Madelyn Kientz as Max
Madelyn Kientz portrays Max, Cassie Dewell's babysitter. However, after witnessing a crash, the young girl is in over her head also watching Deputy Harvey shoot Ringo in episode 1. Max and her three friends take and hide the drugs and money from the crash. She is romantically involved with Harper.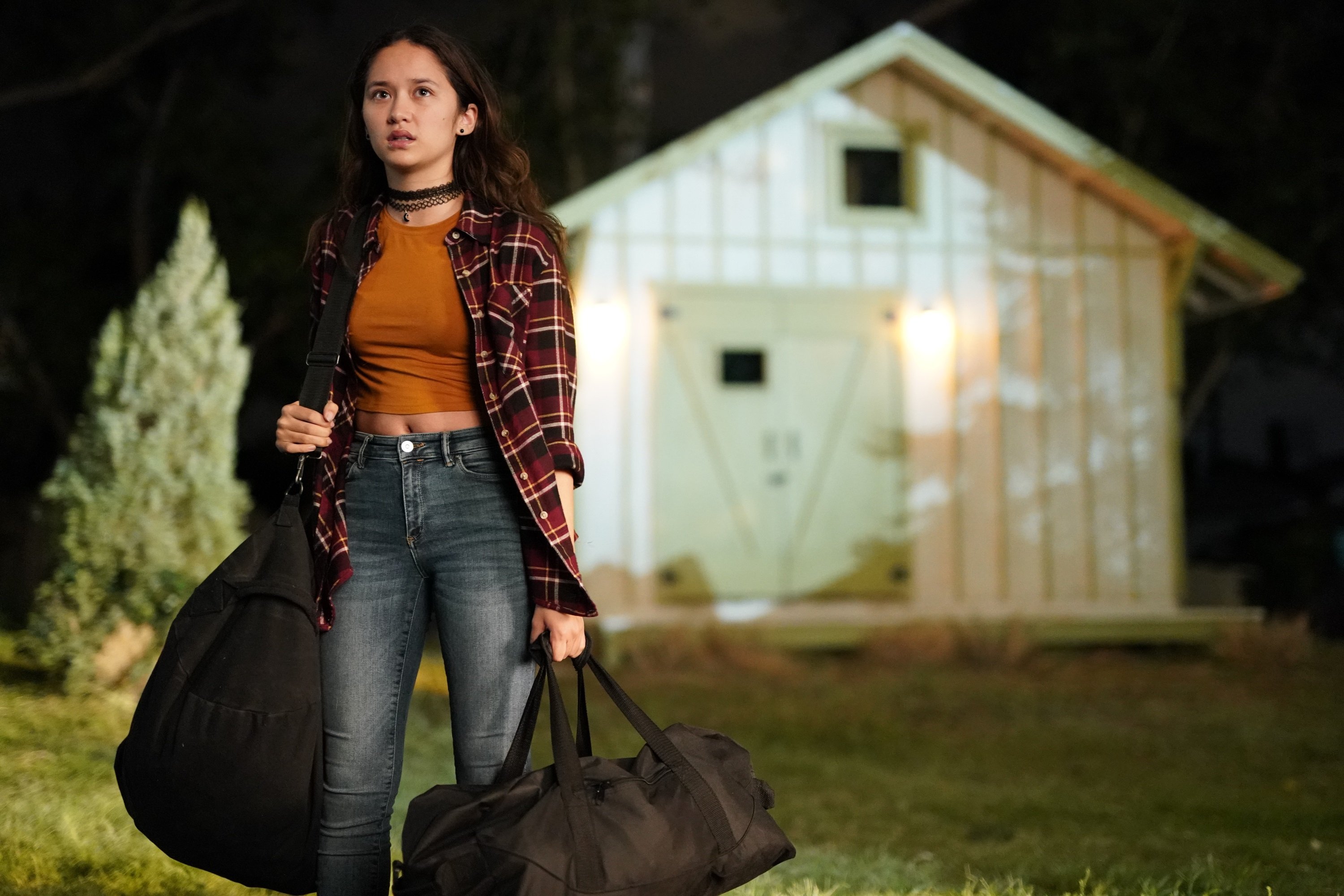 10. T.V. Carpio as Rachel in the 'Big Sky' Season 2 cast
Max's mother, Rachel (T.V. Carpio), plays a small role in Big Sky Season 2. She tries to be there for her daughter but ends up telling Max's secrets to her boyfriend, Tracy "T-Lock." When Rachel has a toothache in episode 2, Max uses a portion of the drug money to pay for her mother's crown.
11. Who is T-Lock in 'Big Sky'?
Tracy "T-Lock" (Arturo Del Puerto) is Rachel's boyfriend in the Big Sky Season 2 premiere, and it's evident that he's creepy. Max does not trust T-Lock and her instinct is correct. When he finds out about the drugs, T-Lock insists that Max give him the bag. Later, he tries to sell the drugs with the help of Smiley.
12. Troy Leigh-Anne Johnson plays Harper in the 'Big Sky' Season 2 cast
Harper (Troy Leigh-Anne Johnson) is Max's best friend and love interest in Big Sky Season 2. The two girls give each other matching heart tattoos in episode 1. They also have matching pink keychains, but Harper loses hers when Creary shoots Harvey. Harper works as a server at a local diner.
13. Who is the bearded guy in the 'Big Sky' Season 2 cast?
Creary (Ryan De Quintal) is known to viewers as "the lurker" or "the bearded guy" because no one knows who he is in Big Sky Season 2. Creary follows the four teens and shoots Deputy Harvey before the cop hurts them. However, it's not evident how he is connected to the storyline other than protecting and following Harper.
14. Jeremy Ray Taylor plays Bridger
Bridger is one of the four teens who witness the crash and death of Ringo and Big Sam. His first instinct is to go to the police, but he runs off without confessing when he sees Deputy Harvey at the station. Bridger purchased a police scanner with his $2,000 of drug money.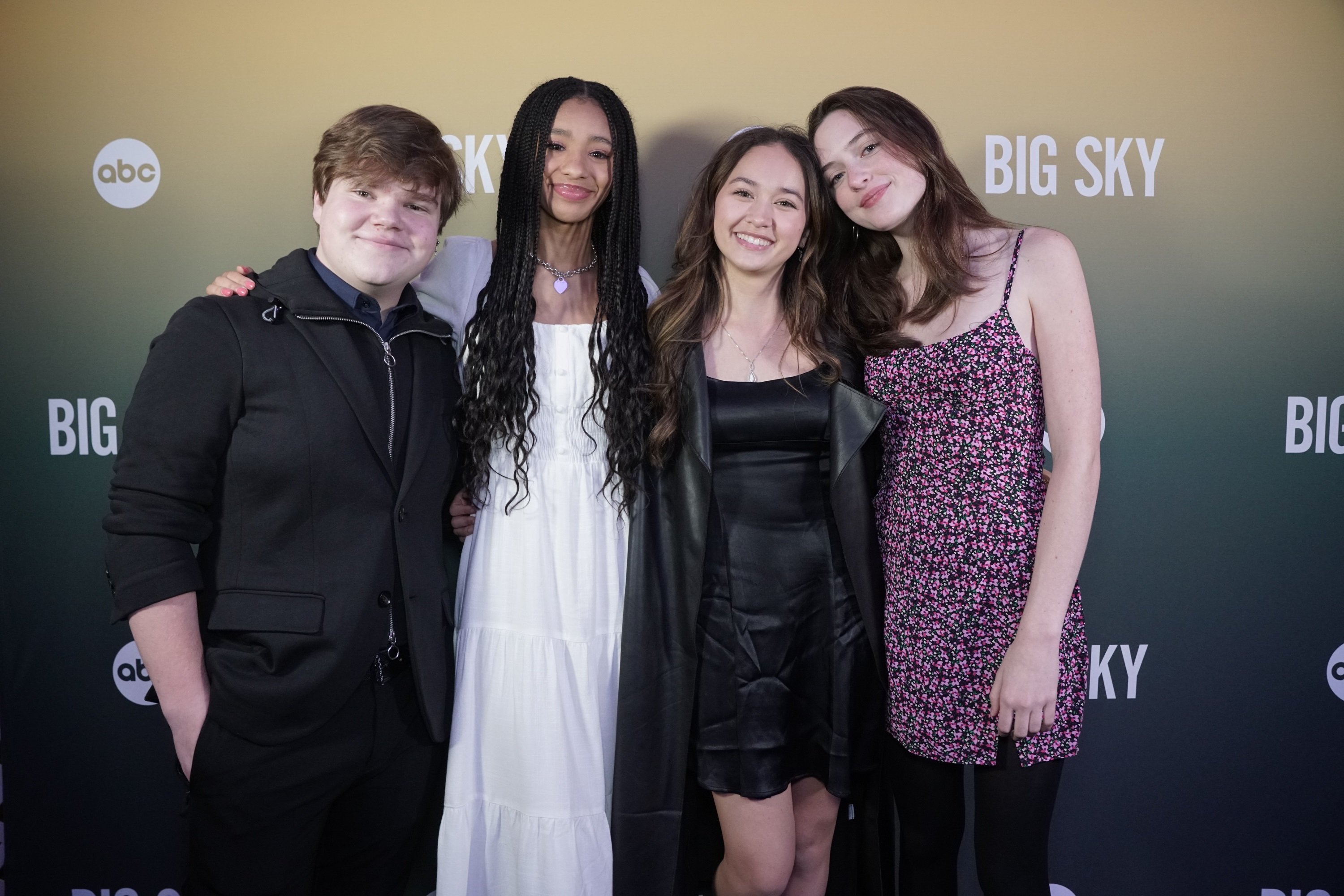 15. Lola Skye Reid as Madison
Lola Skye Reid joined the Big Sky Season 2 cast as Bridger's brother, Madison. She also witnesses the crash and watches Deputy Harvey kill Ringo. Madison tries to talk her brother out of going to the police and steps up to rescue him when Harvey kidnaps him.
16. Jamie-Lynn Sigler plays Tonya
Tonya (Jamie-Lynn Sigler) is Big Sam's girlfriend in Big Sky Season 2. Ren and Donno capture her early in the episode; however, she knew what business her boyfriend was into. She asks Ren and Donno to become a part of their operation after spinning the story they wanted to Cassie and Jenny.
17. Who does Vinny Chhibber play in the 'Big Sky' Season 2 cast?
Vinny Chhibber joined the Big Sky Season 2 cast as Jagat "Jag" Bhullar. Jag frequently calls his sister, Ren, to see how things are going with the family business in Montana. He gets frustrated when she cannot secure the drugs and money, so he heads there to take care of things.
18. Jinder Mahal as Dhruv, Jag's enforcer
Dhruv (Jinder Mahal) comes to town in Big Sky Season 2 Episode 8 with his employer, Jag. The man looks more angry and fierce than Ren's enforcer, Donno. When he arrives in Montana, Dhruv and Jag share a meal and talk business with Ren and Donno. 
In addition to all of the newcomers, Ronald's girlfriend, Scarlet Leyendecker (Anja Savcic), returned to the Big Sky Season 2 cast. Denise (Dedee Pfeiffer) and Mark Lindor (Omar Metwally) continued working at Dewell & Hoyt's private investigation office. However, Jerrie Kennedy (Jesse James Keitel) dropped to a recurring role instead of a main character. Hopefully, viewers can use this list to refer to when another new face pops up in the Big Sky Season 2 cast. 
According to IMDb, Big Sky Season 2 airs on Thursdays at 10 p.m. EST on ABC.