'Big Sky' Season 2 Cast: Everything Viewers Need to Know About Travis, Max, and the Other Newbies
When Big Sky Season 2 premiered, viewers met numerous new cast members and characters. Since solving the kidnapping in season 1, Jenny Hoyt (Katheryn Winnick) and Cassie Dewell (Kylie Bunbury) joined forces to work on new mysteries. However, they won't stop their hunt for trucker Ronald Pergman (Biran Geraghty). The rundown of who's new to the Big Sky Season 2 cast will help viewers keep all of the characters straight.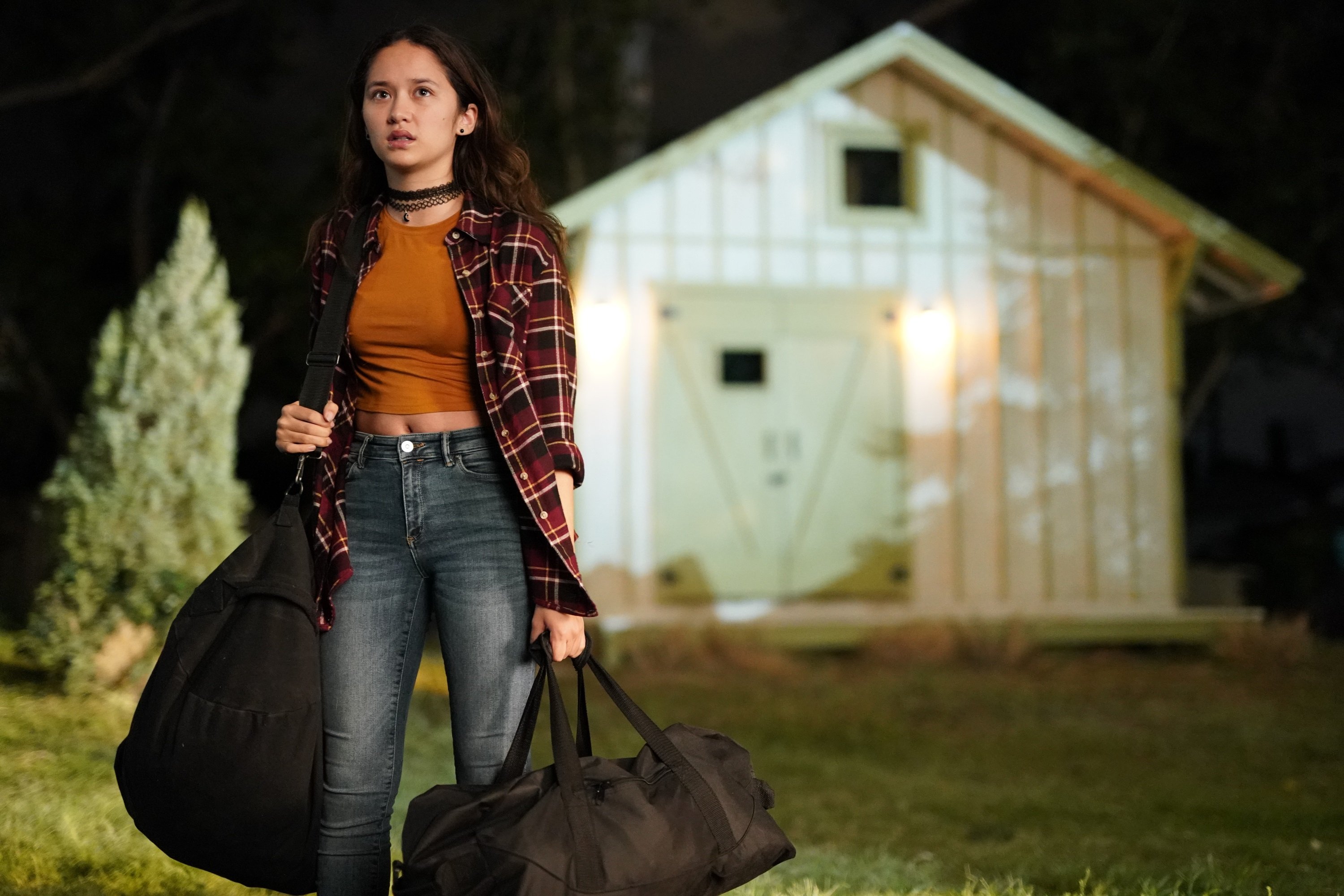 Madelyn Kientz joins the 'Big Sky' Season 2 cast as Max
When Big Sky Season 2 opened, viewers met Max (Madelyn Kientz) — a teenage girl who wants to get away from her mom's new creepy boyfriend, Tracy "T-Lock" (Arturo Del Puerto). One night she snuck out of the house to meet her friend Harper (Troy Leigh-Anne Johnson) at "the ridge." Max, Harper, Madison (Lola Reid), and Bridger (Jeremy Ray Taylor) gave each other tattoos when they witnessed a truck crash. At first fans thought the driver might be new to the cast, but both died before sticking around very long.
Viewers might recognize Kientz from the cast of CW's Walker, but otherwise, she's relatively new to the acting scene. T.V. Carpio plays Max's Mom, Rachel. She's no stranger to television and movies. Carpio had prominent roles in the Lifetime series, The Client List, in 2013 and the films Limitless and Across the Universe.
Logan Marshall-Green is a new cast member in 'Big Sky' Season 2
Later in Big Sky Season 2, Jenny recognizes an old friend at a bar, Travis (Logan Marshall-Green). He's currently working undercover in a drug ring, so he stops by her house afterward. The two end up sleeping together. Showbiz Cheatsheet previously reported that Marshall-Green is a new recurring character in Big Sky Season 2, so viewers will see more Travis. Viewers might recognize Marshall-Green from his roles in the TV series 24, The O.C., Traveler, Dark Blue, or Quarry. He also appeared in Devil, Prometheus, The Invitation, Spider-Man: Homecoming, and Upgrade.
Who plays Ren?
Although Ren did not play a significant role in the Big Sky Season 2 premiere, Janina Gavankar joins the cast officially in episode 2. She comes to town to track down the money and drugs that went missing during the truck crash that the teens witnessed. The Morning Show star is no stranger to the big or small-screen with roles in Sleepy Hollow, The Mysteries of Laura, and Vampire Diaries.
Trooper Dewey does not stick around, but John Carroll Lynch is back
Andreas Apergis joined the Big Sky Season 2 cast for episode 1; however, Trooper Dewey's character didn't make it past that. Jerrie (Jesse James Keitel) and Cassie find Dewey dead with a tool in his throat at the end of the premiere. John Carroll Lynch's character, Trooper Rick Legarski, died in season 1; but he's back in the Big Sky cast as Rick's twin brother, Wolfgang Legarski.
According to IMDb, Big Sky Season 2 airs on Thursdays at 10 p.m. EST on ABC.