'Big Sky' Season 2: Here's Why Dietrich Looks So Familiar
When Big Sky Season 2 premiered on ABC, viewers wanted to know more about the mysterious Dietrich. The press built up newcomers Logan Marshall-Green and Janina Gavankar as season 2 additions, but the actor who portrays Dietrich was not listed as a newcomer. Fans weren't sure how Dietrich fit into the new plotline, but Big Sky Season 2 Episode 4 made things clear that he's sticking around. Why does he look so familiar?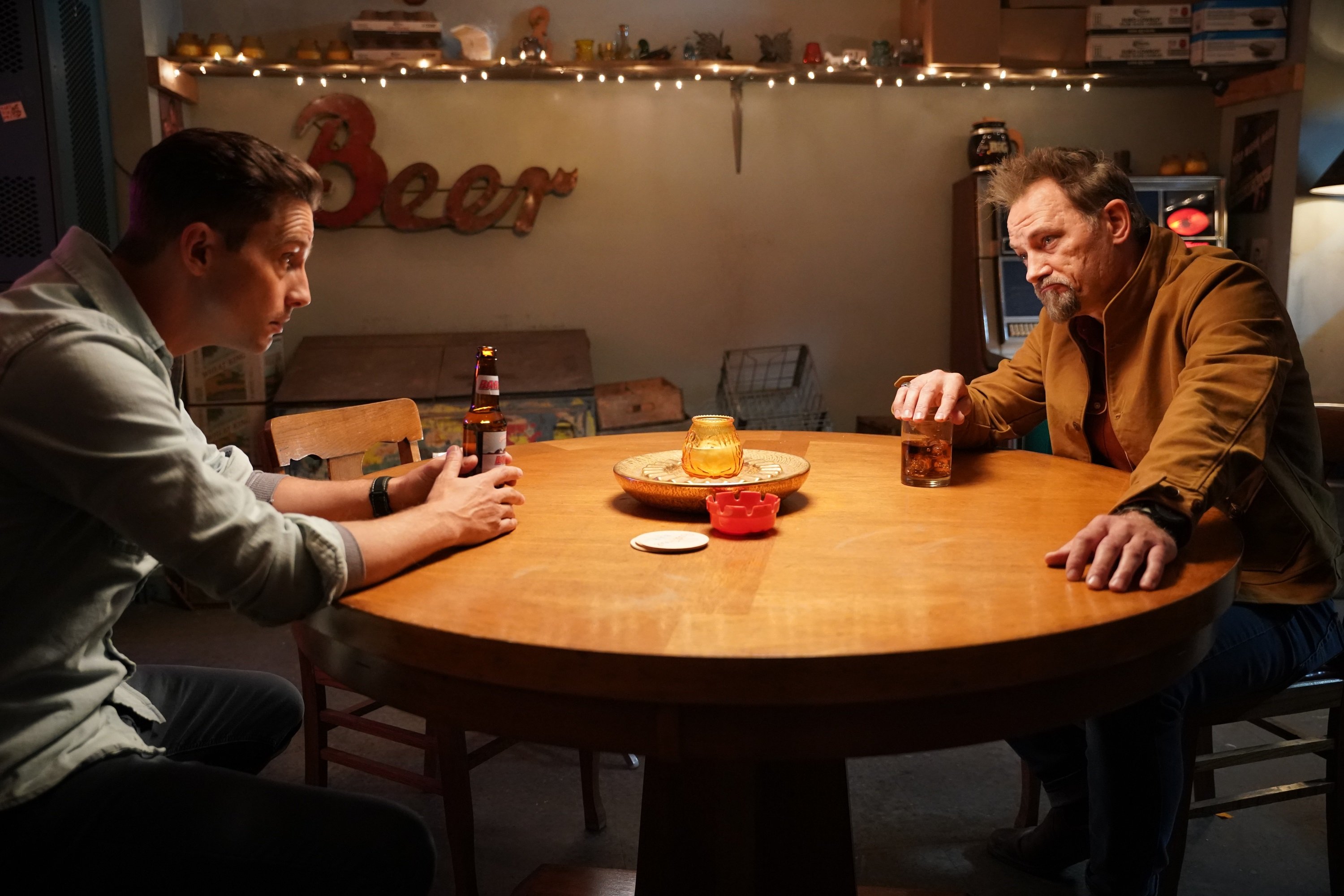 Who plays Dietrich in 'Big Sky' Season 2?
David Meunier plays Dietrich, the leader of the new drug ring in Big Sky Season 2. He doesn't have many people on his side in the series, though. Ren (Gavankar) and Donno (Ryan O'Nan) suspect Dietrich knows where their drugs and money might be. Meanwhile, Travis (Marshall-Green) is an undercover cop trying to win Dietrich's trust. 
According to IMDb, Dietrich on Big Sky portrayed various other characters in television and film before joining the season 2 cast of the crime thriller. Viewers might recognize Meunier best for his role in Johnny Crowder in the action crime drama on FX, Justified. He also had roles in two post-apocalyptic action dramas — NBC's Revolution and CBS' Jericho.
The new drug ring leader on Big Sky is no stranger to Thursday nights on ABC. He appeared in one episode of Scandal in 2013 as Crosby. He also made appearances in several popular WB shows in the early 2000s, including Buffy the Vampire Slayer, Angel, and Charmed. Meunier's more recent roles include Louis T. Steinhil in The Blacklist and Finn Miller and Magoth in Helstrom.
RELATED: 'Big Sky' Season 2 Episode 3 Recap, 'You Have to Play Along' — An Escape Gone Wrong Again
Who is Dietrich in 'Big Sky' Season 2?
The first time viewers met Dietrich was in Big Sky Season 2 Episode 3, "You Have to Play Along." He walked in on a fight between Travis (Stone to the drug ring) and Smiley (Michael Tomsu). Before the drug ring leader walked in, Stone asked Smiley about who abducted Big Sam's (Eric Weiss) girl, Tonya (Jamie-Lynn Sigler). Smiley insisted he had no idea and should ask Dietrich. Stone reminded Smiley that he knows the man is "skimming" money off the top.
Then Dietrich walks in and asks why Stone and Smiley are rolling around on the bar floor. They insist nothing is happening, but it makes Dietrich distrust Stone. In one of the opening scenes of Big Sky Season 2, Episode 4, Dietrich and Smiley scope out the hotel where Stone is staying. The drug ring leader is suspicious of Stone and might suspect that he is an undercover cop.
Other newcomers to the cast of 'Big Sky' Season 2 in 2021
In addition to Dietrich, there are many other brand new faces in the Big Sky Season 2 cast. Michael Malarkey plays a more significant role as the season goes on as Deputy Harvey. He's another bad cop, similar to Trooper Rick Legarski (John Carroll Lynch) from season 1. Vinny Chhibber comes to town soon as Ren's (Gavankar) brother, Jag. Ryan O'Nan portrays Ren's sidekick and henchman, Donno. Romy Rosemont joins the cast as Agatha, Wolfgang Legarski's (John Carroll Lynch) wife.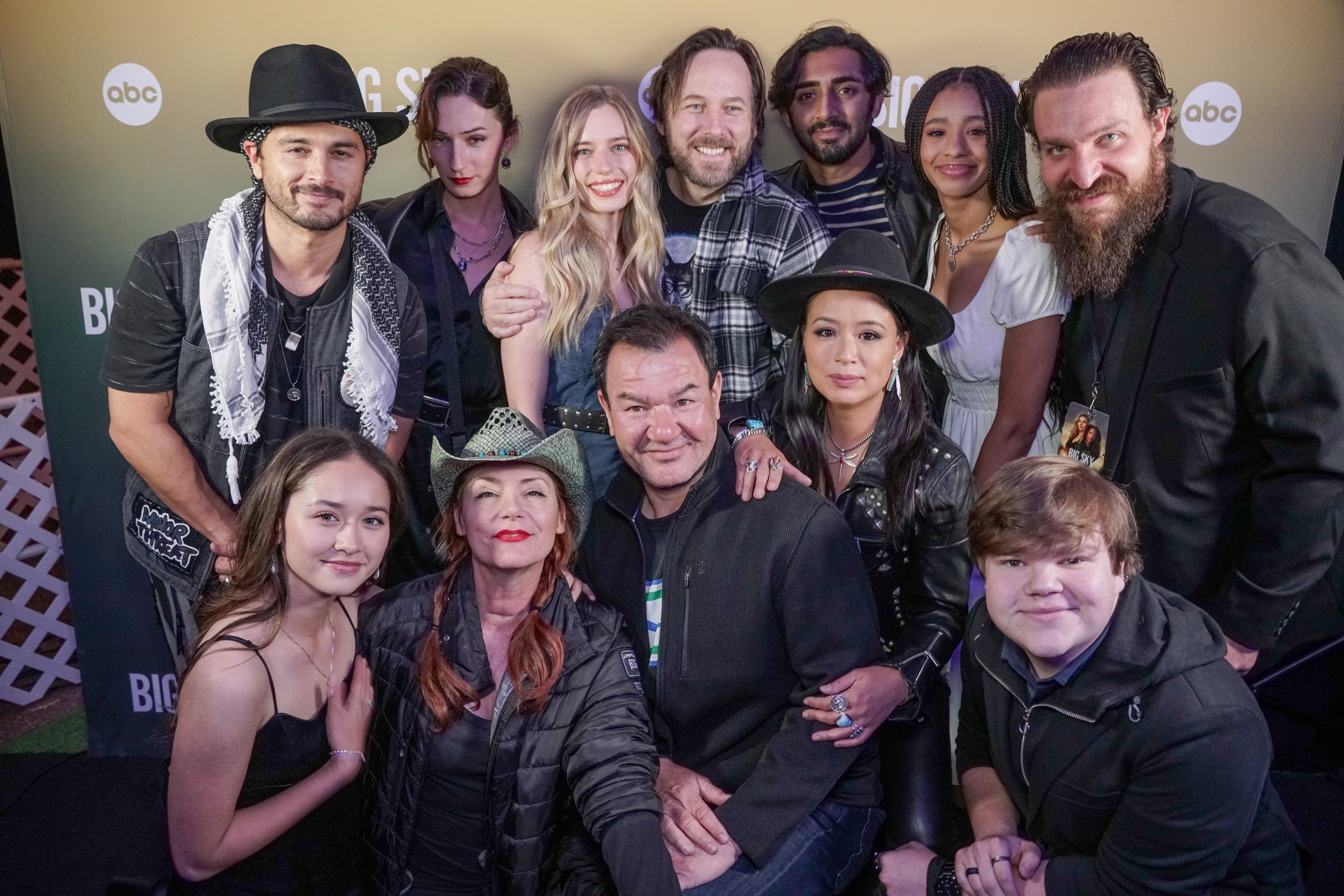 RELATED: 'Big Sky' Season 1 Recap — The Refresher Viewers Need Before Season 2
The four new teens replaced the two young sisters in Big Sky Season 1 for a whole new teen storyline. Madelyn Kientz portrays Max, the girl who hides the drugs and money in her shed. Plus, her mother, Rachel, is played by T.V. Carpio. Arturo Del Puerto joins the cast as Rachel's boyfriend, T-Lock. The other three teens include Jeremy Ray Taylor as Bridger, Troy Leigh-Anne Johnson as Harper, and Lola Skye Reid as Madison.
According to IMDb, Big Sky Season 2 airs on Thursdays at 10 p.m. EST on ABC.