'Big Sky' Season 2: John Milton is a Name Viewers Should Remember From Season 1
After watching Big Sky Season 2 Episode 13, many viewers want to know who John Milton is. The syndicate captured Wolf Legarski (John Carroll Lynch) after the death of Ronald Pergman (Brian Geraghty) and mentioned this mystery person. However, viewers want to know why John Milton sent his regards? Find out in our breakdown of "The Shipping News" March 24 episode of Big Sky.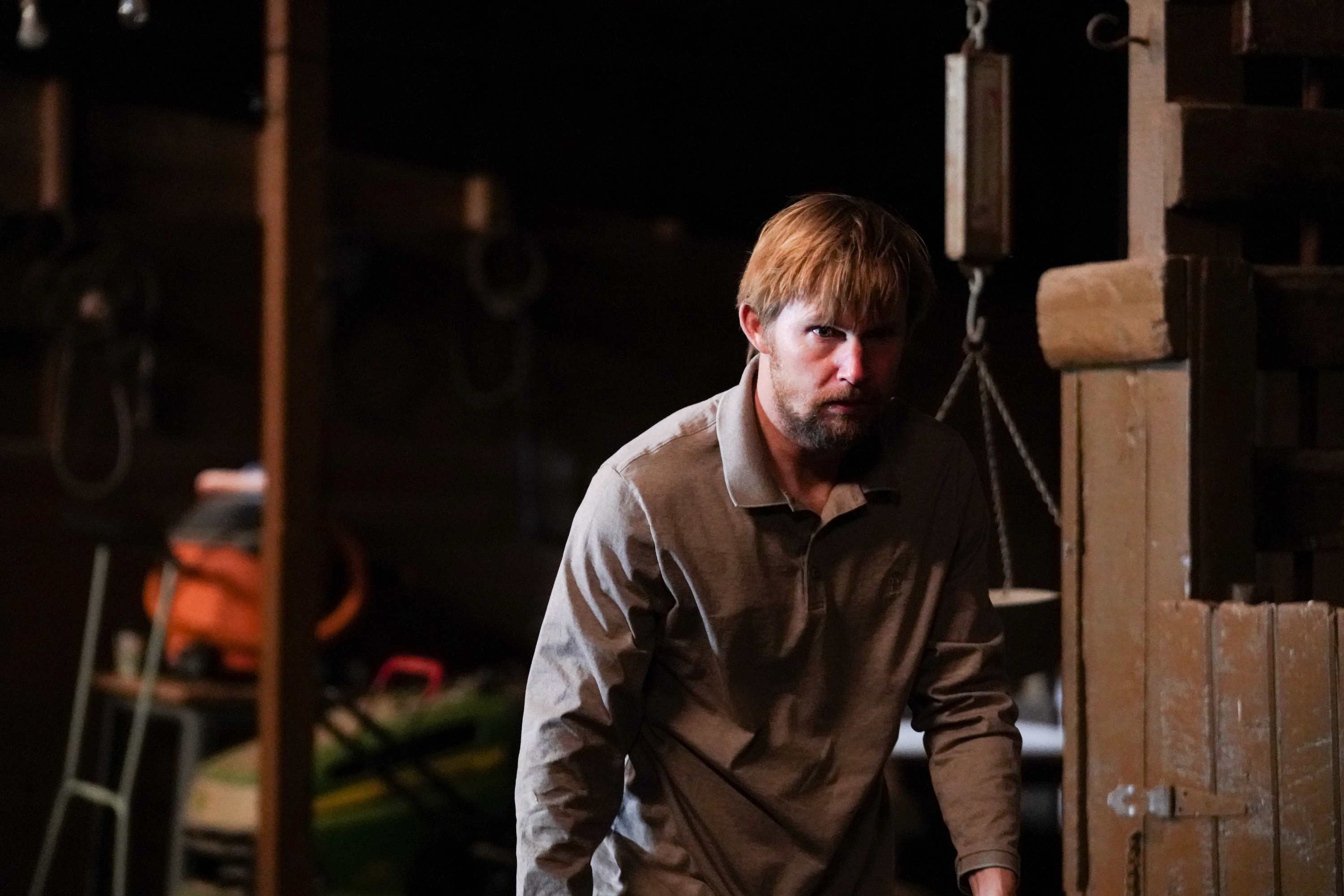 Who is John Milton on 'Big Sky'?
Viewers first heard the name John Milton in the finale of Big Sky Season 1 Episode 16. Scarlet Leyendecker (Anja Savcic) worried about what she and Ronald were going to do. However, Ronald had a plan. He directed Scarlet to find a hard drive taped under their bathroom sink at home and call John Milton.

"Tell him, 'I ate the fruit,'" Ronald explained as Mark Lindor (Omar Metwally) broke down the door.
After Lindor arrested Ronald in Big Sky Season 1, Scarlet found the hard drive, which said, "Property of Big Rick," on the back of it. After she contacted John Milton, a state trooper with the name tag, "Dewey" shows up at her house. The Highway Patrolman took her to Ronald after an intense shootout. As viewers recall, one of the syndicate members shot Jenny in the last few minutes of the finale. When Cassie picked up the phone of the dead member, the only contact number in it was John Milton. However, viewers haven't yet met John Milton in person in Big Sky.
RELATED: 'Big Sky' Season 2 Ratings Signal a Renewal Is Likely for Season 3
In another scene, Ronald and Scarlet kill the syndicate member that is driving them to the border because he refuses to go back for Scarlet's daughter, Phoebe. However, we never saw John Milton in person in that final episode. It looks like viewers are about to find out more about the mystery syndicate member in Big Sky Season 2.
'Big Sky': Is Wolf Legarski dead?
Is John Carroll Lynch leaving Big Sky? In Big Sky Season 2 Episode 13, the syndicate has Wolf Legarski chained to a stretcher in an ambulance. A mystery person asks Wolf if he remembers the deal he struck.
"Yes, mistakes were made," Wolf explains. "I didn't fail. I really tried."
RELATED: Ryan Phillippe Says He 'Went Dark for a Little While' After the 'Big Sky Premiere' — Here's Why
Then the mystery man asks if Wolf knows where Scarlet is. Wolf responds that he doesn't know where Ronald's girlfriend is.
"You're lucky, he continues. "The bullet missed all your vital organs. You would've survived."
Then the man puts a plastic bag over Wolf's head and it looks like he stops breathing. His eyes remain open but he stops fighting back. It looks like Wolf Legarski is probably dead this time around in Big Sky and the last words he heard before he died were, "John Milton sends his regards."
John Milton becomes a large part of 'Big Sky' Season 2
Now that Wolf and Ronald are both dead in Big Sky, John Milton becomes a significant part of the storyline for season 2. The syndicate is on the hunt for Scarlet. However, there's a completely separate storyline with the Bhullar cartel in Montana. Do the two relate? Viewers have to wait to find out when the next new episode of Big Sky returns on March 31, 2022.
Big Sky airs on Thursdays at 10 p.m. EST on ABC and is available for streaming the next day on Hulu.
RELATED: 'Big Sky' Season 2 Cast: 18 New Characters and How They Fit Into the Storyline