'Big Sky': There's a Complicated Love Triangle That Leads To a Heated Physical Fight
ABC's new drama series, Big Sky, finally premiered its first episode. A number of new characters were introduced, and the complicated relationships are just coming to light. There's even a love triangle going on, and two of the main characters are already throwing punches over it.
[Spoiler alert: This article contains spoilers from 'Big Sky']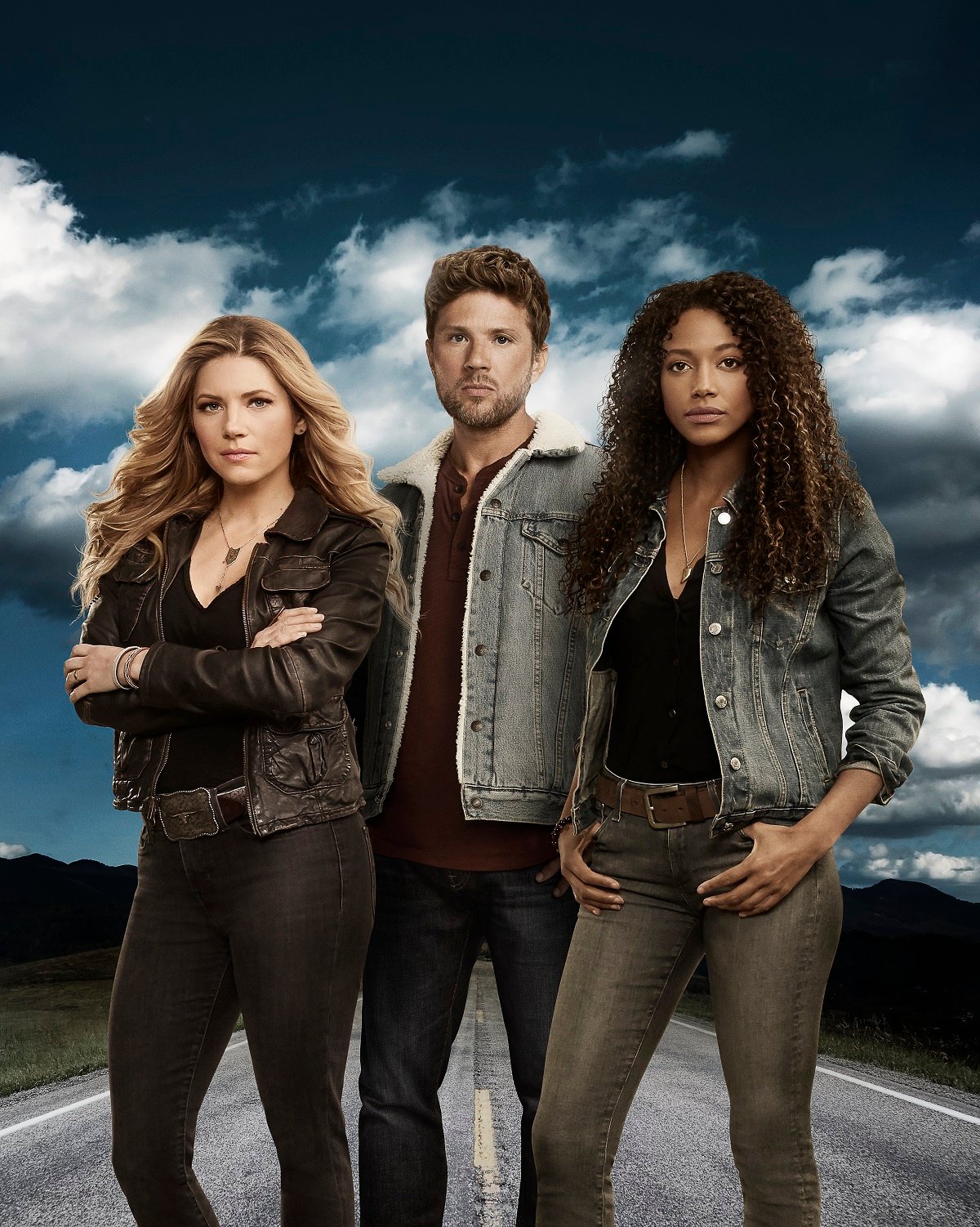 There's a complicated love triangle
The new series was created by David E. Kelley, and is based on the novel series by C.J. Box. The first episode highlights two private investigators named Cassie Dewell (Kylie Bunbury) and Cody Hoyt (Ryan Phillippe). They apparently have been romantically involved, although Cody is still married to his estranged ex-cop wife, Jenny Hoyt (Katheryn Winnick). It's a truly messy situation, and one that's front and center during the premiere episode.
The series begins with Jenny walking into her husband's office that he shares with Cassie. Cassie asks, "What's going on?"
"You tell me Cass," Jenny says. "Are you sleeping with my husband?"
Cassie's reaction is to say, "Woah."
"First of all, you two are over," Cassie tries to say, but Jenny isn't having it. She asks if that's what Cody said, and Cassie replies, "What you said."
Jenny clarifies, and says "Separated does not mean over. It means separated."
Cassie tries to remind her that they sat and drank together and that Jenny had said that she wished Cody would meet someone. "So you took that to mean it should be you?" Jenny asks, getting closer in her face now. "'Cause that's the kind of swell friend you are?"
Cassie says it just "happened," and that she didn't actually plan it. "Nothing I'm proud of," she adds.
Cassie and Jenny get into a physical fight at the bar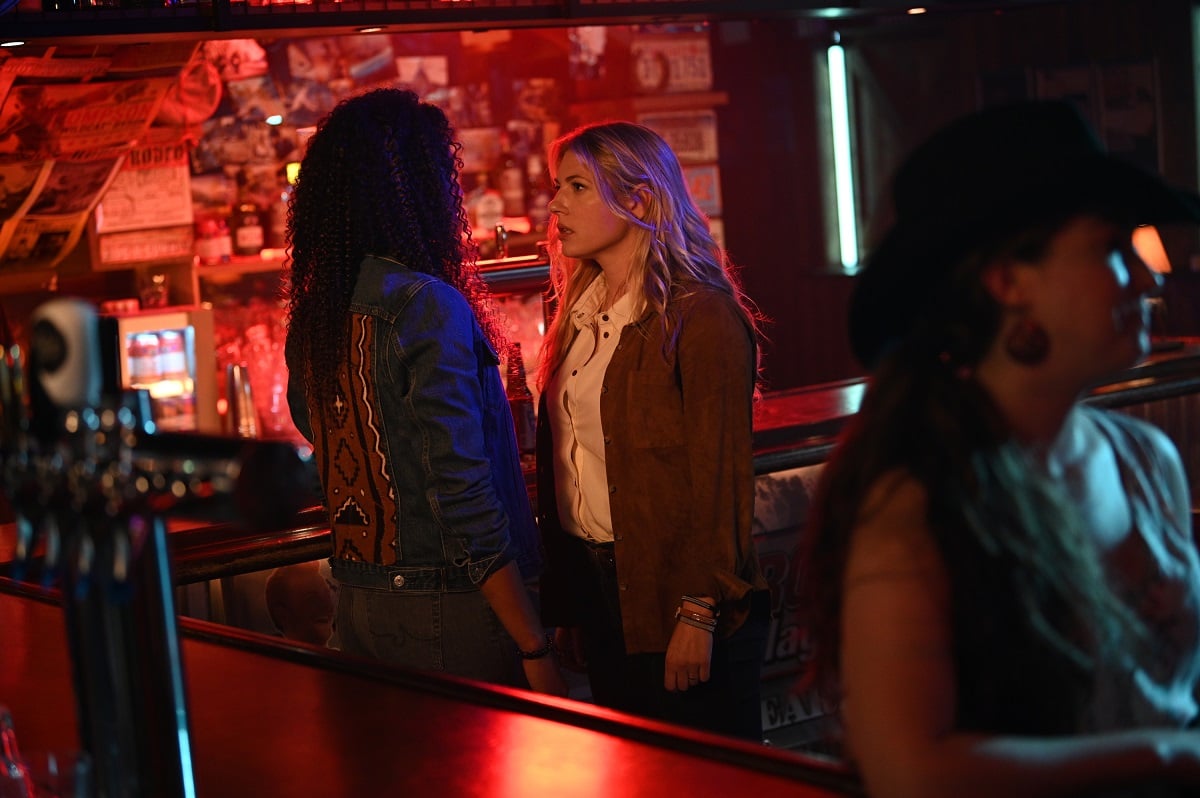 Later on, Jenny sits at the bar, and Cassie walks over to talk to her. "He told me you were split," Cassie tells her, but Jenny clearly doesn't want to hear it. She tells her to "go," but she doesn't.
Jenny mentions to Cassie that she isn't stupid, and she "made a choice." She also mentions it's "stupid" for Cassie to come in and expect her to believe her. "You can believe whatever you want," Cassie tells her back.
"Right now, I believe you should get you're a** out of here," Jenny threatens her. She doesn't, and Jenny gets up and says, "OK, so you're really committing to this stupid thing aren't you?"
Cassie says if she wants to "take the shot," to "do it." Jenny punches her in the face, but they both start fighting each other and it gets bad. Jenny falls to the ground at one point, and Cassie offers her a hand. But Jenny pulls her down, and the two keep at it. They both end up getting cleaned up at the urgent care, and Cody drives them both home.
Major spoiler ahead
Jenny and Cody's son's girlfriend and sister go missing
That drama isn't even the main problem in the season premiere. Jenny and Cody's son, Justin (Gage Marsh), calls his parents to say his girlfriend, Danielle (Natalie Alyn Lind), and her sister, Grace (Jade Pettyjohn), never arrived as expected. Their mother is even calling him to learn where they are, since the girls aren't answering their phones. A truck driver named Ronald Pergman (Brian Geraghty) abducted them on a rural road in Montana, but that hasn't yet been revealed.
Cody teams up with a state trooper, Rick Legarski (John Carroll Lynch), to find the girls while Jenny and Cassie try to work together at the office. They learn other girls have gone missing in the area before – 12 to be exact. While talking to Rick, Cody's wife sends him information about the women who are missing and that they were last seen at truck stops.
"There's a faction of truckers mixed up in sex trafficking," Cody says.
Cody is killed by Trooper Rick
Cody and Rick decide to head to a local church to check out the attendee list in search of truckers. After getting in Cody's vehicle, Rick shoots him at close range, killing him. It's a shocking turn of events, as Cody seemed to be a main character, but it's a death that book readers knew was coming.
Rick gets out of the car and calls Ronald, the truck driver. "Ronald, you've been sloppy," he says.
Jenny and Cassie have no idea what's happened, and they'll most likely go searching for Cody when they can't get ahold of him. It looks like these two will need to work together for a common cause even after all the drama between them.