'Big Sky': What Did Viewers Really Think of the Premiere Episode?
ABC has a new drama called Big Sky, and fans can't seem to stop talking about it. The series was created by David E. Kelley and is based on the novel series by C.J. Box, with a number of familiar names playing major roles.
The premiere episode left many utterly shocked. But what exactly happened and what are viewers saying? We have all the details below.
[Spoiler alert: This article contains spoilers from 'Big Sky']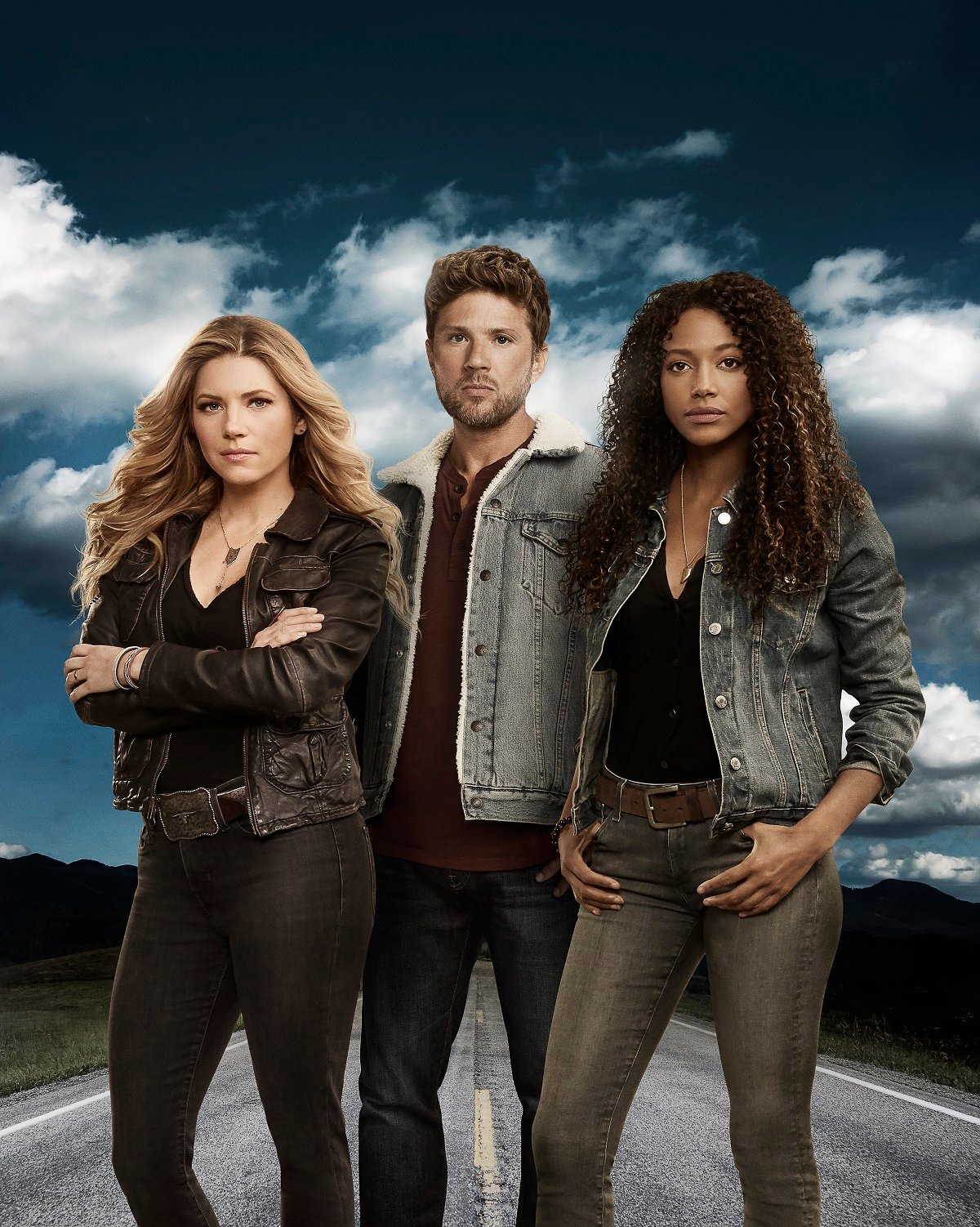 What happened in the premiere?
The premiere basically introduced viewers to the setting and a number of new characters to love. It also sets the plot in motion when two sisters, Danielle (Natalie Alyn Lind) and Grace (Jade Pettyjohn), are kidnapped by a trucker, Ronald Pergman (Brian Geraghty), on a rural road in Montana.
Fans meet two private investigators named Cassie Dewell (Kylie Bunbury) and Cody Hoyt (Ryan Phillippe), along with Cody's ex-cop estranged wife, Jenny Hoyt (Katheryn Winnick). There's a complicated love triangle going on, as Cody and Jenny are still married, but it appears Cody and Cassie have been messing around. Jenny and Cassie even trade punches over it, and have to go to an urgent care from which Cody proceeds to take them both home.
Cody and Jenny's son, Justin (Gage Marsh), alerts them that his girlfriend, Danielle, and her sister never arrived as expected. It starts a search involving Jenny, Cody, and Cassie. While Cody heads out on the road, Jenny and Cassie work the office for leads.
Major Spoiler Ahead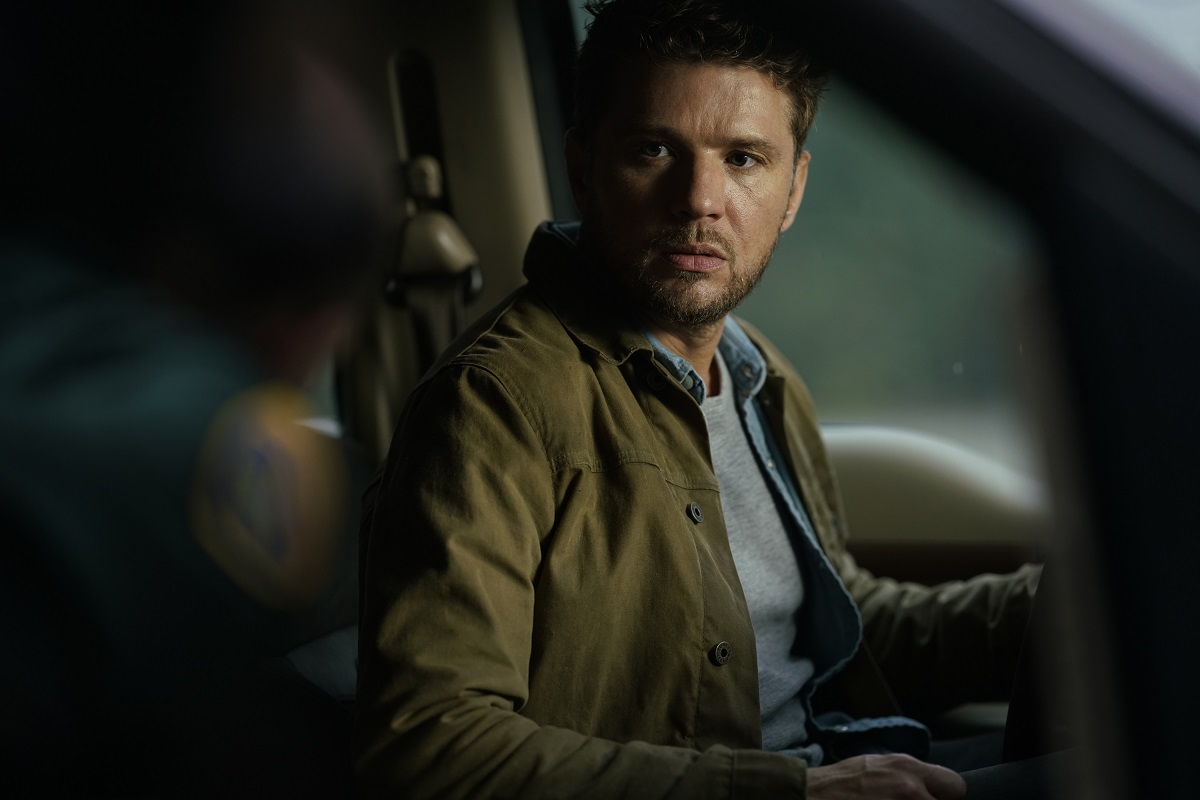 Cody teams up with a state trooper
The secretary of the private investigator's office that Cody and Cassie share, Denise (Dedee Pfeiffer), puts Cody in touch with Rick Legarski (John Carroll Lynch), a state trooper, someone who was once married to her cousin. Cody soon learns from Rick that this isn't the first time a woman has gone missing nearby.
After Cody gets information from his wife of 12 women who have gone missing in the area and most of them last seen at truck stops, they decide to check out a local church's attendee list for long-haul truckers.
Rick gets in Cody's truck, where he proceeds to shoot and kill him. It's a shocking turn of events, especially since it's clear that Rick knows exactly who is behind the abductions and missing women.
With blood all over him, Rick pulls out his cell phone and calls the truck driver who kidnapped the two girls. "Ronald, you've been sloppy," Rick says.
What did fans think of the premiere of 'Big Sky'?
As can be expected, many fans were shocked and in disbelief about the way things went down, especially when it comes to the ending. On Reddit, a number of people weighed in with their thoughts on the first episode of the ABC series.
A Reddit user asked if anyone else watched the premiere episode, and fans didn't hold back. "Did anyone give 'Big Sky' a chance tonight?" the post is titled. They go on to say that it's "nothing special" and they probably won't "give it another chance." They also added: "I have a feeling it will just get canceled right away."
Another person says it isn't "groundbreaking." However, they actually "liked" the premiere, plus, the ending left them "shocked." "It's nothing groundbreaking, but I liked it," they said. "Plus, that ending was probably the most shocked I have been by network TV in a while."
Someone else who watched admits to being "shocked," while another viewer says, "The end really got me as well."
It seems like a lot of viewers were surprised by the turn of events when it comes to Cody's death at the hands of the state trooper. "Yep, didn't see that coming at all," a Reddit user admits.
"Shocked and highly disappointed (no spoiler)," another person says about it.
A Reddit user thinks the "tone" was "more campy" than they thought it would be based on promos. They also say they were "interested" because of Ryan Phillippe being cast, but now he's presumably gone.
"The tone of the show was way more campy than the promo commercials led me to believe," the viewer said. "I was mostly interested to tune in for Ryan [Phillippe] and I half-watched. The ending was either mildly intriguing or a reason to not care to watch anymore."
Another person doesn't expect anything monumental, but they will keep watching the series all the same. They were also "shocked" by the ending as well. "I don't expect to be blown away, but I'll keep watching," they said. "I was shocked by the ending of the first episode but I feel like it being on a network is going to prevent it from getting too dark."
While another viewer describes being "sold" on the series now, and that they were also "shocked" when watching. "I thought it started slow but by the end I was sold! I was shocked at that ending," they admit.
A number of viewers who tuned in for the premiere were "shocked" from watching the first episode. We'll have to see how the rest of the season goes from here with a premiere like that.