Biggie vs. 2Pac: Which Rap Legend Has Sold More Records?
Since the deaths of Tupac Shakur (aka "2Pac") and the Notorious B.I.G. (aka Biggie Smalls, or just Biggie), music fans and conspiracy theorists alike haven't been able to let them go. Anyone who's heard their records knows why Biggie and Pac's music won't die.
As for the conspiracy theorists — a film suggesting 2Pac is alive after secretly fleeing to New Mexico will come out in 2021 — the circumstances surrounding their deaths tells that part of the story. (For starters, police haven't solved either murder.)
But the rappers' '90s rivalry — and their tragic deaths less than a year apart — have linked the two forever in history. Whichever hip-hop legend you prefer, one clearly has the edge in sold records in America, though the numbers are deceiving on some levels because of double-album sales.
Note: For this post, we refer to the Recording Industry Association of America (RIAA) count of albums shipped to stores (rather than sold at a register).
The RIAA has Biggie Smalls at 21 million records shipped in the US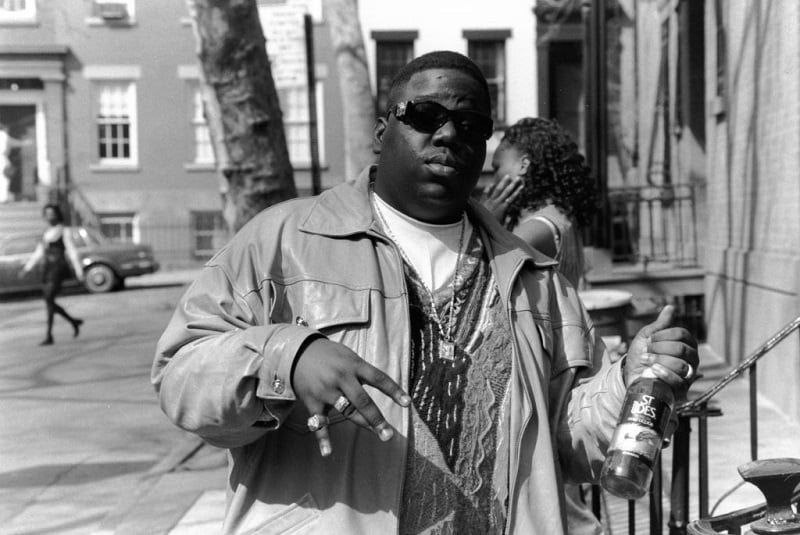 Whatever way you want to measure it, Biggie enjoyed terrific commercial success both in his lifetime and posthumously. Ready to Die (1994), his spectacular debut, has shipped over 6 million units since its release. (It peaked at No. 15 on the Billboard pop charts in October '94.)
Life After Death, Biggie's second and final album, didn't hit record stores until 16 days after his March 9, 1997 death. Since its release, the RIAA has shipped over 11 million copies of the Billboard No. 1 double album. (You could call it 5.5 million because they count both discs in a double LP.)
Born Again (double platinum), the '99 posthumous release, and 2005's Duets (platinum), also surpassed the million-sales mark. All told, the RIAA puts Biggie at 21 million records shipped, though the double-album complicates it. (Streaming numbers would be separate.)
Tupac Shakur's count sits at 36.5 million albums shipped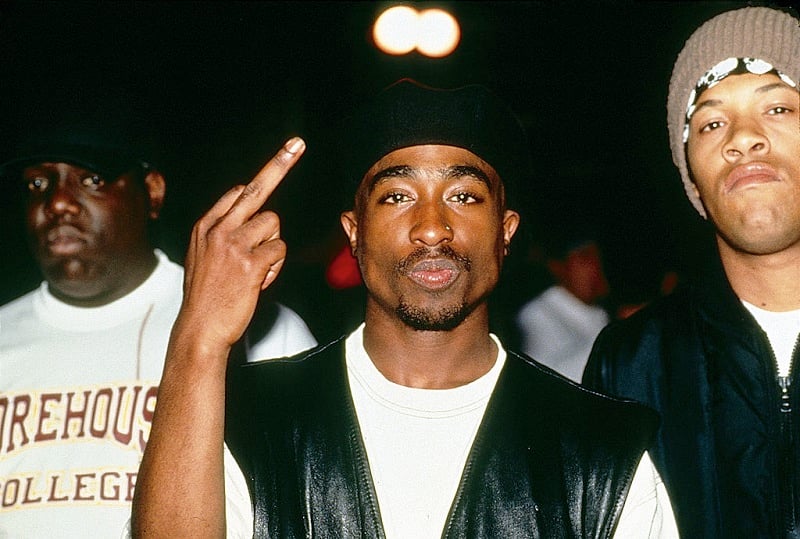 At a glance, Tupac's tally seems to dwarf that of Biggie. However, his 36.5 million records shipped isn't quite what it seems. Again, the you can thank the confusion of the RIAA system of counting a double-record as two copies for that.
Either way, the number is bigger than Bob Dylan's total number of records shipped in the U.S. Tupac's debut, 2Pacalypse (1991), is the only one that didn't go platinum. (It has a gold certification.) From there, Strictly 4 My N.I.G.G.A.Z. (1993) and Me Against the World (1995) combined for over 3 million sales.
All Eyez on Me (1996), Tupac's final release (and his second No. 1), remains his best-selling album. Since it's a two-disc release, the RIAA's diamond certification (10 million units shipped) means 5 million copies. Tupac's double Greatest Hits record also stands at 10 million units shipped.
So, taking those asterisks into account you have to knock 10 million off Pac's total (to 26.5 million) for the most accurate reading. Likewise, you'd take 5 million from Biggie's to arrive at the most accurate count (16 million). But Pac wins either way by an edge of about 10 million LP sales on the U.S. market.
Also see: The Insane Title The Beastie Boys Originally Had for 'Licensed to Ill'