Bill Bellamy Details Fight Between LL Cool J and Jamie Foxx While Filming 'Any Given Sunday'
Any Given Sunday has been lauded as one of the greatest sports movies in history. The star-studded film stars Cameron Diaz, Bill Bellamy, LL Cool J, and Jamie Foxx to name a few. While the film mirrors real-life competitiveness on and off the field, one scene involved a non-scripted fight between Foxx and LL. Per Bellamy, the outcome was so bad that it paused production on the movie for several days.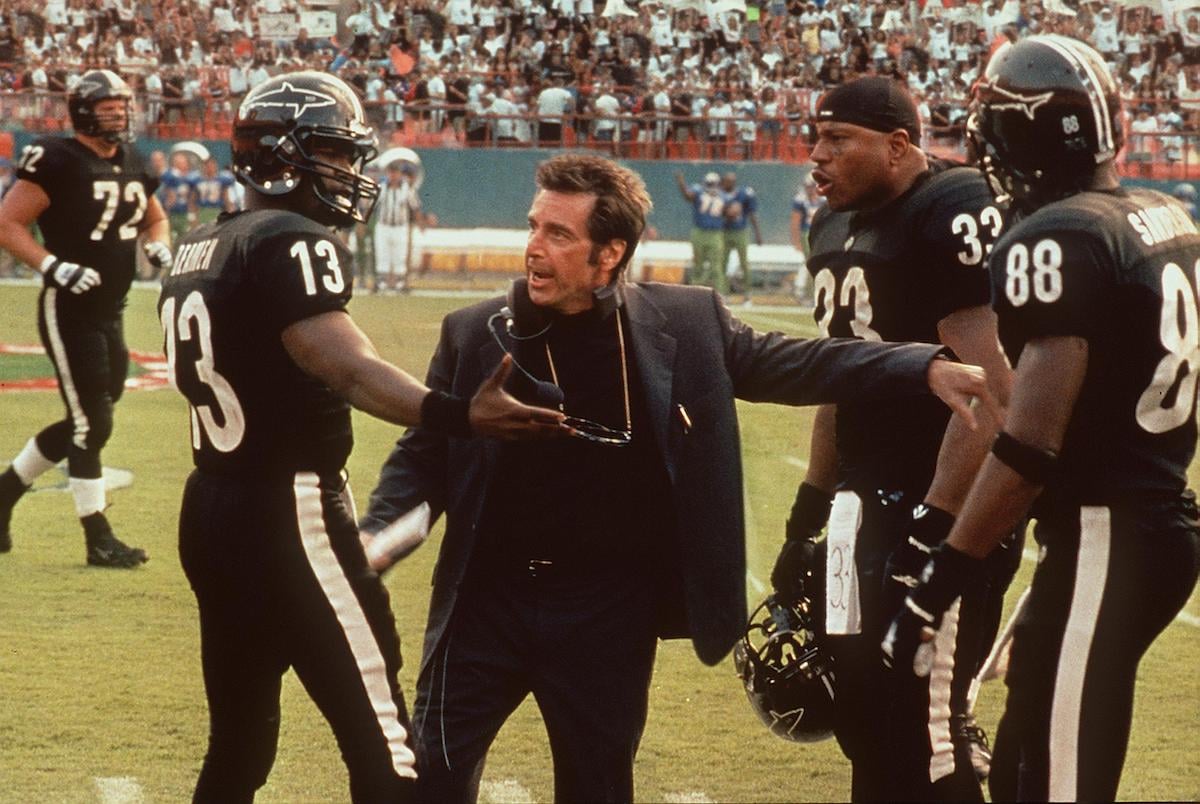 Jamie Foxx spoke of the fight in his comedy special 'I Might Need Security'
Foxx played the role of NFL quarterback Willie Beaman in Any Given Sunday. LL played the role of Julian "J-Man" Washington, the star running back on the team. Beaman and Washington often clash due to Washington's increased irritability of Beaman's arrogance. But their on-screen feud transitioned off screen.
Foxx spoke of how things escalade between the two in I Might Need Security. Foxx says in addition to some of LL's mannerisms annoying him, including LL's famous lip licking trademark, LL took the role too seriously.
Related: 5 Must-See Movies Starring Oscar Winner Jamie Foxx
"He thought we were really playing football…he thought we were really on a team," Foxx joked. When LL threw the first punch during a scene that didn't require physical contact, Foxx says he warned LL to cut it out.
"This is fake, don't you see the cameras, this is acting," Foxx joked. "I'm acting…if anybody hit me, they getting [sic] fired, I'm not playing, don't hit my body."
Foxx says they got into an argument on set, which was part of the script. The next thing Foxx knew, LL hit him. The hit was not part of the script.
Bill Bellamy gives his version of the fight between LL Cool J and Jamie Foxx
Bellamy took to Instagram live in December 2020 to give his side of the story. Per Bellamy, the fight can be summed up to competitive male energy. Foxx played football in high school and engaged in some trash talk that allegedly got under LL's skin.
Bellamy claims he warned Foxx to ease up on the jokes with LL, as LL appeared to not be a jokester. But Foxx wouldn't, telling Bellamy that it was just fun and games. Foxx also told Bellamy that LL had the tendency to also trash talk and tell jokes, only to get upset when the jokes were returned.
Related: 6 Memorable Performances by Athletes on the Big Screen
But Bellamy says LL began to become embarrassed. During the famous fight scene, LL's character becomes upset after not being passed the ball. But LL was allegedly not just in character and angry in real life.
While saying their lines during the scripted argument, LL hits Foxx in the head, which was not part of the script. Foxx confronted LL about the attack but LL said it was just in the heat of the moment and he was method acting.
During the scenes, LL continued adding in the hit. In another scene, Foxx punches LL in the mouth as retaliation. LL wasn't wearing a helmet and suffered a split lip.
Bellamy says LL warned Foxx that the feud wasn't over, telling Foxx he'd "f**k him up." While filming another scene, LL snatched off Foxx's helmet, uppercut him, and knocked Foxx out.
The two refused to be in the same space as a result. They squashed their feud when NFL legend Jim Brown called a meeting and demanded a truce.