Bill Burr Doesn't Pay Attention to Politics But Says 'If You're a Minority or You're an Immigrant, You Should Pay Attention'
At this point, 2016 feels like a lifetime ago. Back in 2016, the presidential election was at the forefront of everyone's minds. Even celebrities were getting into the mix. But not Bill Burr.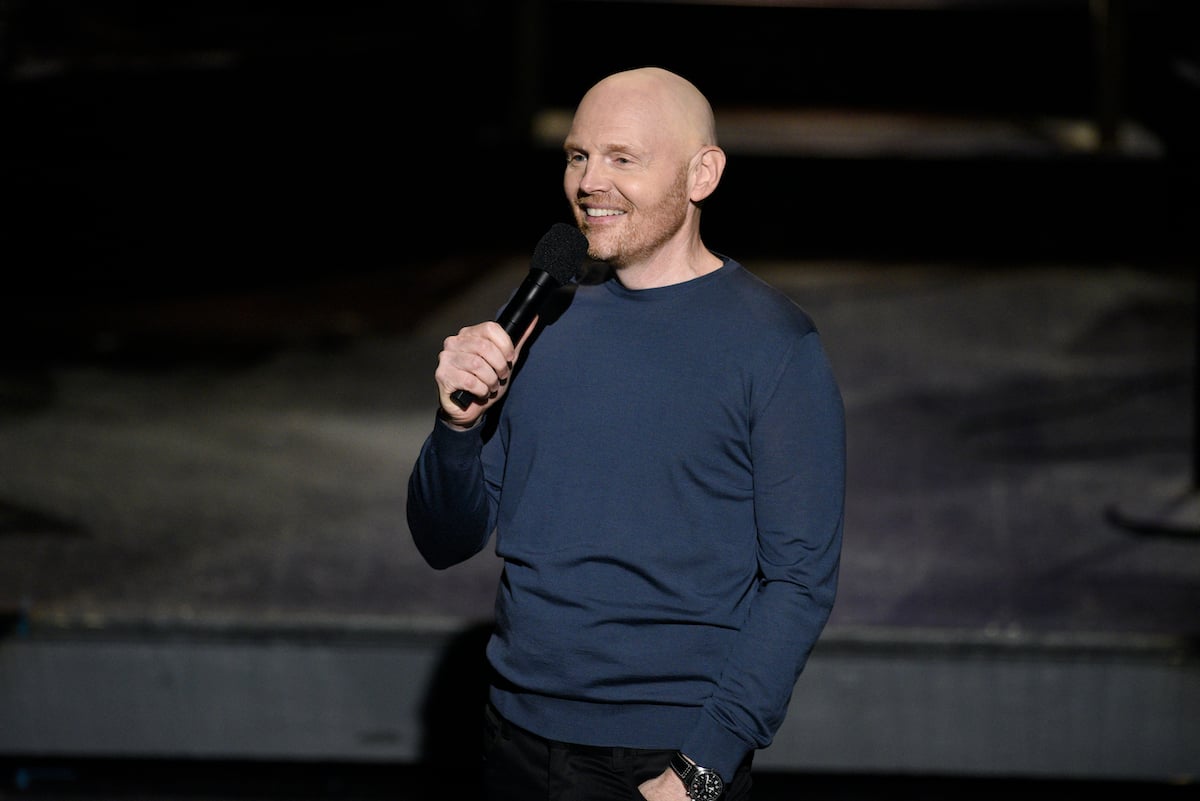 The comedian and podcaster filmed a Netflix comedy special right before the election, and it aired right after. Burr didn't realize that his special would air after a new president was elected. That's because, according to a BUILD series interview, Burr doesn't pay attention to politics. 
Bill Burr says 'run of the mill white guys' shouldn't pay attention to politics
According to Burr, not everyone should pay attention to politics. He certainly doesn't. Burr said that,
" … if you're a minority, or you're an immigrant, you should pay attention … if you're just some run of the mill white guy, running around, you know … I don't have enough money to give to Trump for him to pay attention to me." 
Burr's comments imply he believes that minorities and immigrants are more impacted by political decisions, meaning they should pay closer attention. His thoughts give the impression he believes that those who are less likely to be impacted, like a "run of the mill white guy," don't need to pay attention because they will likely be fine, regardless of how politics play out.
What Burr does make clear is that he doesn't care about politics. In fact, at the beginning of the clip, he repeats the phrase "I don't care about politics" a few times. Since Burr doesn't care about politics, the election likely wasn't distracting him while he filmed Walk Your Way Out, his 2017 Netflix special. Still, according to fans, the special didn't turn out great. 
It's unknown what Burr's political affiliations are, however, he did criticize Florida governor Ron DeSantis (R) over the politician's blocking of mask mandates that were implemented to help curb the spread of coronavirus (COVID-19), according to Complex.
Fans think 'Walk Your Way Out' was Bill Burr's worst special 
Politics may not be what distracted Burr while he filmed his special, but fans on Reddit think something was. Perhaps it was because Burr was also making his animated series, F is for Family. Whatever the issue, fans were nearly unanimous in the decision that Walk Your Way Out isn't Burr's best work. Although it has an 87% score on Rotten Tomatoes, fans on the r/BillBurr subreddit don't think it holds up. 
Fans on Reddit don't hate the special, but they didn't find it as laugh-out-loud funny as Burr's other work. As one Redditor posted, "It was an ok special It wasn't like an embarrassment. It was more entertaining than funny." Another fan wrote,
"Ya I'd agree it's prolly [sic] his worst special, that's fine everyone has their blunders, he's still funny, his last Conan appearance was hilarious, I think he even mentioned on Joe Rogan's podcast that he was a little burnt out between writing the special, touring and writing F is For Family, I'm sure his next thing will be great."
What is Bill Burr doing now?
Burr has done a lot of next things since his 2017 special, Walk Your Way Home. According to IMDb, he continued his work on F is for Family, all while continuing to work on other projects and taking on other roles. He's strayed from his comedic roots with some of his recent projects, although not very far. He had a part in Disney's hit Star Wars spinoff, The Mandalorian. He also appeared in an episode of the runaway hit show Reservation Dogs. 
One of Burr's most recent projects seems to be a departure from his usual comedy schtick. He's slated to star in Hate to See You Go. According to IMDb, the upcoming movie is about a blues musician. Burr will star alongside Morgan Freeman. The movie is in pre-production and should be out sometime in 2022.