How Long Was Bill Cosby in Prison? Why His Conviction Was Overturned
Bill Cosby was best known for his hit TV show The Cosby Show for much of his life. However, this changed in the mid-2010s, when the public perception shifted following a focus on past allegations made against him. Cosby eventually served time in prison, though his conviction was later overturned. Follow the timeline of events below, along with one of his former co-stars' reactions to the news.
'The Cosby Show' star Bill Cosby went to jail for sexual assault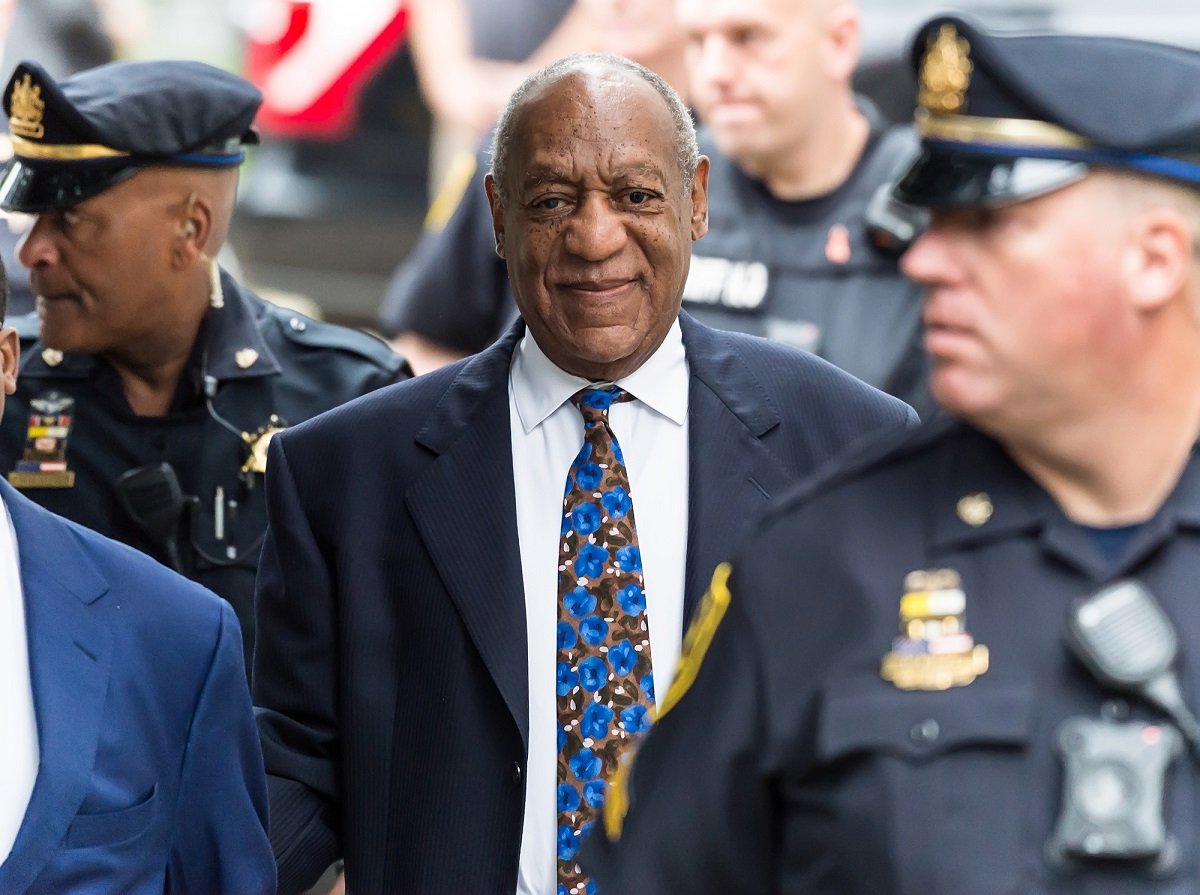 Cosby broke out in the 1980s as the star of The Cosby Show, a sitcom about a family living in New York. The series brought him fame for his family-friendly humor. However, in 2014, renewed attention was brought to past allegations of sexual misconduct on his part, bringing a media storm and several cases against him.
Though he repeatedly denied the claims, Cosby's case was eventually brought to trial. In 2018, he was found guilty of aggravated indecent assault. Later that year, the comedian was sentenced to three to 10 years in prison. He began his time in a Pennsylvania institution in late September 2018.
His conviction was overturned in June 2021
Throughout his time in prison, headlines about Cosby broke as the actor's lawyers fought to overturn his appeal and get him into different conditions. In June 2020, the Pennsylvania Supreme Court agreed to review his case. A year later, following two years and nine months in prison, the case was overturned.
According to CNBC's report, the Supreme Court considered multiple facets brought up by Cosby's representation. Among those was the testimony of numerous accusers, which was used to establish a pattern of behavior following a jury deadlock. It was ruled that this "tainted the trial." "The 83-year-old comedian will be released from prison," stated the outlet.
How his 'The Cosby Show' stars feel about Bill Cosby today
Though it was named after him, The Cosby Show wasn't just about Cosby's character. And even before the trial, his co-stars, such as Phylicia Rashad, Raven Symoné, and Malcolm-Jamal Warner, fielded questions about the actor. For years, they tended to avoid the scandal as much as possible. But in the time since, they've spoken out.
Rashad made headlines back in 2015 when she told Showbiz411, "What you're seeing is the destruction of a legacy. And I think it's orchestrated." Following the overturned conviction, Rashad tweeted, "FINALLY!!!! A terrible wrong is being righted- a miscarriage of justice is corrected!"
That same year, Raven-Symoné spoke up on The View. "I don't really like to talk about it that much because he's the reason I'm on this panel in the first place. He gave me my first job," she said. "But at the same time, you need the proof, and then I'll be able to give my judgment here or there. And now there are real facts. More people can come up."
In 2017, Warner appeared on Larry King Now. He told the host he felt "sad for just the way the whole story has come about." Warner also said, "I don't think any of us will ever know what the truth is," adding, "there's so many moving parts to it."
RELATED: The Tense Relationship Between Lisa Bonet and Bill Cosby During 'The Cosby Show' and 'A Different World' and How She Feels About Him Today