Bill Gates Admits to Having an Affair Prior to His Divorce From Melinda Gates
Bill Gates' affair is making headlines again. Things are getting messy as more information comes out about the alleged relationship and Bill's divorce from Melinda Gates. Recently, news broke that Bill had an affair with a Microsoft employee prior to Melinda filing for divorce. Now, Bill has admitted to the infidelity.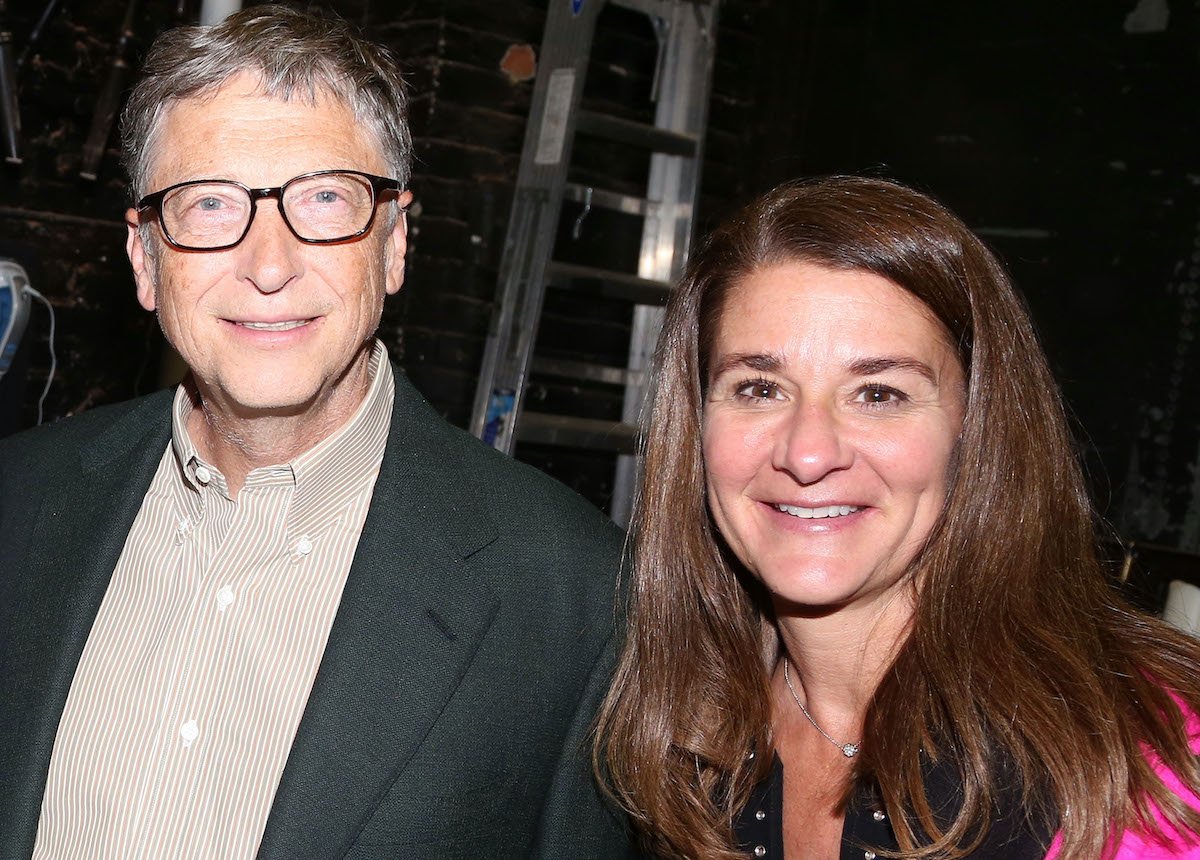 Bill Gates' affair
Bill's affair may have cost him more than just his marriage. In 2020, the board members of the Microsoft Corp. decided that the Microsoft mogul needed to step down down while they investigated the relationship with the former Microsoft Employee, according to the Wall Street Journal.
The board became aware of the affair after they received a letter stating that the employee had had a sexual relationship with Bill that spanned years. Bill resigned before the investigation was complete.
"Microsoft received a concern in the latter half of 2019 that Bill Gates sought to initiate an intimate relationship with a company employee in the year 2000," a Microsoft spokesman said, according to the outlet. "A committee of the Board reviewed the concern, aided by an outside law firm to conduct a thorough investigation. Throughout the investigation, Microsoft provided extensive support to the employee who raised the concern."
RELATED: Inside the Yearly Vacations Bill Gates Went on With His Ex-Girlfriend While Married to Melinda Gates
Bill recently admitted to the affair but says it had nothing to do with his resignation.
"There was an affair almost 20 years ago which ended amicably," a spokesperson for Bill told the outlet. "Bill's decision to transition off the board was in no way related to this matter. In fact, he had expressed an interest in spending more time on his philanthropy starting several years earlier."
Bill Gates and Melinda Gates' divorce
After 27 years of marriage, and founding the over $40 billion venture, The Bill and Melinda Gates Foundation, together, the two billionaires decided to go their separate ways.
"After a great deal of thought and a lot of work on our relationship, we have made the decision to end our marriage," the two announced in a statement earlier this month. "Over the last 27 years, we have raised three incredible children and built a foundation that works all over the world to enable all people to lead healthy, productive lives.
"We continue to share a belief in that mission and will continue our work together at the foundation, but we no longer believe we can grow together as a couple in this next phase of our lives," the statement continued. "We ask for space and privacy for our family as we begin to navigate this new life."
Melinda officially filed for divorce in King County, Washington. In the court documents, obtained by HollywoodLife, Melinda referred to the marriage as "irretrievably broken." The couple did not have a prenuptial agreement but is following a separation agreement to determine where the assets will go. Melinda denied spousal support.
RELATED: Bill Gates' Daughter, Jennifer Katharine Gates, Has a Fiancé Who Might Be Richer Than Her
Bill's accomplishments are being overshadowed
Amid the divorce, The New York Times conducted an investigation regarding Bill's actions and found a number of troubling things. The outlet was told by multiple people with direct knowledge of the situation that the affair was not uncommon as Bill often pursued women who worked for him.