Bill Gates and Melinda Gates: Which Billionaire Has the Higher Net Worth?
Bill and Melinda Gates just announced they are splitting up after 27 years of marriage after building a family and massive amount of wealth. Who is walking away with the higher net worth?
Bill and Melinda Gates just announced their split after 27 years of marriage. Launching their charitable foundation in 2000, the couple revealed they will continue their joint philanthropic work. The two have acquired an impressive list of assets during their union, with each having a total net worth in the billions.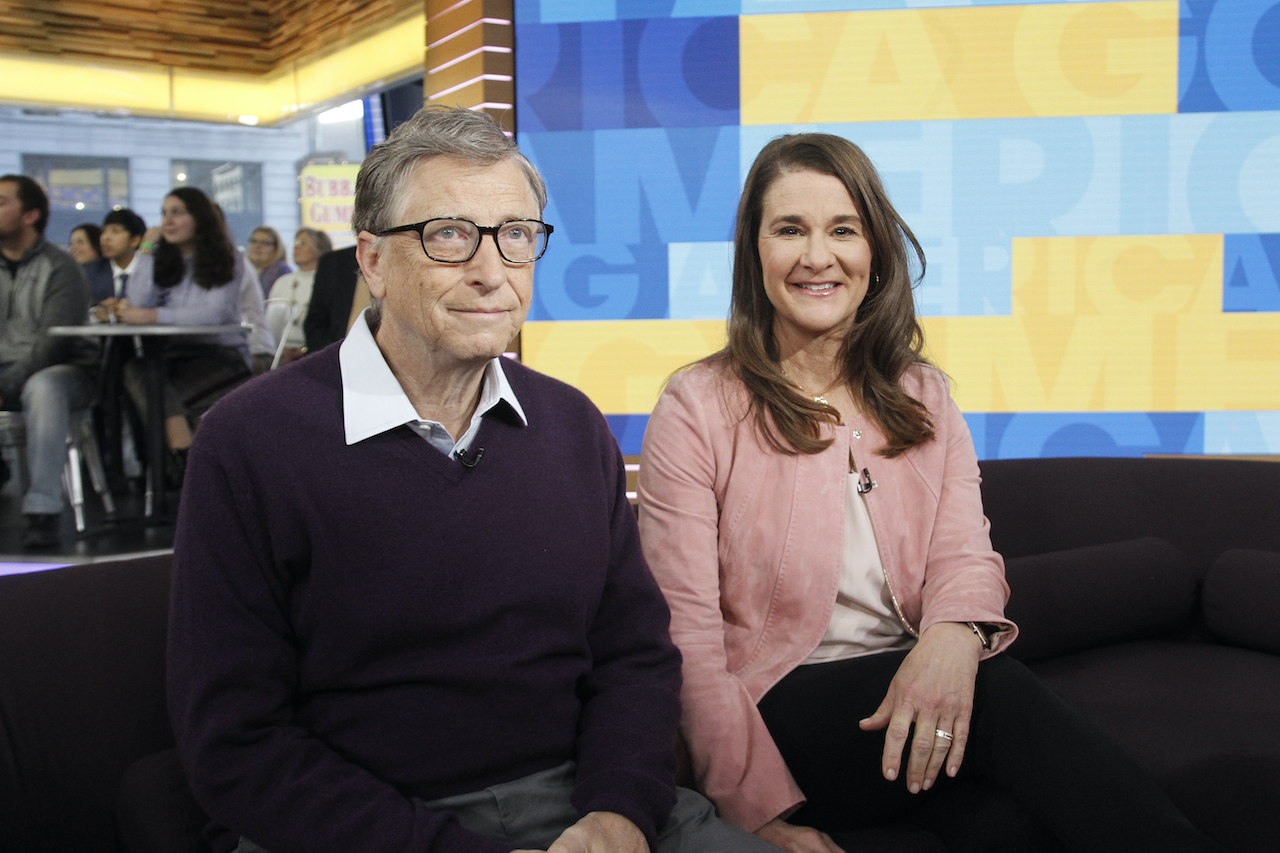 Melinda Gates is a Duke University graduate
Bill and Melinda met after she was hired by Microsoft in 1987 as a product manager. Melinda came into the job with her bachelor's degree in computer science and master's degree in business from Duke University, according to Womenshistory.org. She was originally offered a job at IBM upon graduation, but took a chance on Microsoft, which was not as well known at the time.
Melinda was the youngest member and only female in the group of ten new recruits with business degrees. Her list of credits includes developing products such as Encarta, Publisher, Word, Expedia, and Cinemania. She worked her way to become General Manager of Information Products.
Melinda and Bill tied the knot in 1994 after several years of dating. She left in 1996 after her daughter was born. The couple now have three kids – Jennifer, 25, Rory, 21, and Phoebe, 18.
In addition to building the Gates Foundation with Bill, Melinda is an activist for women's rights and also released a 2019 book, The Moment of Lift: How Empowering Women Changes the World.
Melinda has a reported net worth of $70 billion.
Bill Gates quit Harvard to create Microsoft
Though Bill started Harvard University in 1973, he withdrew from the prestigious ivy league two years later to start the groundwork for Microsoft with business partner Paul Allen, as reported by Biography.com. Bill made himself the head of the company at 23 years old.
Growing the software giant to $1 trillion today, Bill left his post as chairman of Microsoft in 2014 and assigned himself as technology adviser. Choosing to focus on his charitable foundation with Melinda, Bill and his wife have concentrated on several humanitarian endeavors, including public health.
Bill often tops the lists of the wealthiest people in America, including Forbes' recent ranking of billionaires. The Microsoft founder's current net worth is listed at $124 billion.
Bill and Melinda Gates announced divorce on Twitter
On May 3, Bill and Melinda posted a statement to share the news of their split.
"After a great deal of thought and a lot of work on our relationship, we have made the decision to end our marriage," the couple wrote on Bill's Twitter account. "Over the last 27 years, we have raised three incredible children and built a foundation that works over the world to enable all people to lead healthy, productive lives."
The couple revealed they will maintain their collaboration with the Bill and Melinda Gates Foundation, and requested that people respect their need for seclusion at this time.
"We continue to share a belief in that mission and will continue our work together at the foundation, but we no longer believe we can grow together as a couple in this next phase of our lives," the statement read. "We ask for space and privacy for our family as we begin to navigate this new life."