Bill Hader Once Surprised Steven Spielberg on 'SNL' by Asking Him About One of His Most Obscure Movies
Even celebrities are nerds too and SNL's Bill Hader shows that through a question he asked Steven Spielberg about one of his most obscure movies
Bill Hader is one of the best cast members ever on Saturday Night Live (SNL). While he knows how to be a professional, that doesn't mean he is impervious to being starstruck like many of the rest of us. In fact, his inner geek came out one time when Steven Spielberg showed up at SNL and Hader surprised him by asking him about one of his most obscure movies. 
Bill Hader had a legendary career at 'SNL'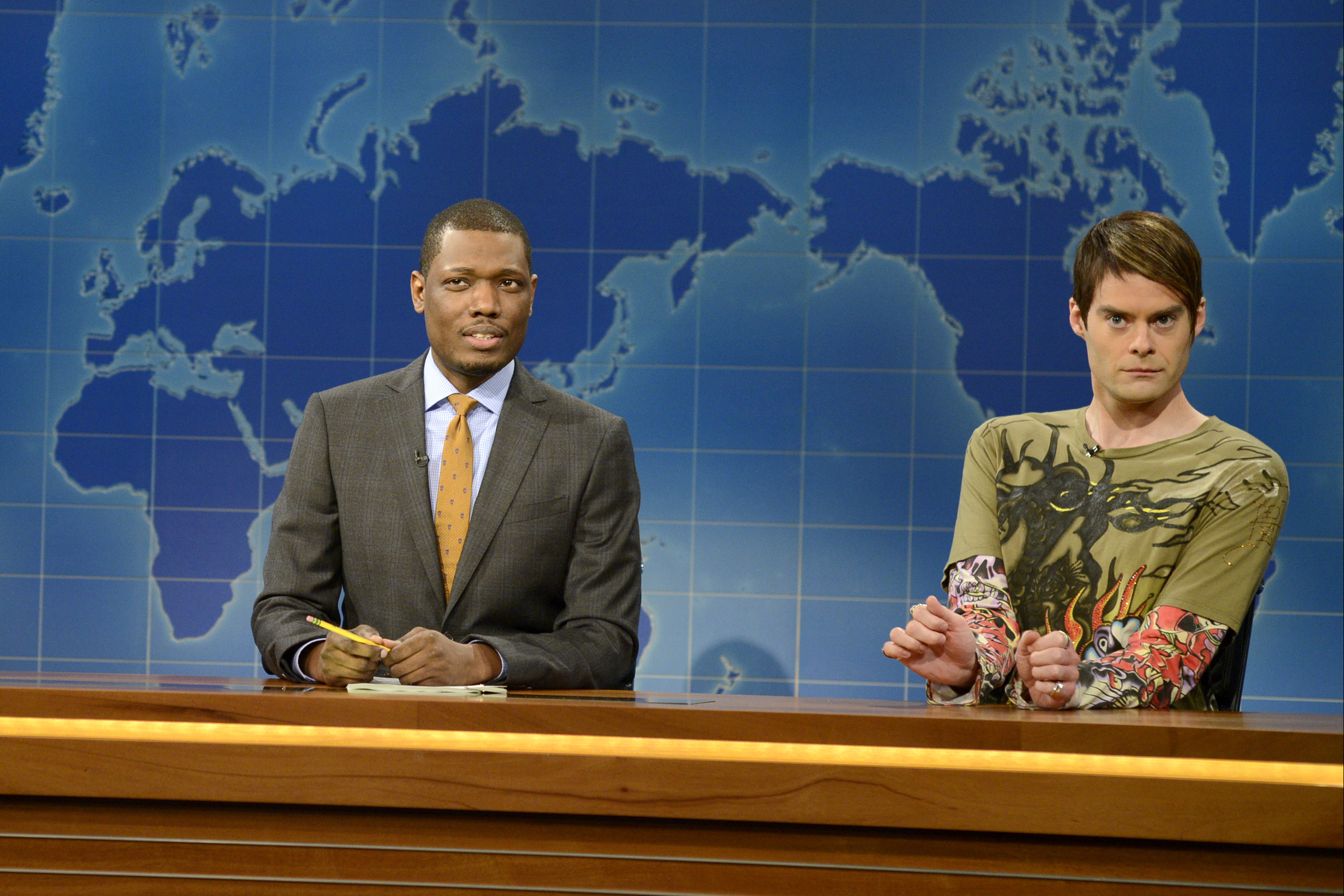 Bill Hader had an eight-year run on SNL. During that time, he played plenty of hilarious characters like Vincent Price, Herb Welch, Alan Alda, and James Carville. However, his most iconic character was Stefon, the New York City correspondent who would suggest some incredibly bizarre clubs for people to visit. The character was created by Hader and former SNL writer John Mulaney. 
Since he left SNL, Hader has been showing off his skills as a dramatic actor in Barry. The HBO series is in the midst of its third season and features Hader as a hitman who decides to give up his life as an assassin and become an actor. The show has received over 30 Emmy nominations with Hader winning Outstanding Lead Actor in a Comedy Series twice. 
Bill Hader surprised Steven Spielberg with a question about an obscure movie
In an appearance on Late Night with Seth Meyers, Hader discussed moments where his inner nerd got the better of him. Meyers asked him about a time when Spielberg showed up at the SNL set and Hader caught up with him to ask him about one of his most obscure movies. 
"I said 'How did you get a specific shot in Sugarland Express?' which is the first feature film he made before Jaws and he kind of looked at me like 'Is that even on DVD?'" Hader said.
Hader then continues to do an impression of SNL creator Lorne Michaels, who told the Superbad actor to back off a little.
"Lorne was like 'Bill, will you please get off of his lap'" Hader continued. "The man is just trying to eat."
The Sugarland Express is Spielberg's theatrical movie debut, but it's definitely one of his most obscure since Jaws is the film that put him on the map. Still, it's a worthwhile movie to check out and maybe Spielberg did appreciate someone who wanted to do a deep dive into his filmography. 
Hader also had a similar experience with director Martin Scorsese
Hader has openly shared in other interviews that he is a big fan of Martin Scorsese movies. He tells Meyers about a time when the director came into SNL to do a bit on Weekend Update and Hader, once again, let his inner nerd out for too long. 
"My problem,  and I don't know if you relate to this when we were at SNL, was like your heroes would come in," Hader said. "Martin Scorsese came in to do a bit on Update, and someone told me 'Bill, you gotta get out of his dressing room' because I was just asking him like a hundred questions. I think the minute I walked in he went 'Uh oh. Geek. Uh oh.' He's been dealing with it since like 1975 and I'm like 'Hello, Mr. Scorsese.'"
Season 3 of Barry is currently airing weekly on HBO and streaming on HBO Max.