Bill Murray Once Believed That An Oscar Could Hurt an Actor's Career
Winning an Academy Award is a historic moment for many actors. But for iconic comedian Bill Murray, earning the coveted prize isn't always a good thing. The actor once suggested an Oscar might do more harm than good when it comes to an actor's career.
Bill Murray was disappointed after losing an Oscar for 'Lost in Translation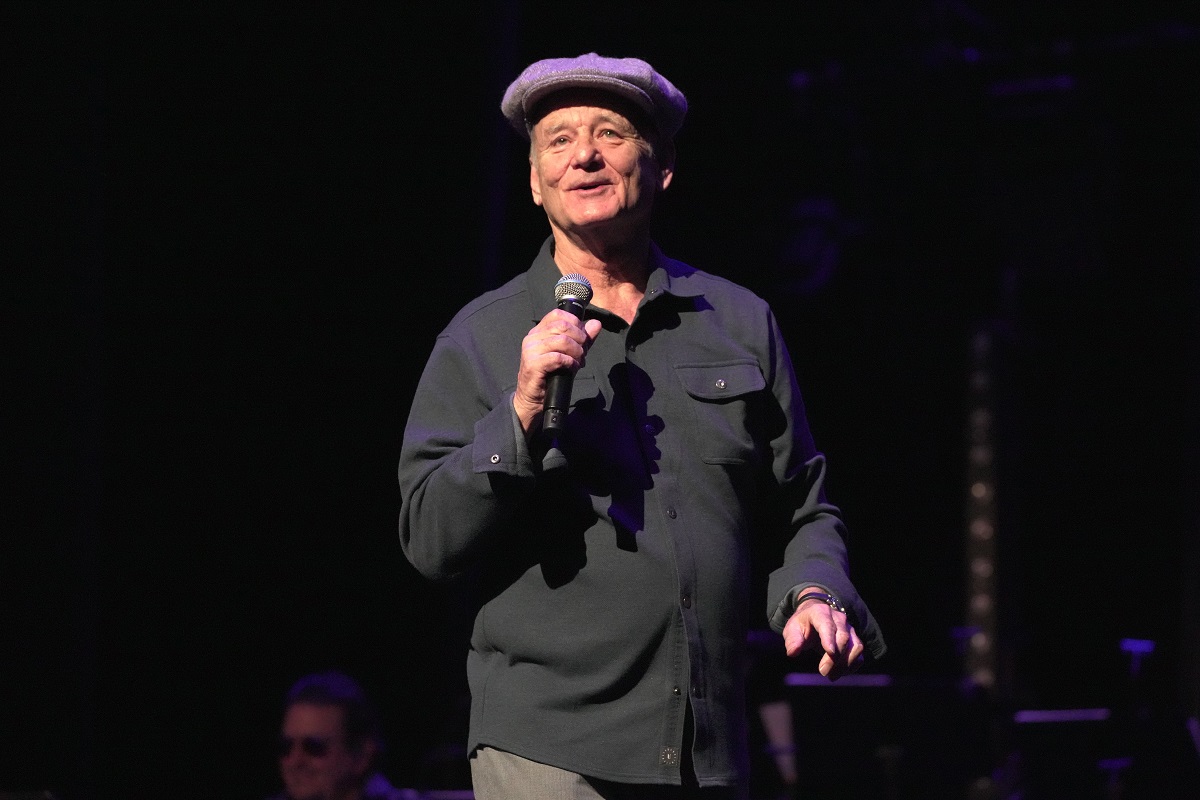 As most may know, Ghostbusters star Bill Murray was up for a best actor Oscar for starring in Lost in Translation. Murray had reason to expect he'd win. The actor managed to score best actor awards in ceremonies like the BAFTAs and the Golden Globes. Winning awards in such categories sometimes heavily favors an actor's chances at winning an Oscar. But in this case, Murray ended up losing the best actor Oscar to Sean Penn for Mystic River.
This taught Murray to keep his expeectations in check when it comes to Oscar season.
"You can't get all ramped up and amped up about this thing all the time," Murray told The AP (via Yahoo). "I mean, I got excited about it once, and it was odd. I won all the prizes, I won literally all the prizes all the way up to the last one. And I really thought, well, 'I've just to go get this thing, I'll be right back.' And then I didn't win, and I thought, 'Well, that's odd. How odd is that? I'm feeling so odd now.'"
Bill Murray believed that winning an Oscar can hurt your career
Apart from Lost in Translation, another time Murray found himself getting considerable Oscar buzz was for the comedy St. Vincent. But although some may have campaigned for him to be nominated, Murray refused to do any campaigning himself.
"I know that's something Harvey (Weinstein) does — he forces you to do these things. I'm not that way. If you want an award so much, it's like a virus. It's an illness," Murray said in an interview with Variety.
He knew this from personal experience after getting nominated for Lost in Translation.
"Six months later, I realized I had taken the virus. I had been infected," he confided.
Murray also felt that winning an Oscar risked hurting an actor's career.
"People have this post-Oscar blowback," he continued. "They start thinking, 'I can't do a movie unless it's Oscar-worthy.' It just seems people have difficulty making the right choices after that."
Bill Murray thought it was possible that Sean Penn didn't deserve an Oscar for 'Mystic River'
Murray once revealed that he wasn't sure if Penn deserved the best actor award for Clint Eastwood's Mystic River. Rather, the actor wondered if Penn received the award to make up for all the times he didn't win an Oscar prior.
"That's the way it goes. He did some amazing jobs, like Dead Man Walking, and he didn't get the notice. So then he got it that time, and it's like, I didn't get it, so what are you going to do," Murray said in an interview with Deadline. "Someone said, 'What do you think about this,' and I said, 'Well, I think it's going to be a regular thing. I think I'm going to get nominated every 25 years so.' I can yuk about it a little bit."
RELATED: Bill Murray Lost This Iconic Pixar Role Because He Didn't Check His Voicemail