Bill Murray Reveals How 'Ghostbusters: Afterlife' Is More Like the Original
Bill Murray says 'Ghostbusters: Afterlife' is different than the last two films and reveals how it's more like the beloved 1984 original.
Bill Murray has several award-winning projects under his belt. But the actor's most memorable role is playing Peter Venkman in the 1984 hit comedy movie, Ghostbusters. 
Murray appeared in the 1989 sequel and the 2016 reboot. He will join his original co-stars in the upcoming film, Ghostbusters: Afterlife. And he recently revealed how the new movie is far different than the last two.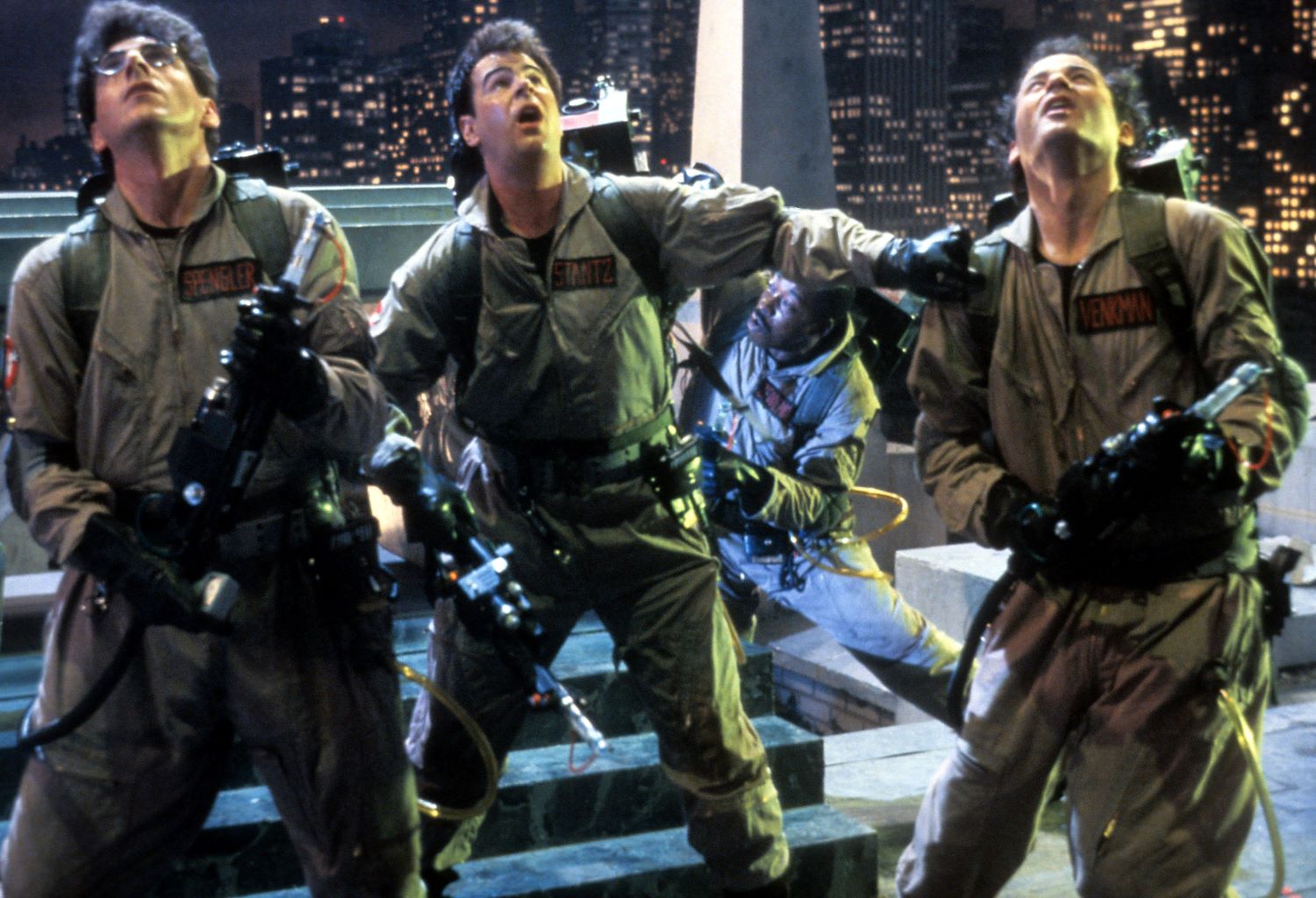 Bill Murray will reprise his role 'Ghostbusters: Afterlife'
Murray will return to portray Dr. Peter Venkman in Ghostbusters: Afterlife. The film will also feature cameos from his original Ghostbusters co-stars, Dan Akroyd, Ernie Hudson, Sigourney Weaver, and Annie Potts.  
Ghostbusters: Afterlife will follow a pair of young siblings, Phoebe (McKenna Grace) and Trevor (Finn Wolfhard), who move to their late grandfather's Oklahoma farm. After their town experiences a series of strange occurrences, the kids discover their connection to the Ghostbusters team. Paul Rudd, Carrie Coon, and Bokeem Woodbine also star. 
The film was initially scheduled for a July 2020 release. But due to the pandemic, the date was pushed packed to Nov. 11, 2021.
'Ghostbusters: Afterlife' was written by Ivan Reitman's son
When Ivan Reitman directed Ghostbusters in 1984, his son Jason Reitman was only 7-years-old. But following in his dad's footsteps, Jason is now an award-winning director. And according to Murray, Ghostbusters: Afterlife is a passion project Jason's been developing for years.
"I remember him calling me and saying, 'I've got an idea for another Ghostbusters, I've had this idea for years.'" Murray told Collider. "I thought, 'What the heck could that possibly be? I remember him when he was a kid."
"I was like, 'What the heck? What does this kid know?'" he continued. "But he had a really, really wonderful idea that he wrote with another wonderful guy that I got to work with, Gil Kenan — The two of them wrote a Ghostbusters movie that really brings it back to life."
Bill Murray says the new movie will be different
The Ghostbusters' sequel and 2016 reboot aren't exactly fan favorites, and they've left many wondering how good the upcoming film will be. But according to Murray, Ghostbuster: Afterlife is much like the original in tone, and it will be very different than the last two iterations. 
"It really has the feel of the first one, more than the second one or the girls' one," he told Collider. "It has a different feel than two out of four — I  think it comes out sometime in the fall. They've delayed it for a year or a year and a half, but I'm glad they did. It will be worth seeing.
The actor also revealed that the movie will feature the Ghostbusters team in their original uniforms — something every fan can get behind. 
"It was hard, it was really hard," Murray added. "That's why I think it's gonna be good. We were just in it for a little while, but it was physically painful. Wearing those packs is extremely uncomfortable — It's still a really heavy thing to wear, all the time — Usually, when something has a very high misery quotient, something comes of that and some quality is produced that, if you can capture it and project it, comes on the screen and affects you."