Bill Murray Turns 70: Twitter Users Share Their Best Stories About the Actor
Actor Bill Murray, known for films such as Groundhog's Day, Lost in Translation, and the Ghostbusters movies, turned 70 years old on September 21, 2020. Throughout his nearly 50-year career, the early Saturday Night Live player has earned a reputation for being a talented, forthright, and hilarious guy.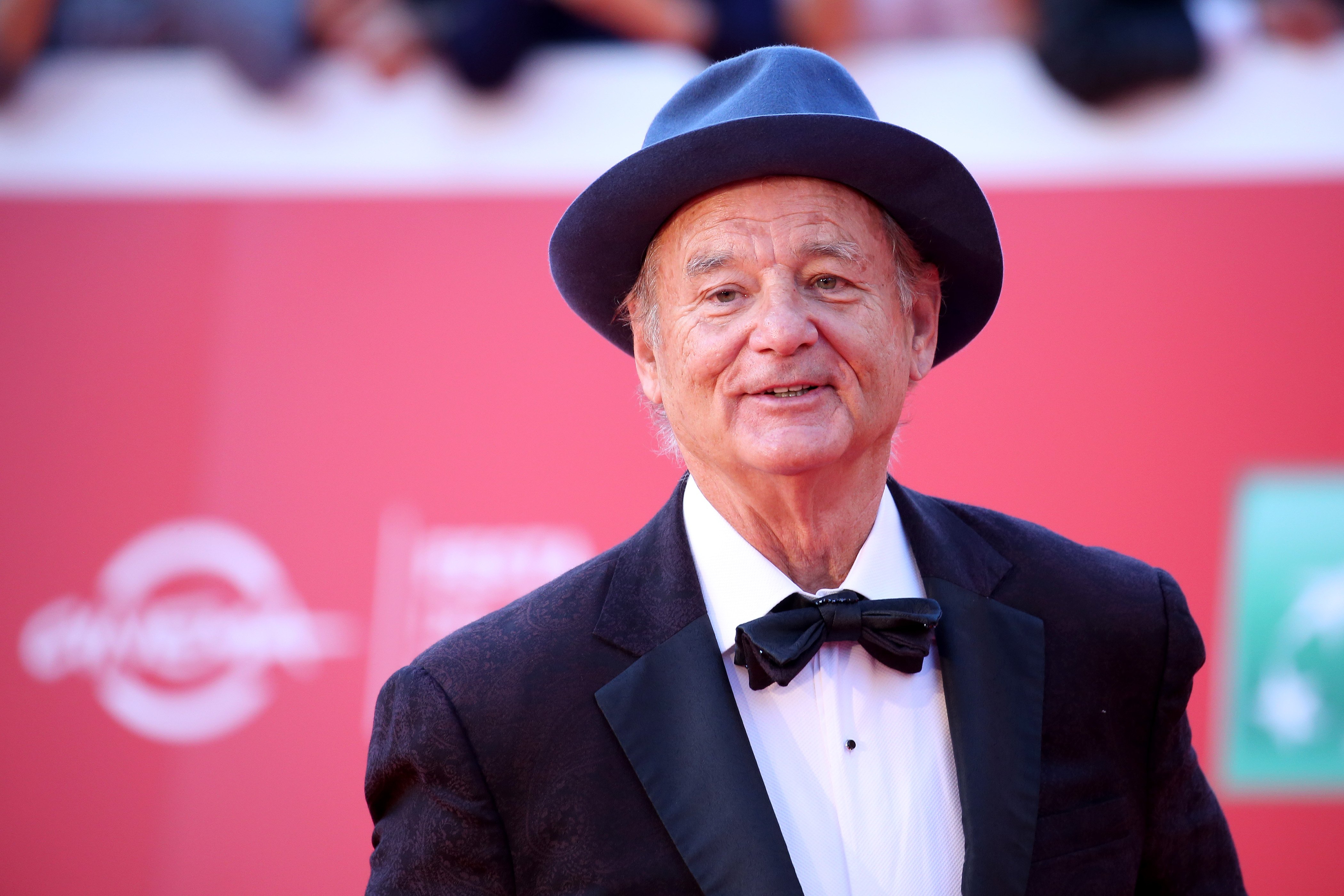 A few weeks before the big day, a number of Twitter users enjoyed what has become something of a popular online practice: Talking about their unique interactions with Murray. Ahead of the actor's 70th birthday, here are some of these fun stories, as shared on social media.
He can throwback energy drinks with the best of them
Filmmaker Edgar Wright, known for movies such as Scott Pilgrim vs. the World, shared a story about Murray from more than a decade ago. "At a crew wrap party for Fantastic Mr. Fox at the Palm Tree in Mile End, [actor] Jason Schwartzman introduced me to Murray in the car park," he began.
Wright continued. "Murray beckoned me over, said 'Wanna share half of this?' & then brought out of his coat…a 5 HOUR ENERGY DRINK. He opened it, drank half, watched me drink the other half, said 'That's good stuff' and then ran off into the night without another word."
A slip of the tongue leads to a friendly chat
Actor Graham Skipper chimed in. "In NYC circa 2007 I'm in a dive bar in the W Village, a place I go frequently. At about 2am, Bill Murray walks in. He is immediately swarmed by people. I try to buy him a drink but he's done with his jack & coke before I get the chance, and is out the door."
"I drunkenly follow him down the street," Skipper writes. "I intend to say, 'Mr. Murray, I couldn't live with myself if I didn't say something to you.' Instead, what came out was 'Mr. Murray! I couldn't let myself live!'"
Murray's response was swift and kind. "He stands and says 'well this sounds serious,'" continued Skipper's Twitter post. "We speak for about 5 min – he's very kind and supportive of me wanting to be a comedian & actor – then he gets in his car, blasts' lime in the coconut,' and drives into the night."
1 of Murray's favorite roles might surprise fans
Screenwriter and journalist Jenelle Riley joined the discussion. "My Bill Murray story: in an elevator with a Famous Director after the Oscars," she writes. "Murray gets in and FD starts falling all over himself to talk about all the great roles Bill has played. Bill is polite but kind of uncomfortable at the praise."
Riley continued, revealing how she participated in the conversation, to Murray's delight. "I say: 'Yeah those are all good but your best movie is still Zombieland.' Bill laughs and says: 'The role I was born to play!' FD is irritated Bill is paying attention to me, a nobody. FIN."