Billie Eilish Joins These Artists Who Don't Follow Anyone On Instagram
Singer Billie Eilish has unfollowed every account she previously followed on Instagram. These are the artists who did it first.
For many musicians, from Ariana Grande to Drake, social media is a way to connect with both your fans and fellow celebrities. But not everyone uses their platforms in the same way. Singer Billie Eilish recently went on an unfollowing spree, dropping her number down to zero. Here's a look at the artists who did so before her, and why they made that decision.
Billie Eilish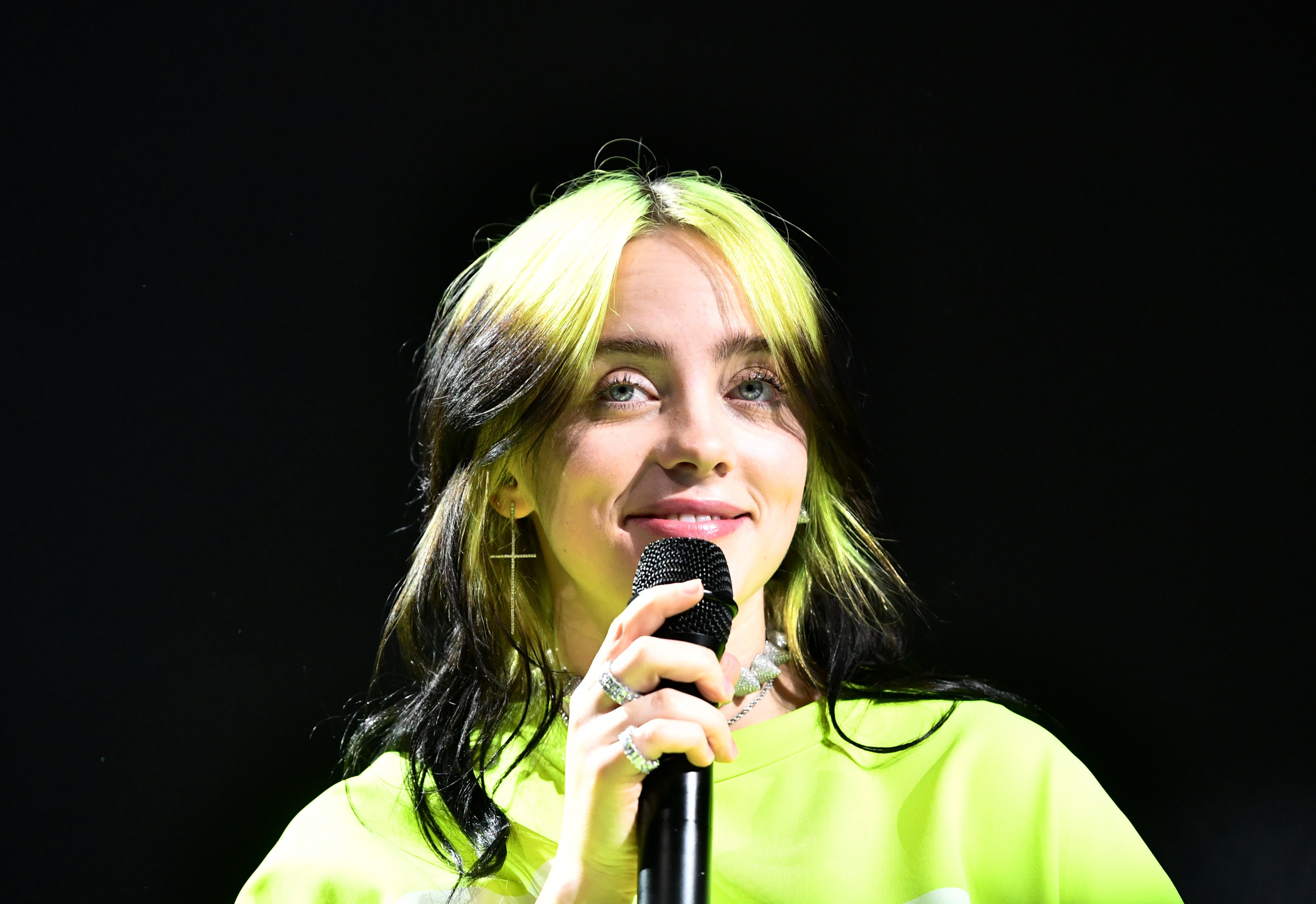 Eilish rose to prominence in the last few years. Her first album, When We All Fall Asleep, Where Do We Go?, went platinum. It also earned her several Grammys at the 2020 award show.
At just 18 years old, she's already made quite a name for herself, with over 64 million followers on Instagram. Though she previously posted mainly about her career, all her recent posts have been in support of the Black Lives Matter movement.
Up until June 23, 2020, Eilish followed other Instagram accounts. However, fans and outlets then noticed that she had unfollowed every single one of them.
This comes after she allegedly a post in her Instagram Story that read, "If I am following your abuser DM ME & I will unfollow them," according to a screenshot shared on Twitter. Just days before this, one of Eilish's favorite artists, Justin Bieber, was accused of sexual assault.
Taylor Swift
Years before Eilish, another musician, Taylor Swift, pulled this very move. The beloved pop star, who got her start in country music, also became famous as a teenager.
This was in the mid-'00s when social media's landscape was just forming (and Instagram didn't exist). Today, she's released seven hit albums and has more than 135 million followers on Instagram.
Swift, who has also begun to use her platform for good in recent years, realized a while back that not following anyone reduced some of the drama that comes with being in the public eye. "It was kind of my way of like not allowing my life to be controlled and monitored by social media," she told the hosts of the morning show Capital Breakfast in 2019, as transcribed by Perez Hilton.
Beyoncé
If there's one artist that infamously follows no one, it's Beyoncé. Unlike the others on this list, Queen Bey has long known how to leverage her fame without social media. After all, when she became famous as a member of Destiny's Child in the '90s, followed by her solo breakout in the early '00s, that kind of platform not only didn't exist, but it was a ways away.
Today, Beyoncé uses her platform (and 149 million+ Instagram followers) uniquely. She doesn't do interviews or talk to the press — instead, she makes announcements and surprise drops directly to her fans, from her Ivy Park collection to her latest single, "Black Parade." And while many have attempted to take this route, Bey is truly a pioneer in the space.
Adele
An artist doesn't have to be super popular or active on social media to chose not to follow anyone. Though she has over 37 million followers on Instagram, British singer Adele is the least-followed person on this list. However, she actually owes her fame in part to social media; her Myspace demo earned her her record deal in the U.K. back in 2006.
Regardless, Adele has never been a particularly active social media user. She shares images from her concerts, well-wishes to friends, and tributes to many of her other favorite artists, among other scattered posts. Her Instagram has rarely been the subject of media attention like the others on this list until her May 2020 birthday post (above), which sparked multiple articles about her weight loss.