Billie Eilish Breaks Down What 'Male Fantasy' Is About
Billie Eilish ends her sophomore album with the song "Male Fantasy." The lyrics touch on the male gaze and the conflicting feelings that accompany a breakup. It's a light, soft song, filled with emotion — the perfect way to end Happier Than Ever — and it's kept Eilish fans talking about its meaning since its debut. Here's what the singer has to say about the song.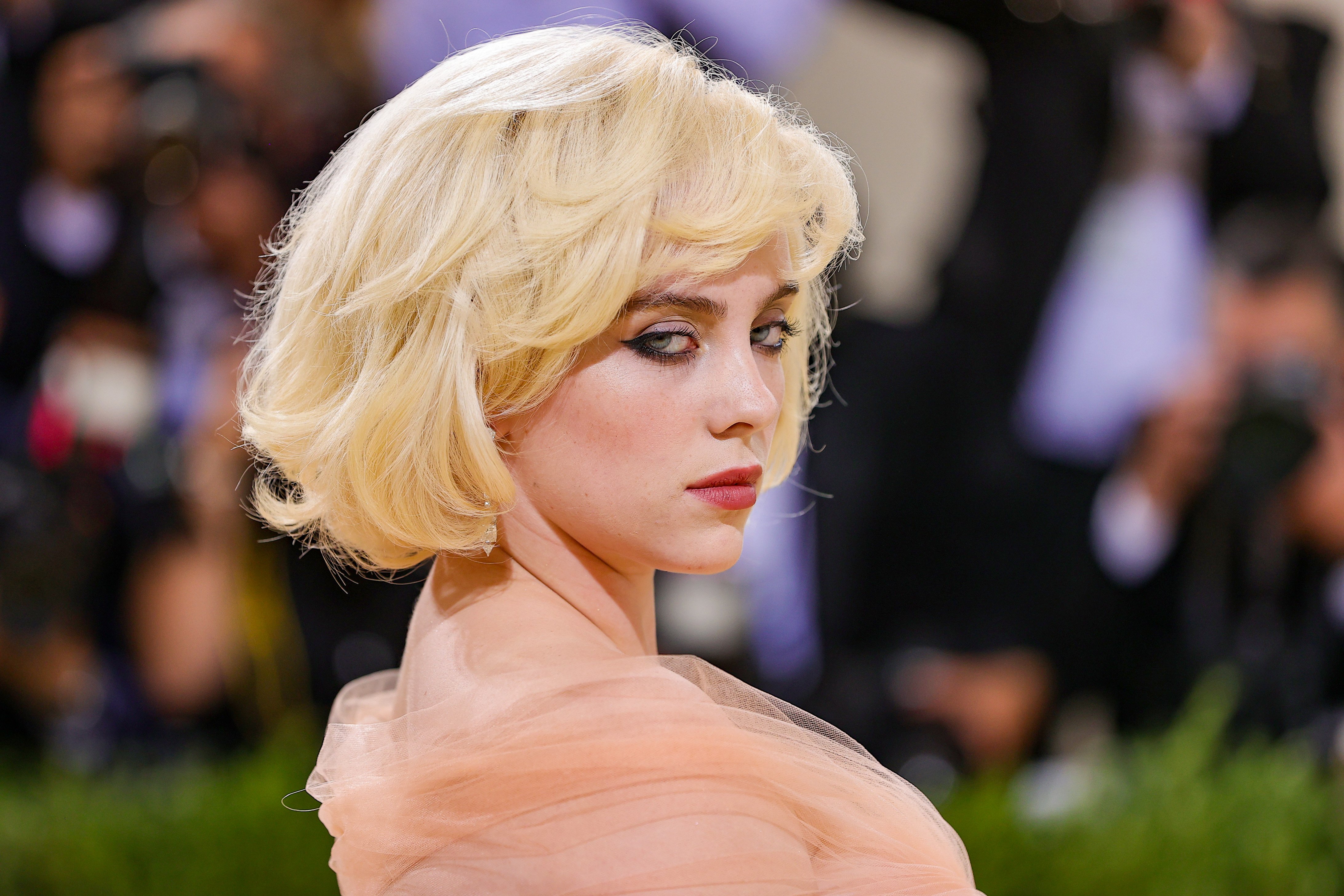 Billie Eilish wanted to write a song about 'how stupid and unrealistic porn is'
The first verse of "Male Fantasy" goes: "Home alone, tryin' not to eat, distract myself with pornography, I hate the way she looks at me. I can't stand the dialogue, she would never be that satisfied. It's a male fantasy. I'm goin' back to therapy."
The inspiration for the song came from Eilish's thoughts concerning pornography.
"The other day I was talking about how stupid and unrealistic porn is so much of the time," she said in an interview with Stormzy for Vice. "How unrealistic, misogynistic and totally ridiculous the world of porn is. I decided that it was actually a really good idea for a song to talk honestly about pornography because it's an uncomfortable thing to talk about. Pornography can make you feel violated and good at the same time and this conversation turned into the song. It was hard to write because we wanted it to be as revealing as possible."
'Male Fantasy' also pulls from Billie Eilish's own life
RELATED: Billie Eilish Explains the Line 'Things I Once Enjoyed Just Keep Me Employed Now' in 'Getting Older'
"Male Fantasy" is also a deeply personal song for the newly blond singer.
"It's difficult to be vulnerable and honest and open about my life right now," she said. "I find it much easier to write about my past and how I used to feel and to find a new perspective on something that happened to me, to take myself out of a situation. I don't usually write about what I'm going through in the moment because it's hard to process it. So this was also about saying how I felt. It was hard and satisfying and revealing and exposing and also incredibly cathartic too."
What fans are saying about 'Male Fantasy'
Under a YouTube video of Eilish performing "Male Fantasy" live, fans weigh in with their thoughts. 
"Unpopular opinion: This is one of the best songs on the album," wrote one fan. Though, the take might not be so unpopular after all, as the comment received 1.5K likes.
RELATED: Billie Eilish Talks Confidence and Body Image: 'I Have to Disassociate From the Ideas I Have of My Body'
Other fans appreciated the singer's commentary about pornography. 
"Wow, that first verse hits hard," commented one YouTube user. "I've honestly never heard anyone critique the misogyny in the porn industry in this way, and I never hear the topic brought up by big stars like her. As a young girl watching that sh*t, it affects you. This song is so heartbreaking; I truly hope she finds peace."
And other fans appreciate the parts of the song about a breakup, as well as the growth Eilish has exhibited as an artist. 
"This is by far one of the most mature songs she's ever written, the hard truth about toxic relationships and lost love," wrote one person. "No matter what you did to one another, some part of you still loves them. Beautiful performance and a great way to round off the album too!"