Billie Eilish Broke an Instagram Record with her New Blond Hair
Billie Eilish is used to being in the headlines. At just 19 years old, the "Ocean Eyes" singer has already won several Grammys and has an enormous following. On Instagram alone, she boasts a whopping 77.9 million followers. In addition to her music, Eilish also receives a fair amount of attention for her unique style. She made headlines after debuting a new hair color and went blond.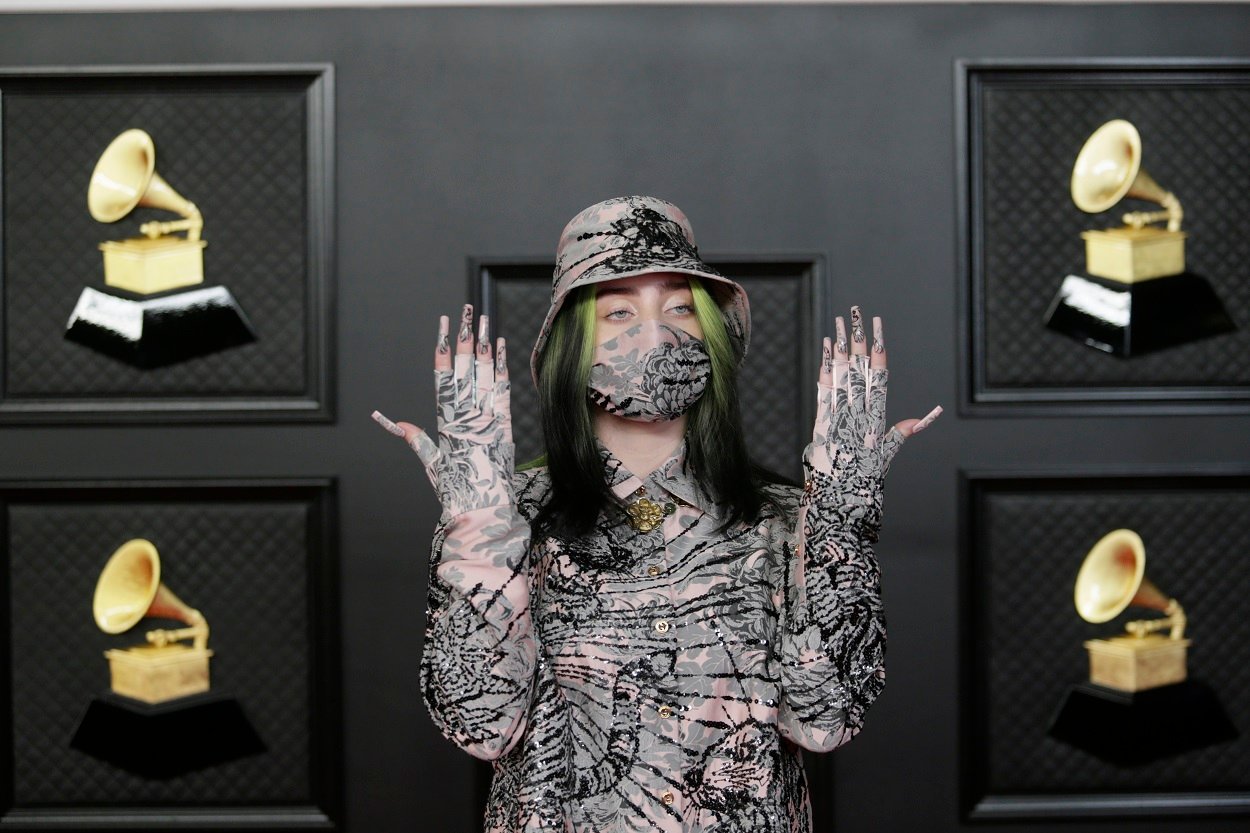 Eilish began teasing a new hair color hours before she finally made the reveal. "Can you guess what color?" she wrote on her Instagram story, leaving her fans in a frenzy. Almost instantly, fans began speculating about what hue the songwriter would be rocking next. Eilish is known for switching up her hair by dyeing it in atypical colors. For over a year, she has been sporting neon green roots that flow into black.
Billie Eilish debuts a new hair color
Before the green hair, the "bad guy" singer sported all sorts of colors. Fans of Eilish will recall that she has had silver, violet, black, and blue locks over the years. While some fans expected that Eilish would try out another unusual color, Eilish chose to go back to her roots. Those who have seen the singer's documentary will know that she was born with blond hair, so this isn't the first time that she's rocked hair of a yellow hue.
"Pinch me," Eilish captioned her Instagram post, which debuted her new hair color. The photo shows a close-up of the singer's face and shows her looking out into the distance. Fans enamored with Eilish's new look quickly began to show their support. At the time of this article, Eilish's photo has over 12.3 million likes and over 228,000 comments.
The songwriter broke records by going blond
The Instagram post immediately received extremely high engagement. By comparison, the photo that Eilish posted showing off the two Grammys she won on March 14, 2021, currently has 10.3 million likes and just over 63,800 comments. However, the photo showing off Eilish's new blond hair managed to surpass 1 million likes in just 6 minutes.
RELATED: Does Grammy Winner, Billie Eilish Regret Being Homeschooled?
The engagement on Eillish's latest Instagram post is nothing short of record-breaking, even with her enormous following. Eilish's picture is the fastest post in history to achieve 1 million likes. Another wildly popular singer previously held the record. Back in 2018, Elle reported that Selena Gomez broke the record with her 26th birthday photo. The "Boyfriend" singer managed to reach 1 million likes in under 13 minutes.
How long will Eilish stay blonde?
It's pretty impressive that Eilish was able to break the record by getting 1 million likes in less than half the time. It seems that Eilish's fans are very invested in her hair color. It'll be interesting to see how long Eilish plans on rocking her new blond locks. We suppose only time will tell.