Billie Eilish vs. Brother Finneas; What's the Age Gap Between the Siblings?
Billie Eilish fans know all too well how close she is with her older brother, Finneas. But what is the age difference between the famous siblings?
It's no secret that Billie Eilish has a close relationship with her older brother, Finneas. In an age where nearly all top artists debut with the huge music label machine behind them, the siblings have managed to find success on their own terms. Back in 2016, the pair released Eilish's breakout single, "Ocean Eyes" which they recorded in their bedrooms, and their success has exploded.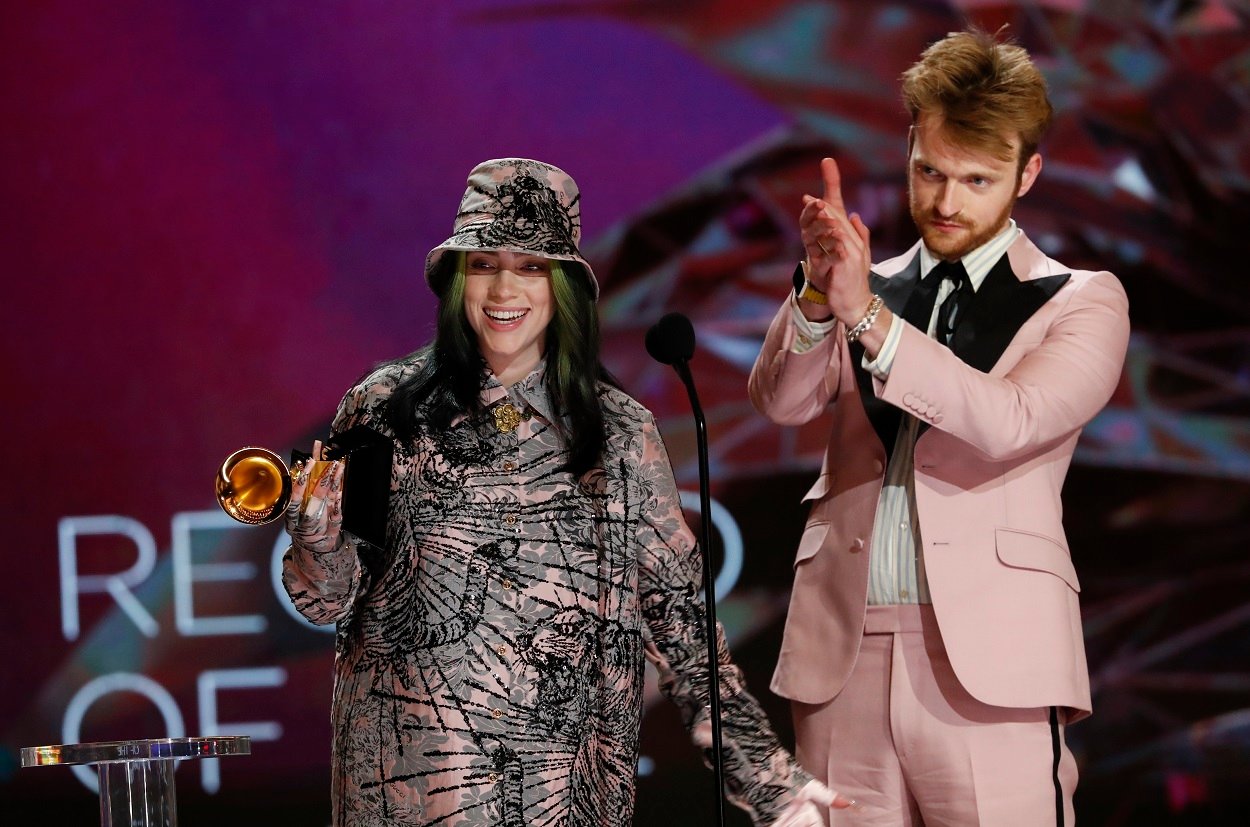 Since 2013, Finneas has become Eilish's main musical collaborator. The pair have written songs together, performed together, and produced Grammy award-winning music. Funnily enough, the "bury a friend" singer has revealed that she and her brother never actually make the conscious decision to be co-writers, rather it was something that happened organically.
Billie Eilish on the decision to collaborate with her brother
"We put that out and then somehow it got huge, and then things got super weird and very surreal," Eilish shared with Variety back in 2019. "And then we started writing together — it wasn't like a definitive decision, but we just started doing it. I think the first one was either 'Hostage' or 'Bellyache."
What is the age difference between Eilish and Finneas?
While the siblings may not have set out to make music together, it's not surprising that collaboration has served them well. As they were both homeschooled growing up, they spent quite a bit of time together. Had they gone to a traditional school, the age gap between them likely would've kept them apart for most of the day. As Eilish was born on December 18, 2001 and Finneas was born on July 30, 1997 there is nearly 4.5 years between the pair and they likely never would've been in the same school for any length of time. However, the flexible scheduling that homeschool provided allowed them both to discover their passion for music and bond over it.
The siblings worked on new songs during lockdown
After recording Eilish's debut album, When We All Fall Asleep, Where Do We Go? in the family home that they grew up in, the siblings have continued to collaborate with one another. When the COVID-19 pandemic stalled Eilish's world tour, she used the time to work on more music with her brother while they were quarantined. The pair had jam sessions in Finneas' basement and worked on songs for Eilish's sophomore album surrounded by takeout food and their pets.
The latest single that the talented siblings have released is entitled "Your Power." The sobering tune talks about power dynamics in relationships and how some people choose to abuse said power. Though the single has been out less than a month, at the time of this article, it has already garnered over 61 million plays on YouTube alone. Clearly, the collaboration is proving to be successful for the siblings. We're sure their fans are looking forward to seeing what they create next.