Billie Eilish Bursts Out Laughing After Being Asked Out Over Instagram Live
In the past few years, Billie Eilish has been slowly climbing her way to the top of the music industry. She started out as a teenager getting some recognition for her songs before becoming one of the most popular young singers around today.
With Eilish's undeniable popularity, it comes as no surprise that she has attracted many admirers. She recently got unexpectedly asked out by a fellow celebrity on Instagram Live. However, it doesn't seem like the two of them will develop a love story anytime soon.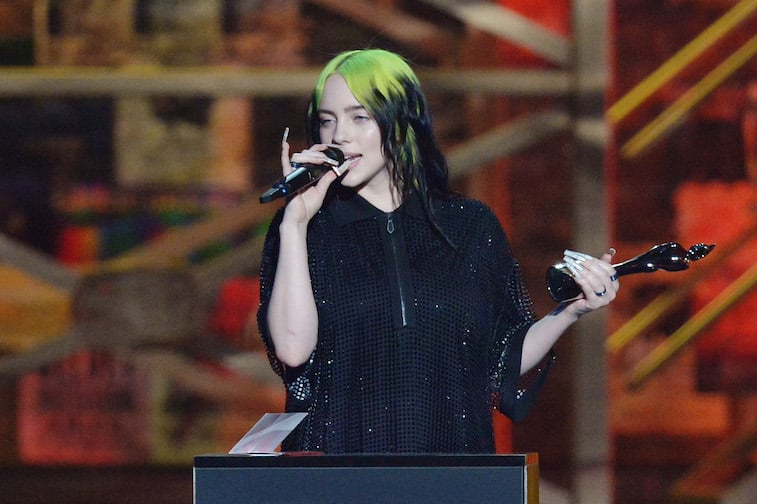 Billie Eilish was asked out by Lil Pump on Instagram Live
Last week, Eilish decided to host a live stream on Instagram for fans when rapper Lil Pump showed up in her comment section. While Eilish was performing music on her piano, Lil Pump started sending her messages requesting dates with the singer.
"Lemme take u on a date," Lil Pump wrote. His other comments included "Your [sic] the love of my life" and "Plz lemme wife you."
Eilish soon burst into laughter and told her fans, "I can't even tell you what I'm laughing at." However, it seemed that Eilish did not accept Lil Pump's love confession. At some point, she simply said, "No, thanks."
Has Billie Eilish ever had a boyfriend before?
Since Eilish is only 18 years old, some fans might be wondering whether she has any experience in the love department. She has not dated anyone publicly, but the singer did reveal in an interview last year that she has been in love twice.
When talking about being a fan of the musician Eloise, Eilish said that she "makes music that sounds like the way that falling in love feels… It feels like the good parts of falling in love, her music… There's another part to falling in love that is very scary and like, horrifying."
Eilish has not gone into details about the relationships she had, but she shared in another interview in November 2019 that she did have a boyfriend in 2018. However, it does not look like she has anybody special at the moment.
"I still am on good terms with everybody [that I dated]," she said. "I have so much love for the person that I was with then [in 2018], but I am single… For the first time in my life I don't feel the need to be with anyone. For the first time in my life. I don't have my eyes on anyone, I'm not in the mood, I don't have the stamina for [a relationship] right now. And I'm totally fine with that."
Billie Eilish once shared the story of her worst date
It seems that Eilish's dating experience goes back several years. She once revealed that when she was 13 years old, she went on a rather interesting first date, but it was not exactly romantic or fairytale-like.
Eilish shared that she had this date on the day before Valentine's Day. She went to a movie with a rude boy who kissed her and then said: "That was not as magical as I thought it was going to be."
To make matters worse, the boy left Eilish stranded at the theater afterward.
"He was super rich, and his butler – literally, his butler – was there the entire time, but in a different movie theater," Eilish recalled, adding that the butler took her date home only to leave her behind.
Like any teenager would, Eilish simply "went home and cried."
However, given the fact that Eilish is now an international pop sensation, there is no doubt that she has moved on from this bad experience. For now, Eilish seems to be making the most of her career and enjoying her single status.