Billie Eilish Gets Candid About Depression 'I Genuinely Didn't Think I'd Make It to 17'
Age ain't nothing but a number for Grammy-nominated singer, Billie Eilish. 2019 was a truly incredible year for the 18-year-old. She released her debut album, When We All Fall Asleep, Where Do We Go? and earned a whopping six Grammy nominations for it, including one for Album of The Year. The singer also landed a $25 million documentary deal with Apple+, earned a number one single with her song "Bad Guy," and became a part of mainstream culture. Most impressive about this never-ending list of accomplishments is that Eilish achieved them all before she reached the legal age of adulthood.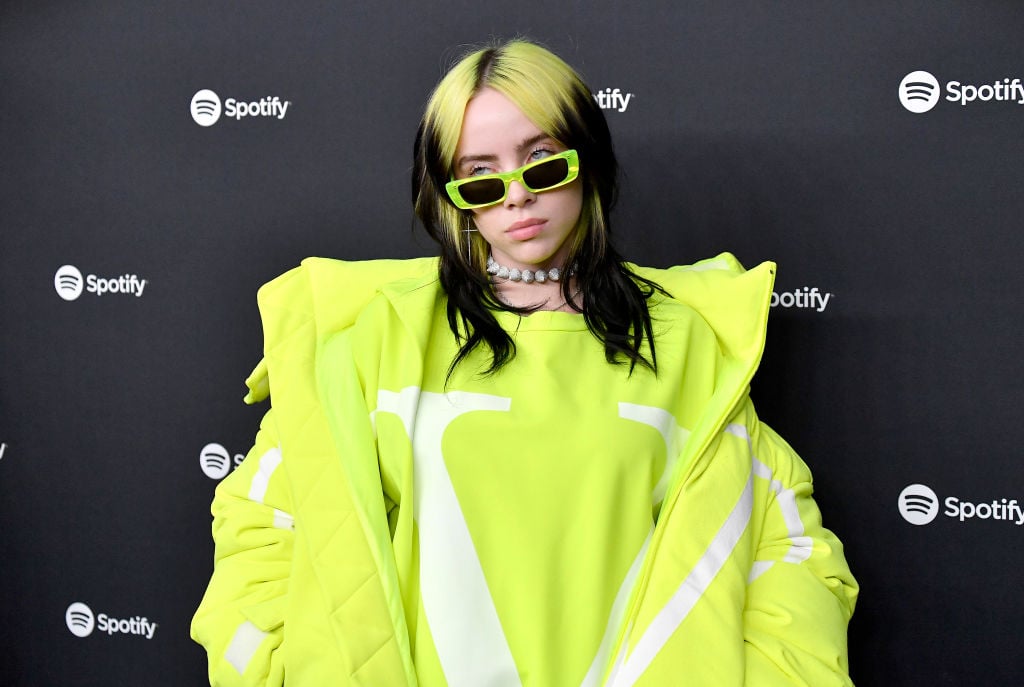 In the age of social media, success in the industry often translates into a huge platform through which artists can express themselves and share their messages. This is certainly the case for Eilish. The "bury a friend" singer boasts a whopping 49.8 followers on Instagram alone. But, Eilish's popularity seems to only increase which each passing day. She continues to showcase her talents in new and unique ways. A good example of this would be her latest music video for her song "everything i ever wanted," which the young singer directed herself.
Billie Eilish battled depression at a young age
But, despite the many successes that Eilish has achieved at a young age, the road to superstardom has been far from an easy one for Eilish. In a recent interview with Gayle King for The Gayle King Grammy Special, Eilish admitted that she struggled with serious depression back in 2018. She confessed that she was so depressed that she didn't even think she would make it to her next birthday. "I was so unhappy last year. I was so unhappy, and I was so, like, joyless. I don't want to be too dark, but I genuinely didn't think I'd make it to 17," the "all the good girls go to hell" singer confessed.
The everything i ever wanted artist considered suicide
Things got so bad that Eilish actually considered taking her own life. She recalled a memory of traveling to Germany and crying because she felt like there were no alternatives to the devastating decison "I think about this one time I was in Berlin and I was alone in my hotel, and I remember there was a window right there. I remember crying because I was thinking about how…the way that I was going to die was, I was going to do it," the 18-year-old singer revealed to King.
Eilish offers messages of hope to her fans
Fortunately, Eilish is now in a better place. Her mental health is stronger than it has been in the past and she considers it the most important thing in her life right now. Furthermore, Eilish has been able to use her past trauma and painful experiences to connect with fans who are around her age. "I just grab [my fans] by the shoulders and I'm like, 'Please take care of yourself and be good to yourself and be nice to yourself. Don't take that extra step and hurt yourself further,'" Eilish explained. We're glad to hear that the singer is doing better and using her platform to draw attention to such an important issue. The more people talk about mental health issues, the less stigma there will be around the topic. Eilish has a bright career ahead of her and it's great that she'll be around to see many more successes.