Billie Eilish Will Perform 'Happier Than Ever' Album 'Front to Back' in Disney+ Concert Film
Billie Eilish's Disney+ concert film, 'Happier Than Ever: A Love Letter to Los Angeles,' will include every song from Eilish's second album.
It's a huge year for Billie Eilish. The pop star released her second album, Happier Than Ever, on July 30, which immediately saw major success. In honor of the album, on Sept. 3, she'll make her Disney+ debut in a concert film called Happer Than Ever: A Love Letter to Los Angeles. Finally, in February, she'll embark on a world tour for the album.
One week ahead of Eilish's Disney+ concert, she shared a full trailer. Here's what fans can expect from the "experience," as the "Bad Guy" singer called it.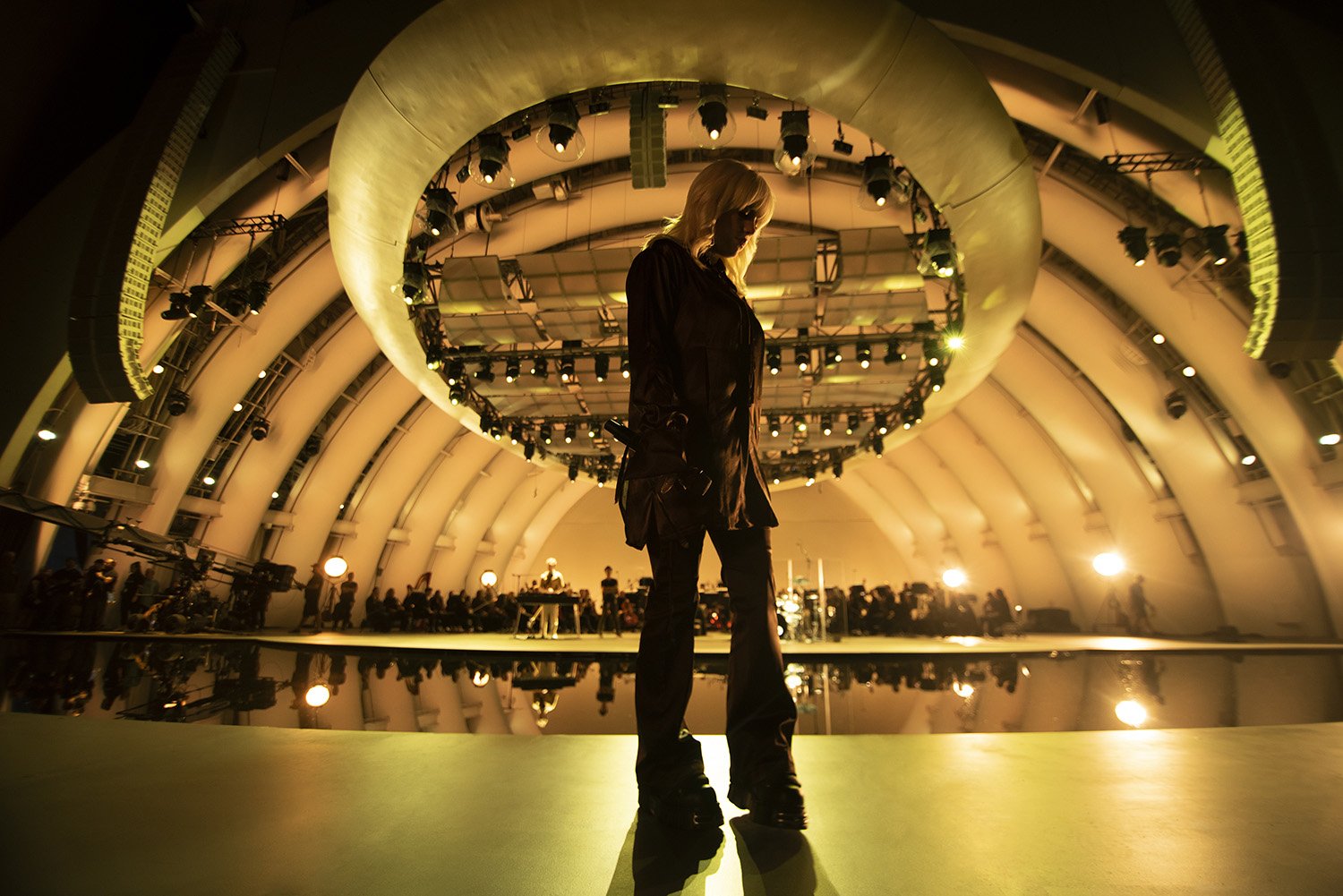 Billie Eilish released her 'Happier Than Ever' album on July 30
Eilish debuted her highly-anticipated second album at the end of July. Before Happier Than Ever's release, she dropped several singles from the album, including "Your Power," "NDA," "Therefore I Am," and more. She also teased a "new era" leading up to the release with a drastically different hairstyle and some differences in her musical style.
Happier Than Ever debuted at the top of the Billboard 200 chart, according to Pitchfork. The album sold 238,000 units by Aug. 9 and has remained at the top of the chart for three weeks. Overall, the album has been positively received by thousands of fans and critics.
During a recent interview with Jimmy Fallon on The Tonight Show, Eilish said she is "unbelievably over the moon" about the positive responses.
Billie Eilish's Disney+ concert film will include every 'Happier Than Ever' song
On Aug. 24, Eilish unveiled the Happier Than Ever: A Love Letter to Los Angeles trailer, as seen above. In the video, she said she "definitely [has] fantasies about LA…a whole different world interwoven with my world." As far as the Disney+ concert's location, Eilish said The Hollywood Bowl venue is "timeless."
Those who have loved every second of Eilish's new album are in luck; she'll perform all 16 songs in the same order as the record.
"I've never done anything like this," Eilish added. "It's a concert film, but it's also a story at the same time. This kind of beautiful version of Old Hollywood."
Speaking to Fallon, Eilish shared some behind-the-scenes details about the Disney+ concert. Under the direction of Robert Rodriguez, Eilish filmed the experience "in the middle of the night" in an empty venue over the course of four nights.
"It was crazy," she said.
The singer will embark on another world tour in September
On Feb. 3, Eilish will head out for another world tour, starting in New Orleans. She'll tour around the U.S. and Canada until April. From June to July 2022, she'll travel around the U.K., Ireland, Germany, Belgium, and Switzerland. Many of her U.S. tour dates have already sold out completely.
"I've had, like, six dreams this week about shows," Eilish told Fallon. "Dead serious. It's been so long. It's gonna have been two years, and that's crazy to me. I can't wait."
When asked which song she's most excited to perform, Eilish knew the answer immediately: "For sure, 'Happier Than Ever.'"
Happier Than Ever: A Love Letter to Los Angeles launches on Sept. 3 on Disney+. Eilish's album, Happier Than Ever, is available everywhere now.