Billie Eilish Says She Doesn't 'Think of [H]erself as a Singer'
Article Highlights:
Billie Eilish has always thought of singing as a hobby
How the "Ocean Eyes" singer fell into fame
Maggie Baird on the class she taught that introduced her daughter to songwriting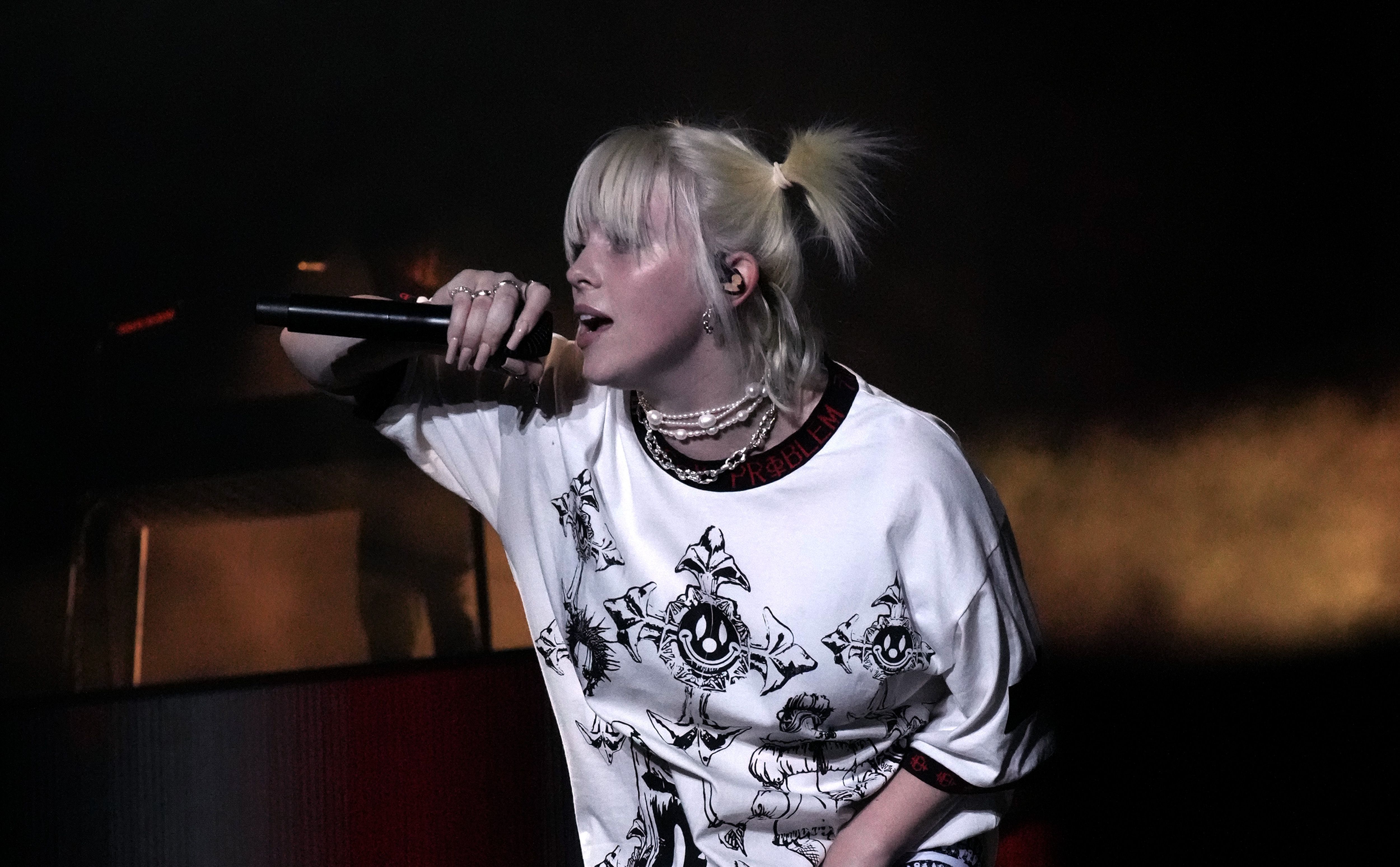 Billie Eilish has been singing for the majority of her life. She loves singing, and always has, but she's hesitant to call herself a singer. Even today, with two successful albums under her belt. Here's why the "Male Fantasy" singer shies away from the obvious title.
Billie Eilish might have imposter syndrome
Eilish said in a Sept. interview with Vice that she used to sing so much as a child that it would annoy her parents.
"I loved singing, too," she said. "Since I was a little kid I was singing all day. My parents were like, 'Shuutttt uppppp!'"
But even though Eilish has been singing for most of her life, she doesn't call herself a singer.
"Still to this day I don't really think of myself as a singer," she said. "I don't know why. Maybe it's impostor syndrome? When I was a kid my favourite thing to do was sing, but I'd never have told you that. I thought of all the other kids who were singing as singers, but never myself. I was just like, I like to sing! It's not like a thing. It's just something I love to do."
Billie Eilish never intended to be a famous singer
RELATED: The Unconventional Editing Choice Billie Eilish Made in 'Happier Than Ever'
Eilish and her brother/collaborator, Finneas, learned about songwriting from their mother. It was something they did for fun as kids. The "Bad Guy" singer said she had no intention to make a career out of it.
"My mom wrote songs, and she taught me and my brother to write songs, and we'd write by ourselves, and then one day we just started writing songs together," she said. "That was when I was 13, and that's when we did 'Ocean Eyes.' We put it on SoundCloud. I wasn't trying to be an artist. It was a fun thing me and my brother did, and it just grew and grew and grew… And then I began, more and more, to feel more like me. I feel more like myself now than I ever did before. I never thought anyone would give two shits."
Maggie Baird on teaching her kids how to write songs
RELATED: Why Billie Eilish's Voice Sounds Different in 'Happier Than Ever'
Eilish's mother, actor and songwriter Maggie Baird, taught young Eilish and Finneas how to write songs in a class she taught.
"I always say it was actually the Beatles who taught them to write songs," Baird told Variety. "Because the class was for kids, I had to simplify it: 'Here's 'I Want to Hold Your Hand,' let's give these pieces of the song a name.' The class was just an hour a week for 10 weeks or so — but Finneas was like [mimes a 'Eureka!' moment], and in a few months he formed a band. All I had to teach him was the basics, and he immediately got it — and the same with Billie."
And the rest is history.