Billie Eilish Said She Dyed Her Hair Blond Because She 'Wasn't Depressed' Anymore
Billie Eilish became a celebrity fast. And she was young when it happened. At 15 years old, Eilish wasn't prepared for everything that came along with fame, and she became depressed. In a July interview with the Los Angeles Times, the "Ocean Eyes" singer said she tended to change her hair color when she "was more unstable."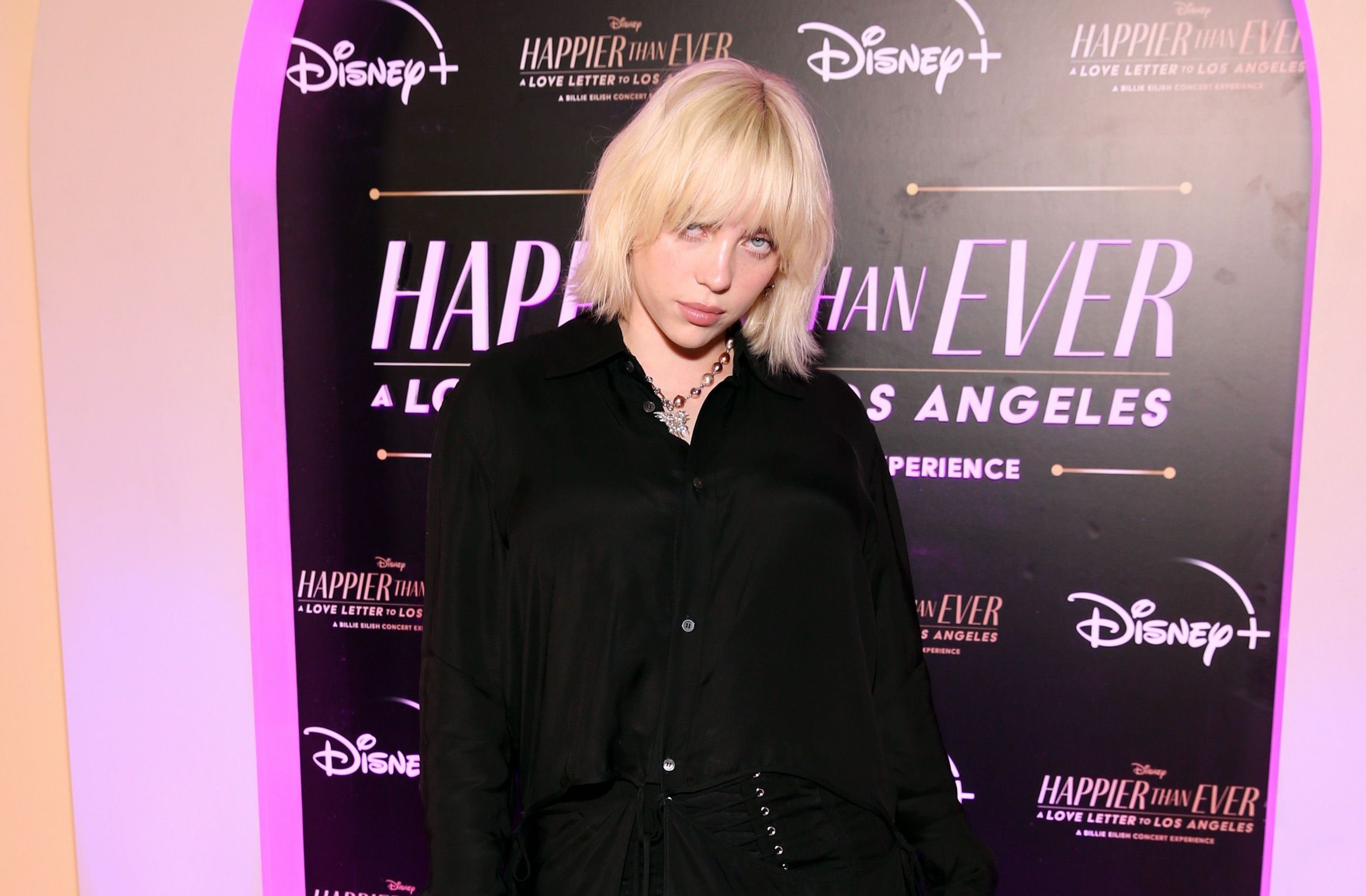 When Billie Eilish quickly rose to fame, she grew sick and depressed
"I hated going outside," she told the LA Times, "I hated going to events. I hated being recognized. I hated the internet having a bunch of eyes on me. I just wanted to be doing teenager s—."
When Eilish was just 16, she went on tour for "When We All Fall Asleep, Where Do We Go?" With her new, extremely demanding schedule, she got sick a lot. During that time, the singer frequently came down with laryngitis and fevers. She was also depressed, adjusting to her new way of being perceived. Eilish was lonely. She was almost exclusively surrounded by adults — her biggest instances of being around people her age were her shows. And her audience felt so far away.
Billie Eilish is feeling better
RELATED: Billie Eilish Talks Confidence and Body Image: 'I Have to Disassociate From the Ideas I Have of My Body'
Since then, Eilish has adjusted to her new reality. She even released a (very successful) sophomore album, Happier Than Ever. How'd she get to this point? "Honestly, it took growing up a little bit. Literally, physically growing up — like the actual chemicals in my brain shifting."
Additionally, taking it easy during the COVID-19 pandemic has allowed Eilish to "do the self-reflection I've never had the time for." She finally had the opportunity to think about how her life's changed since she was 15 "and how it affected me — how I actually feel about it all instead of just doing it."
Why the 'Getting Older' singer dyed her hair blond
Eilish fans have watched her hair change through the years. She told the LA Times she never intended to "be the person with dyed hair but somehow became exactly that." She's tried on gray, violet, and teal, but her most famous color is unequivocally green. The style became so distinguishable that Eilish couldn't leave the house without immediately being recognized. Now, of course, she's blond and can "f—ing let outdoors or at the gas station."
RELATED: Billie Eilish on Her 'Complicated' Relationship With Her Fans
"I wanted something that was more natural, and also, I wasn't depressed," she said of her new color. "I felt the need to change it all the time when I was more unstable."
The "Bady Guy" singer landed on blond before she settled on the overall look she wanted to portray for her second album. She nailed down the vibe one rainy night at home. She lit some candles, put on a fire, laid down on her couch, and put on some Julie London.
"I thought: 'This is what I think I want my album to feel like: Julie London,'" she said. "Not the songs, but the feeling — longing, kind of dreamy and curious."
Which just so happened to go perfectly with a blond head of hair.