Billie Eilish's Favorite Food is a Staple Side Dish
There are plenty of foods that keep this artist going while performing and on tour. We're not just talking about the lollipop she brought to the Grammy Awards. What are some of Eilish's favorite foods? Here's what we know about the artist behind "Bad Guy," and her dietary preferences. 
1 of Billie Eilish's favorite foods is mashed potatoes 
When she's not touring the world, working on an album with her brother Finneas, or posting on social media, fans can find Billie Eilish advocating for social justice and the environment. She even chooses a plant-based diet and talks about some of her favorite foods with fans.
According to The Things, mashed potatoes have been one of Billie Eilish's favorite foods, even when she was a young child. Presumably, she doesn't have time to cook much for herself, especially with her recent partnership with the upcoming James Bond movie. She released the song "No Time To Die" ahead of the film's release.
RELATED: When is Billie Eilish's Birthday? Here's How this Grammy-Nominated Artist is Celebrating this December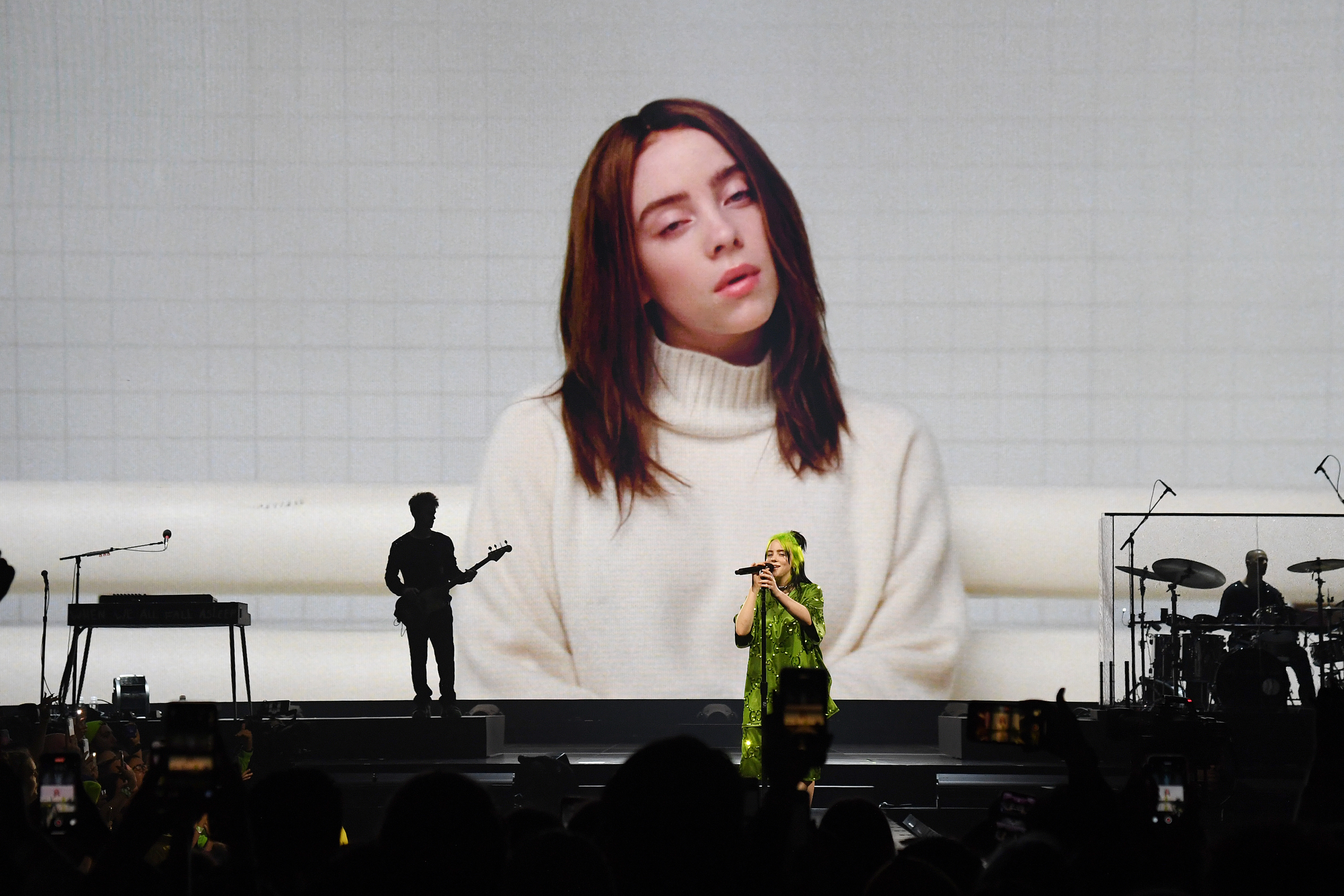 Billie Eilish switched from being vegetarian to being vegan
Aside from advocating for the environment with her tours and music videos, Eilish has been a vegan since 2014, after switching from a vegetarian diet. That means Eilish abstains from eating meat and dairy products. During one interview, she explained this lifestyle choice was a little challenging at first, especially as a touring artist. 
"The first tours we did I used to lose weight because I never got to eat and it was not my choice like it was just we couldn't eat anything almost ever, especially in Europe," Billie Eilish told Variety.
"But now we kinda gain weight when we're on tour because we have so many people and their whole job is to get us food and make sure we're fed and happy…," she continued. "It's a really good time to be vegan in life because there's a lot of places."
RELATED: Some Billie Eilish Fans Are Wondering Whether or Not the 'Bad Guy' Artist Will Attend College
Billie Eilish shared a few of her favorite candies
Prior to Halloween, Radio.com sat down with the "Bury a Friend" artist to see what some of her favorite candies are. She mentioned chocolates like Reese's Peanut Butter Cups, Twix, and Kit Kats, though they no longer fit into her vegan diet.
But she can still enjoy a lollipop, which she did munch on while at the Grammy Awards. 
Fans can learn more about this performer from her social media platforms. Music by Billie Eilish — including her album When We All Fall Asleep, Where Do We Go — is available on music platforms like Spotify, Apple Music, and Tidal. 
RELATED: A Few Billie Eilish's Songs Made It to the '13 Reasons Why' Soundtracks