Billie Eilish, Like Most Teenagers, Is Unsure About Her Future
Billie Eilish certainly seems to have a bright future. At just 18, she's already won multiple Grammy Awards. Furthermore, her award-winning album, When We All Fall Asleep, Where Do We Go, led to a massive tour (which is currently on hold) and gained her a ridiculously large fan base who support her every move.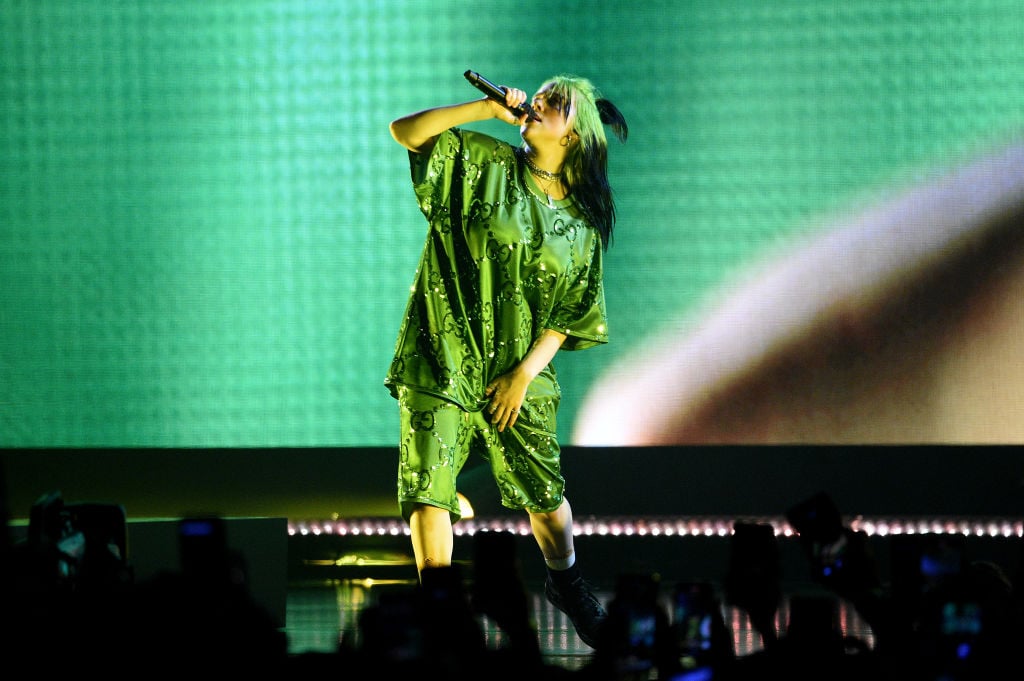 Billie Eilish has accomplished a ton at a very young age
Eilish certainly has an atypical life and her career seems to be just getting started. Recently, the 18-year-old grew her net worth by $25 million thanks to an Apple+ documentary deal. It's clear that Eilish currently has the world's attention. But, how does she envision her life going in the coming years once the world reverts to some semblance of normalcy? In a recent interview with British Vogue, Eilish was asked to picture her future. Famous or not, her response wasn't too off from a typical teenager.
The 'Ocean Eyes' gets candid about her future
The "bury a friend" singer shared that she has faith that her future will be bright. However, she tries not to put too much focus on her future, because she doesn't want to inadvertently self-sabotage herself. "I don't want to get my hopes up. And I also don't want to think about it sucking, so hopefully it's good. I'm just hopeful, and I'm going to try to live in the moment and not worry about what the future holds. But not so much that I ruin my life because of it," Eilish shared.
Eilish was sure to stress that she's far from apathetic about her future. She just doesn't want to obsess over it and get herself too worked up about it. "I'm obviously always thinking about my actions and how they're affecting the world and people, so I'm never going just be like, 'Oh fu*k it, I don't care about my future.' I really care about my future, I just don't want to get stuck in thinking about it all the time, you know. Because I do think about it way too much," the singer added.
Eilish wants to live in the moment
Eilish also added that she's committed to living in the moment and taking things day by day. "I'm better off just staying in the moment and being in what I'm in. I'm in the prime time of my life right now, you know, I don't want to be missing out. Even though as much as I'm living in the moment right now, in years [to come I'll] wish I could go back to that time in my life. Which is crazy that I'm in the time that I would want to go back to. Obviously not this specific time, but a couple of months ago, you know. So yeah, I'm trying to live currently," she concluded.
Eilish's approach to the future definitely seems to be a healthy one, particularly in such a strange time in history. Many artists (and teenagers) often get so bogged down by the future that they forget to enjoy the here and now. It's great that the "Ocean Eyes" singer is committed to living in the moment while still being open to whatever the future holds.