Billie Eilish's 'Happier Than Ever' Already Broke an Album Record Before Its Release
Billie Eilish's 'Happier Than Ever' isn't released yet, but it's already broken an Apple Music record. Here's what she said about it.
Billie Eilish might just be on a roll with breaking records. For the second time, the "Bad Guy" singer has broken an Apple Music record, this time with her new album Happier Than Ever — which isn't even released yet. Here's more on Happier Than Ever's preliminary success and Eilish's hopes for the upcoming album.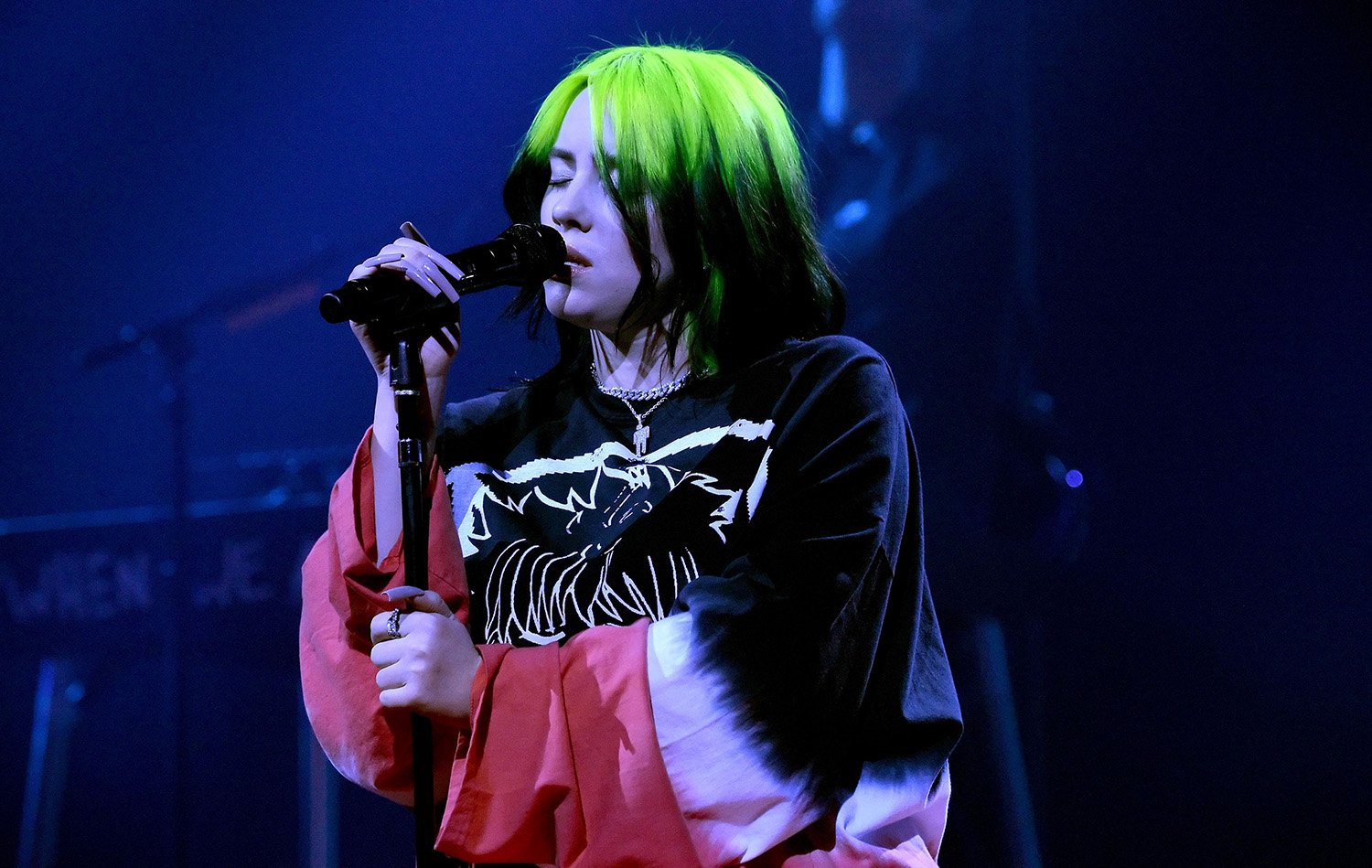 Billie Eilish's debut album broke the Apple Music pre-save record in 2019
Eilish caught the attention of millions of people when she was just 13 years old, practically overnight. As the story of her "accidental" fame goes, the young artist wrote a song with her older brother, Grammy Award-winning producer Finneass O'Connell, at the request of her dance teacher. She and O'Connell recorded the song "Ocean Eyes," which was meant to be used in a choreographed dance, and posted it to SoundCloud, where it went viral overnight.
From there, Eilish's fame skyrocketed. She and O'Connell released more music, including an EP called Don't Smile at Me and a collaboration single with Khalid called "Lovely." By the time she reached 17 years old in 2019, she already had a massive fan base supporting her debut album, When We All Fall Asleep, Where Do We Go?.
Before the album's release, When We All Fall Asleep broke Apple Music's record for the most pre-adds worldwide. Specifically, more than 800,000 people expressed interest in the album ahead of time by adding it to their Apple Music libraries to automatically download the day of its release, according to Music Business World (MBW).
In an interview with MBW, Apple Music head Oliver Schusser said the broken record was a sign of high user engagement for Eilish.
"Pre-adds are great early indicators of engagement around an artist and the intention of the fans. To actively pre-add an album, much like the pre-order we invented with iTunes, means that the fan is excited about the content and wants to be among the first to enjoy it the moment it's available," Schusser said. "That kind of engagement is very valuable to an artist and to us."
Billie Eilish broke the same Apple Music record with 'Happier Than Ever'
Now, two years later, history has repeated itself. Eilish once again broke the Apple Music record, as Apple Music 1's Zane Lowe revealed. More than 1.028 million users pre-added Happier Than Ever, making it the most pre-saved album in Apple Music history. Canadian singer The Weeknd took the record from Eilish in 2020 with his album After Hours, but she's taken it back.
"That's nuts. Wow, that's nuts," Eilish said of the broken record. "I hope it doesn't disappoint."
Eilish went on to tell Lowe she worried fans would think she's not around since she hadn't been performing. However, the pre-adds have become a testament to the knowledge that Eilish is still here.
"The hard thing is that we haven't done shows. I haven't had a way to prove to them that I'm still theirs," she said. "And I think that's tough. I think that it's made them go crazy. And I totally understand it…I feel the same."
She also broke an Instagram record this year — twice
Apple Music isn't the only place Eilish broke a record in 2021. Back in March, the "Bury a Friend" singer broke an Instagram record by debuting her blond hair, as the post reached over 1 million likes in just six minutes. Later, in May, she broke that same record with a post of her Vogue cover shoot.
Eilish revealed at the time that the Instagram records felt "scary" because it showed more people cared what she posted than ever before.
"I think it more just makes me never want to post again," she told Stephen Colbert. "I feel like I wanted to post more when less people cared, and now that more people care, it's scary to me."
Billie Eilish's Happier Than Ever arrives on July 30, 2021.