Billie Eilish's Height May Surprise You; How Tall Is The Singer?
Billie Eilish is only 19, but her career is constantly reaching new heights. How tall is the talented artist?
It would be fair to say that Billie Eilish is one of the most famous teenagers on the planet. At just 19 years old, the "Your Power" artist has accomplished more than most musicians have even at the height of their careers. Eilish has multiple Grammy awards, a massive fan base, and had made a name for herself in the entertainment industry as well as in mainstream society.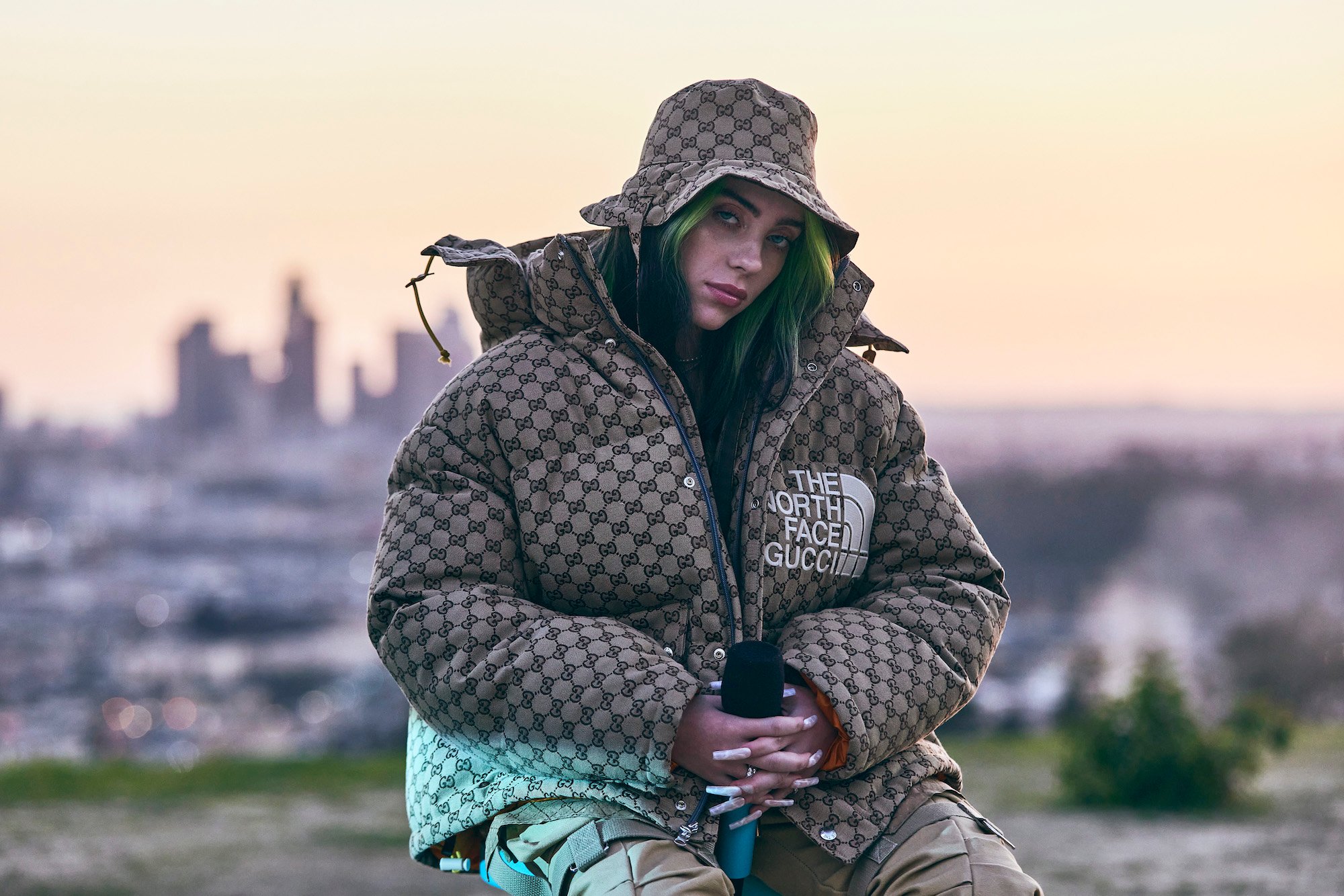 Eilish was only 13 years old when her song "Ocean Eyes" achieved viral success. The breathy, love song displayed the singer's vocal talents and showed off her maturity. The song earned Eilish her first true wave of fans and every year her influence seems to expand. To date, the talented songwriter boasts a staggering 83.7 million followers on Instagram alone and that number is sure to increase with the upcoming release of her sophomore album.
Billie Eilish has come of age in the spotlight
Of course, navigating adolescence in the spotlight has presented Eilish with her fair share of challenges, even whilst her career was steadily reaching new heights. The "bury a friend" artist has been candid about how the incessant attention has affected her mental health at different points in her career. Fortunately, she has learned to better navigate the industry over time.
Throughout the years, Eilish has also found her voice outside of her music. Using her platform, she has spoken out about important social justice issues as well as movements like body positivity. The latter has become important to Eilish as her body has been a topic of conversation for many years. Because she chose to wear oversized clothing, the media has developed an unhealthy obsession with the teenager's body.
'The World's a Little Blurry' star talks body positivity for British Vogue
Recently, Eilish stunned fans when she traded in her t-shirts and pants for corsets while shooting a cover for British Vogue. The fashion look was different from anything that fans had seen the singer wear before and she used the accompanying interview as another opportunity to promote body positivity and confidence.
"If you're about body positivity, why would you wear a corset? Why wouldn't you show your actual body?" Eilish speculated with British Vogue about what potential backlash from the photoshoot would look like. "My thing is that I can do whatever I want. It's all about what makes you feel good. If you want to get surgery, go get surgery. If you want to wear a dress that somebody thinks that you look too big wearing, f*ck it – if you feel like you look good, you look good."
What is Eillish's height?
Fans of Eilish certainly seem to appreciate her take on things. Some even felt that the singer was giving model vibes with the photoshoot. But is Eilish tall enough to model if that's the route she wanted to go in? Many fans may be shocked to know that Eilish is only 5 foot 3 inches tall. Still, if she truly wanted to model, we're sure brands would be lining up to work with her despite her being much shorter than the average model.