Billie Eilish Lost 100,000 Followers "Because Of Her Boobs"
Billie Eilish has achieved massive success in her short career as an unusual pop star. She has won multiple awards for her music and videos, graced the covers of magazines, and even got one very influential fashion house to stop using fur. 
But according to Eilish, her popularity recently took a dip for one specific reason. Here's what the 19-year-old singer had to say about her body image and changing looks and how it affected what others thought of her.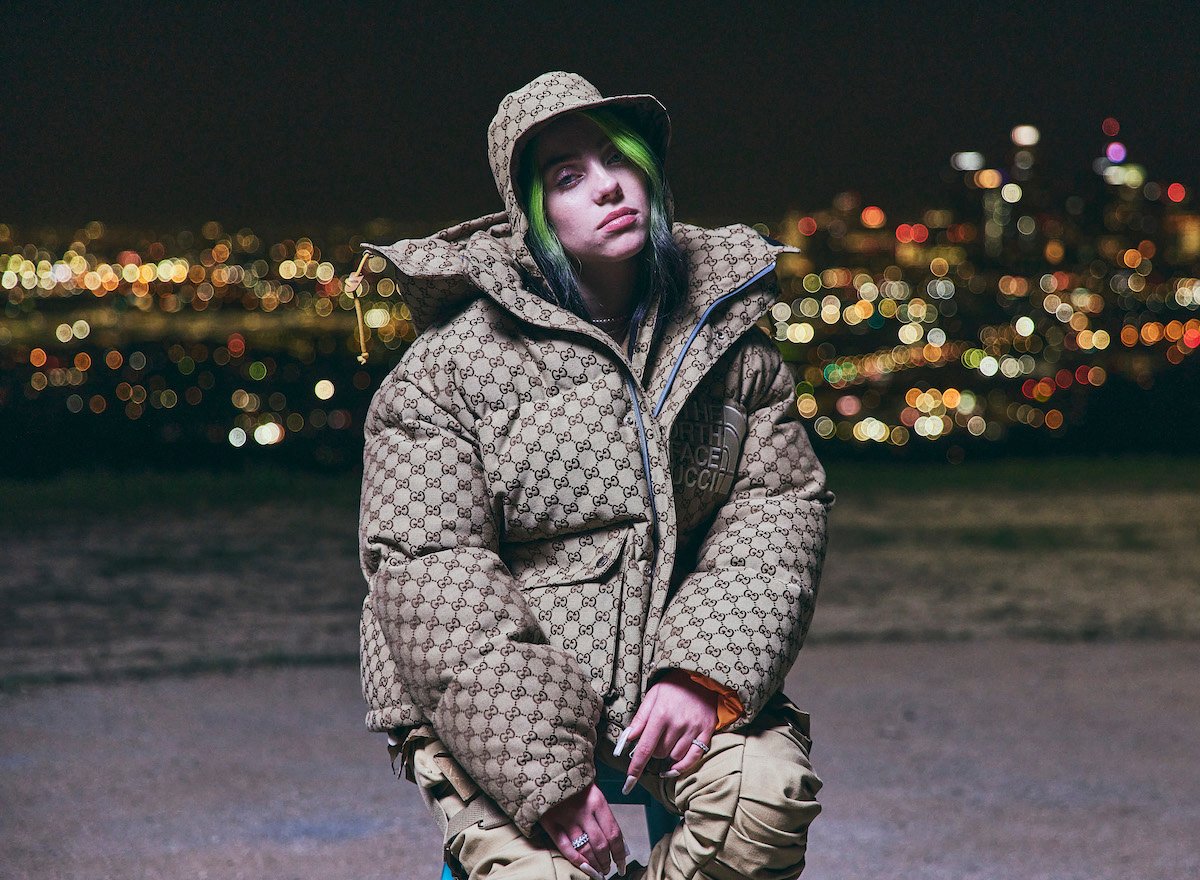 Billie Eilish's style has changed a lot 
Eilish was only 14 when she was thrust into the public eye. She and her brother Finneas O'Connell uploaded their song "Ocean Eyes" to SoundCloud, intending for Eilish to use it for a dance class. But thousands of people found the song, and it became an overnight success. 
Billie Eilish was once known for her baggy streetwear style. The young artist favored oversized T-shirts and sweatpants over the figure-hugging, skin-revealing looks that many of her peers wore. Her unique look drew both praise and criticism from the public. 
Lately, Eilish has been wearing more fitted, revealing, and feminine clothes. For the release party of her sophomore album, Happier Than Ever, Eilish wore black pants, a black tank top, and a sheer black long-sleeved shirt. The look was fairly conservative but still a huge departure from the androgynous look she rocked before.
At the Met Gala this year, Eilish stunned fans by appearing in a blush tulle ballgown that flattered her figure and emphasized her femininity. The look was a callback to old Hollywood glamour, emanating the styles of icons like Marilyn Monroe and Grace Kelly.
The pop star also changed her hair from her signature long black locks with acid green roots to a bright, platinum blonde shaggy bob.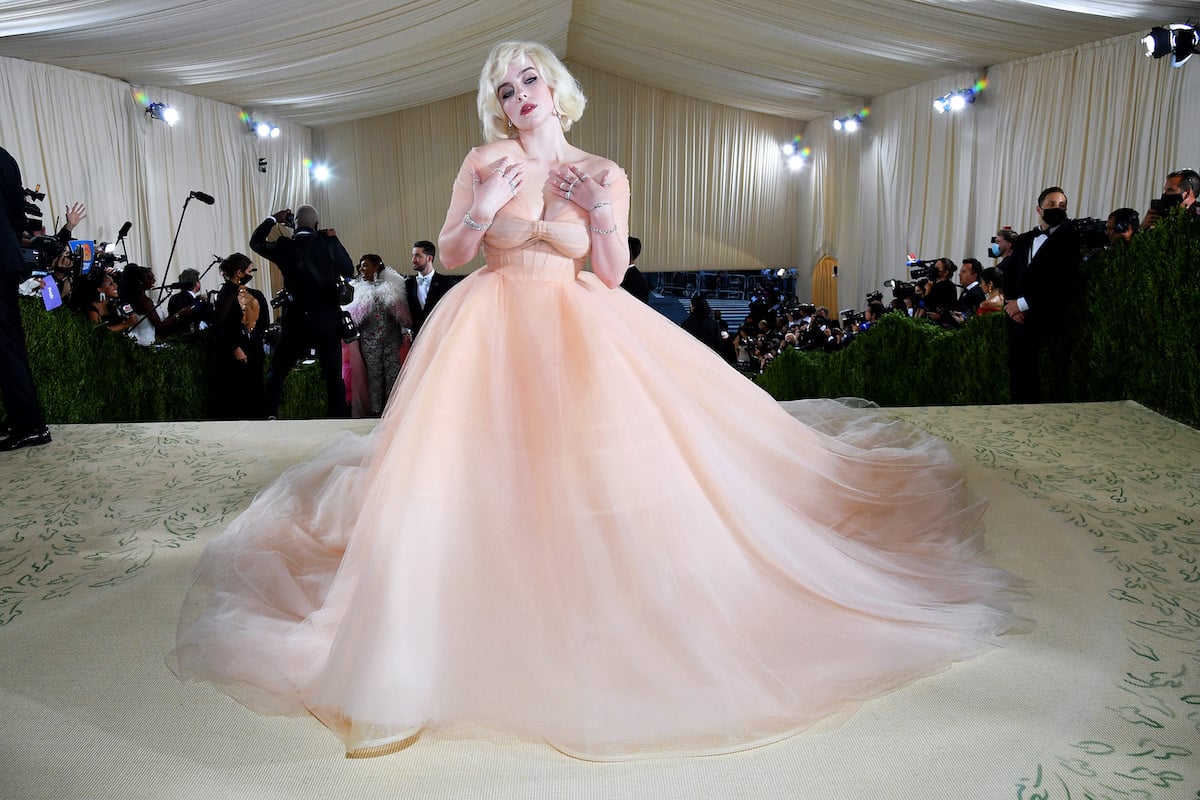 She says she lost followers 'just because of the boobs'
One of the most notable instances of Eilish changing her looks was when she appeared on the cover of British Vogue in a corset to promote her second album. She had also recently made the switch from black to blonde hair and looked almost unrecognizable to her fans.
Some loved the dramatic transformation and praised Eilish for showing a different side to her personality through her fashion choices. But others criticized her for showing off her body or simply making a change. 
In an interview with Elle, Eilish explained that she understands why some fans want her to always stay the same as when she first entered the music industry at 14, even though she disagrees with them. "People hold on to these memories and have an attachment. But it's very dehumanizing." 
She also described the backlash she faced after the British Vogue cover. "I lost 100,000 followers, just because of the boobs," she said. "People are scared of big boobs."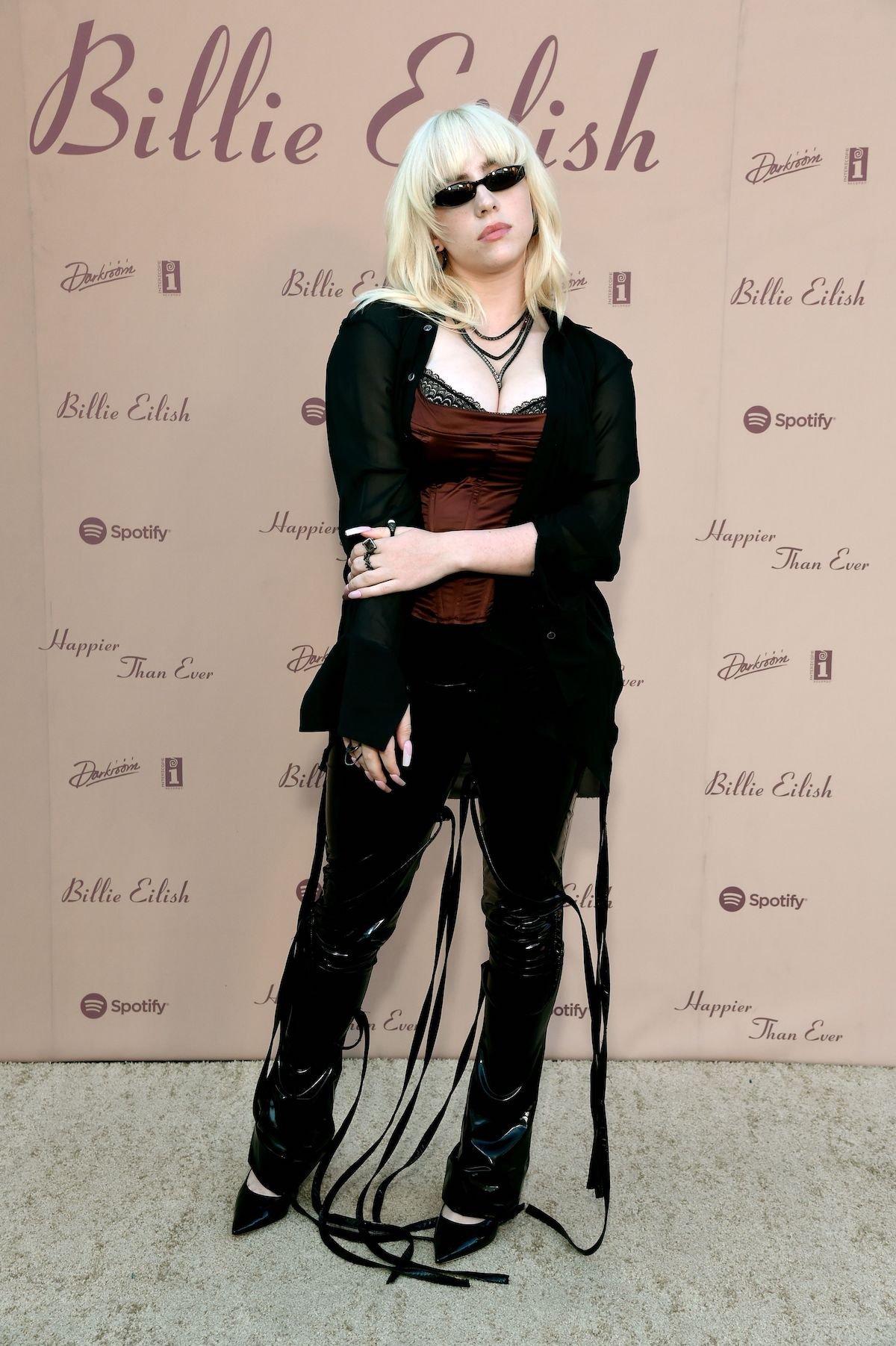 Billie Eilish is still figuring out her style
Eilish isn't going to let strangers dictate her fashion choices or stop her from evolving. Fans can expect to see more changes in her style in the future. "You're not even supposed to really know who you are until you're at least my age or older," she said. 
But she also doesn't want fans to overthink her clothing choices too much. Not everything she wears is meant to be a statement. 
Eilish lives in Los Angeles, so she has been wearing more revealing clothing lately, not to show off her skin but to beat the intense summer heat. "The other day, I decided to wear a tank top. It wasn't even a provocative shirt. But I know people are going to say, 'Holy f—, she's dressing sexy and trying to make a statement.' And I'm like, 'No, I'm not. It's 500 degrees and I just want to wear a tank top.'"