Billie Eilish Loves 'The Office' as Much as You Do
She's a 'Bad Guy' with a good sense of humor. Find out how Billie Eilish snuck her love for 'The Office' onto her album, 'When We All Fall Asleep, Where Do We Go?'
Billie Eilish is a superstar. She's performed at Coachella. She has millions of followers on social media. Her song "Bad Guy" became an instant hit, climbing the Billboard "Hot 100" music chart. Still, she somehow found the time to watch The Office 13 times (and counting.) Here's how Billie Eilish snuck her love for The Office into her song, "My Strange Addiction."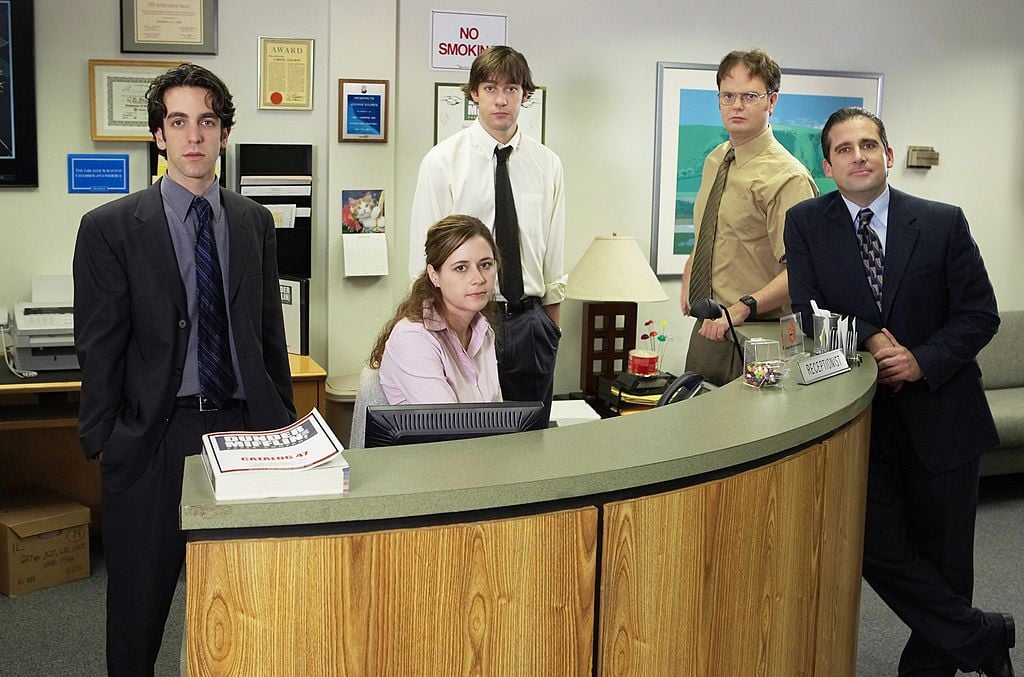 Billie Eilish is one of the most popular artists in the world
She may be 17-years-old, but Billie Eilish is taking the music industry by storm. She caught our attention with her song "Ocean Eyes." Since then, she's won the Kids' Choice Award for "Favorite Breakout Artist" and released her first full-length album. Through all the fame and success, Billie Eilish keeps one thing constant — her love for the television series, The Office.
The singer even put a sample of The Office in her song, "My Strange Addiction." The sample is from the "Threat Level Midnight" episode when the characters watch a fake movie they made themselves. Eve Nelson, The Office's song producer said in an interview with Rolling Stone that she was "ecstatic" at Billie's addition to her song.
"Can't say enough about that girl," Nelson said. "She is, to me, one of the finest young artists of today. She takes risks. She's herself. She marches to her own drummer. I love what she did with that. I thought it was brilliant. I could hear that she got slightly inspired by the beat. I respect and admire her so much. I'm honored that I have anything to do with inspiring Billie Eilish."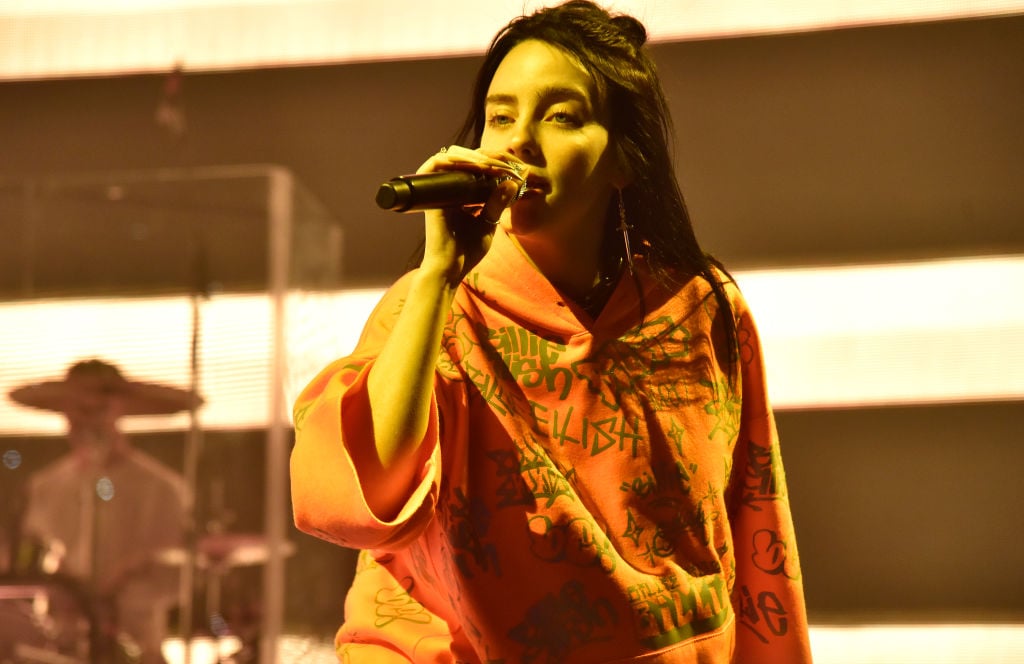 She met Rainn Wilson also known as Dwight Schrute on 'The Office'
In May 2019, Billie Eilish finally met Rainn Wilson, who plays Dwight Schrute on The Office. They made a video together on behalf of Billboard. It already has over 7 million views on YouTube.
In the video, the two spend time meeting each other, Billie Eilish eventually taking a quiz on her Office knowledge. She answered questions about Jan's candle company, Princess Unicorn's catchphrase, and the preferred pizza place among the Office's staff.

She watches 'The Office' to unwind
Even though she's touring the world, Billie Eilish still finds time to watch her favorite show. When a fan asked her on Snapchat what makes the singer feel at home when she's traveling, her answer wasn't surprising.
"The thing that makes me feel at home is having The Office, to be honest, and I know that sounds kind of dumb because it's a show and it's The Office," said Billie Eilish on Snap Me: Billie Eilish. "The Office has kind of always been my like, kind of, escape from stuff. I know it's ridiculous, but it is. And so, for instance when I go on tour to somewhere out of the U.S., there's no The Office, so I can't watch it and that's when I get in my worst place."
Her favorite episode? Beach games.
Billie Eilish's album, When We All Fall Asleep, Where Do We Go? is available on Spotify and most major streaming platforms.