Billie Eilish's 'NDA' Music Video Leaves Some Fans Feeling Stressed
Billie Eilish released her latest single, "NDA," on July 9, 2021, just weeks ahead of her second album release. The latest tune off the Happier Than Ever record came alongside a music video directed by none other than Eilish herself.
The "Bad Guy" singer has often incorporated creepy and unsettling visuals in her music videos, including spiders and black blood pouring from her eyes. "NDA" was no exception, having included its own eerie elements. However, one particular aspect of Eilish's newest video made some fans concerned for the singer's safety.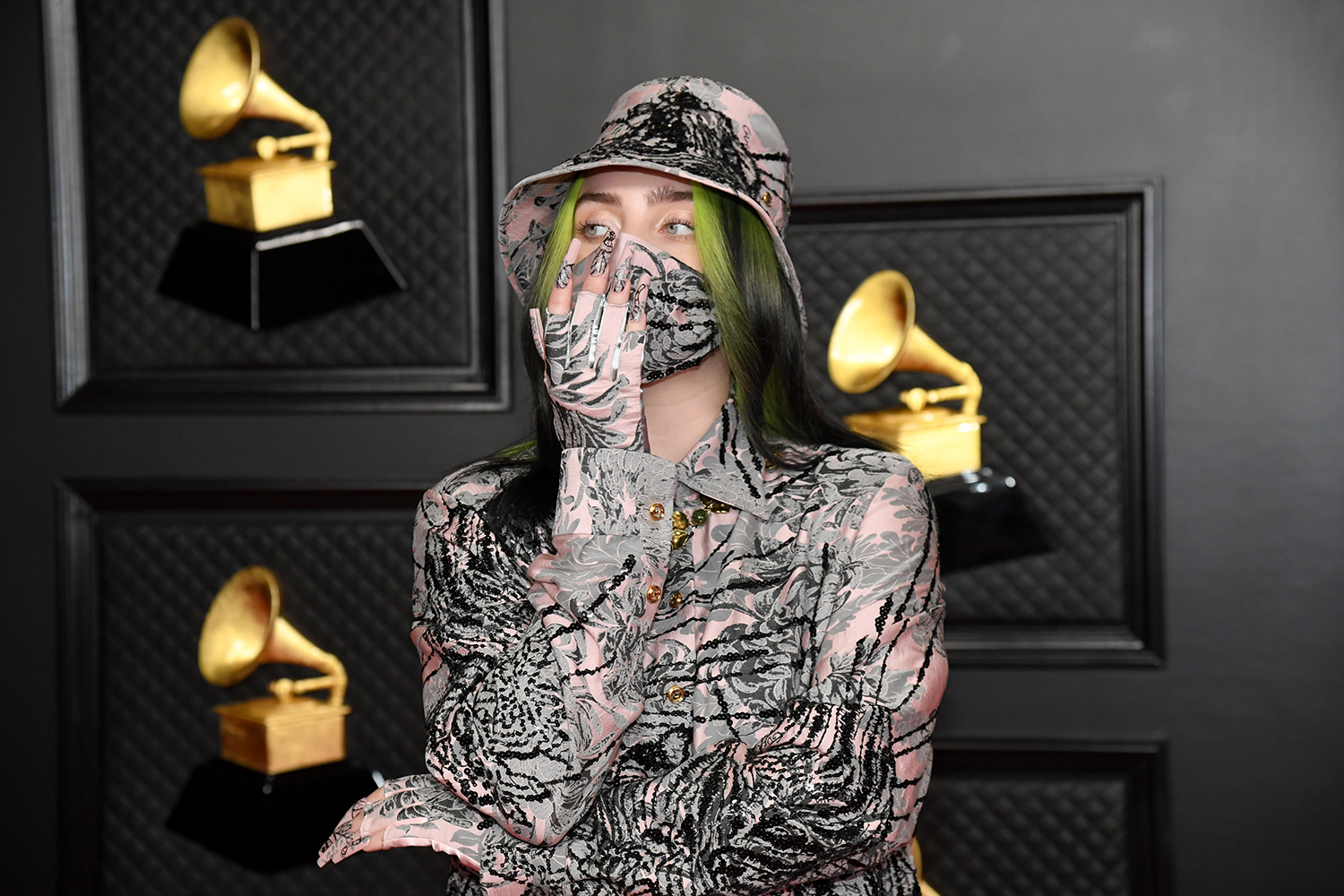 'NDA' touches on the scary side of fame
Eilish's newest single tackles the lack of privacy that many celebrities face, as well as the dangers that accompany it. Eilish's lyrics reference a stalker that she encountered earlier this year, which led her to file a five-year restraining order. According to E!, court documents noted that the man "harassed and threatened" Eilish for six months. He reportedly often made violent gestures toward Eilish.
"Had to save my money for security/Got a stalker walkin' up and down the street/Says he's Satan and he'd like to meet," Eilish sings in "NDA."
The song also references Eilish's experiences with trying to maintain privacy in her dating life: "Had a pretty boy over, but he couldn't stay/On his way out I made him sign an NDA." In the past, Eilish has revealed that she tries as much as possible to keep her dating life under wraps.
In a July 9 interview with Apple Music's Zane Lowe, Eilish touched on the importance of maintaining privacy in her life.
"Having a private life is really, really important…That's really how I feel in all areas of my life. And I respect people's privacy," the singer said. "I respect my fans' privacy. I want them to have their own lives and do their own thing, and then we come together, and we connect. That's how I feel about everyone I know."
Billie Eilish's 'NDA' video features risky stunt driving
In Eilish's "NDA" video, the singer walks down a dark highway wearing all-black clothing. In the distance behind her, shadowy figures occasionally follow her and disappear when she looks back, creating an unsettling vibe.
Later in the video, cars begin to zoom by Eilish in both directions and eventually circle her at high speeds. A recent Instagram post with behind-the-scenes footage from the video shoot showed the very real stunt cars driving around her at close range. Eilish wrote in the caption that the action made her mother and team "scaredy."
Some fans apparently felt "scaredy" watching the footage, too. Many revealed in comments that the fast cars driving around Eilish made them feel anxious.
"LITTLE TOO CLOSE FOR MY LIKING…." one fan wrote.
"I was so scared you were gonna get run over the whole time," another user added.
Despite the concern from her team, her mother, and her fans, Eilish told Lowe that it was "one of the coolest videos I've ever made in my life."
'Happier Than Ever' album marks a new era for Billie Eilish
"NDA" is the fifth single to come from Happier Than Ever, which will release on July 30, 2021. Back in June, the 19-year-old singer told Rolling Stone that the album marks a very different time for her compared to her debut album, When We All Fall Asleep, Where Do We Go?.
Eilish revealed that, at the time, she hated writing and recording music because of the pressure from her label. However, this time, she and her brother Finneas could record at their own pace without input from any executives.
"No one has a say anymore," Eilish said. "It's literally me and Finneas and no one else."
RELATED: Billie Eilish's Instagram Following Grew By Millions in Just a Few Weeks