Billie Eilish Just Increased Her Net Worth by $25 Million Thanks to This
In addition to substantially increasing her net worth, Billie Eilish is having phenomenal 2019. Not only in the "Bad Guy" singer in a great place mentally, but her career has also never looked brighter. With six Grammy nominations under her belt, including one for album of the year, it's no wonder that the world wants to know more about the 17-year-old. This is perhaps the reason that Apple+ reportedly spent an exorbitant amount of money for the rights to a documentary about her life, increasing her net worth by a whopping $25 million.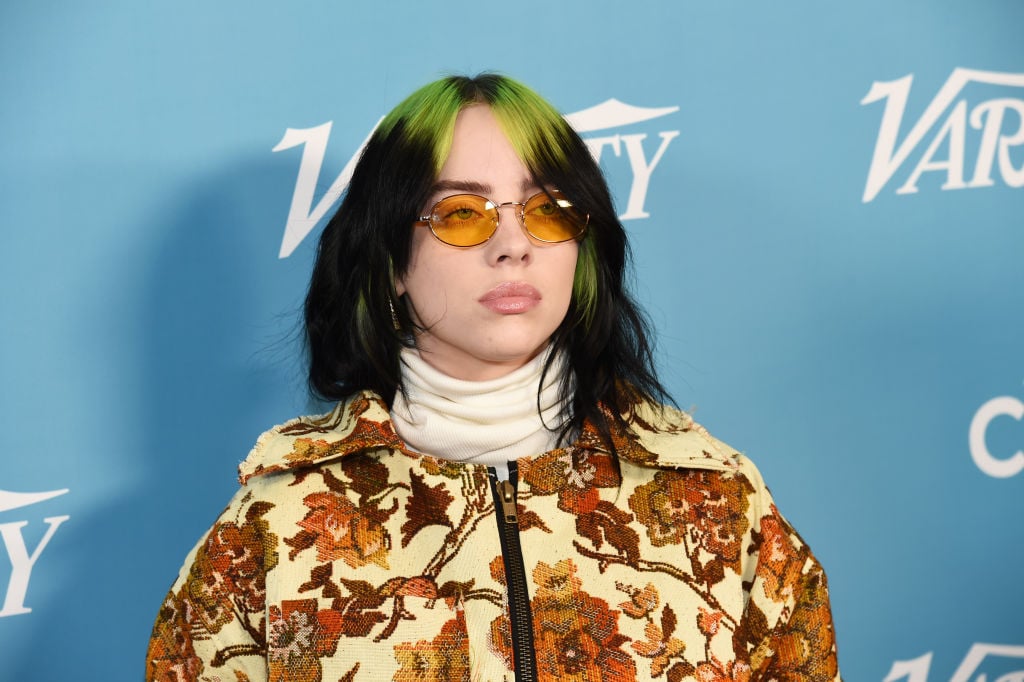 Breaking records with her age
Eilish certainly was no stranger to fame prior to 2019. She developed a rather large cult following in 2017, but when she released her debut album When We All Fall Asleep, Where Do We Go? her career catapulted into a new stratosphere. Her hit single "Bad Guy" not only scored the artist her first number-one single on the Billboard Hot 100, but also allowed her to break records. To date, Eilish is the first, and only, artist born in the 2000s to have a song recorded in the U.S. nab a number one spot. Furthermore, Eilish also has four platinum singles and eight gold ones that have steadily increased both her popularity and net worth.
Eilish's upcoming Apple+ Documentary
The "Bury A Friend" artist certainly has had an interesting journey thus far in her career. Fortunately, her fans will get to witness some of the highs and lows firsthand, thanks to an upcoming Apple+ documentary. The documentary, which has already finished filming, is directed by R.J. Cutler and was shot in March of 2019. Eilish's label, Interscope Records (who also back other popular artists like Selena Gomez) also had a hand in the documentary and collaborated on production for the film. According to Billboard, Eilish was paid $25 million for this project, which easily takes her net worth to the next level.
But, just what can fans expect from the upcoming documentary, which is set to premiere in 2020? The film is supposed to show deeply private and personal moments with Eilish's friends and family as she sets out to release her debut album to the world. Fans of the "Xanny" singer will also be privy to behind-the-scenes moments from Eilish's many public appearances around this time period.
The Bad Guy singer gets candid about life on tour
Of course, fans shouldn't expect the documentary to be a highlight reel. The 17-year-old has been candid that this career is often challenging for her to navigate. In fact, there was a time, not too long ago, where Eilish questioned if she even wanted to continue on with a career in music when she was grappling with the everyday struggles of tour life.
"There was a period where I was like, 'Do I even enjoy music?' It just felt like so much touring. And I don't mean the shows. The shows are always my favorite part. But it was just traveling and being alone all the time, on a cold bus in Europe, horrible food, and when you come back, everyone's kind of moved on from you," the 17-year-old shared openly in a recent interview with Rolling Stone. Luckily, Eilish seems to be enjoying tour life, fame, and success a lot more these days. We can't we to see what else she unveils for us in the upcoming documentary.