What Is Billie Eilish's Net Worth?
Billie Eilish has revolutionized the music business, and she's not yet 20 years old. The pop sensation was known for her green hair and baggy clothes. She created quite a buzz when in early 2021, she dyed her hair ice-blonde and posed for the cover of British Vogue in lingerie. But all the shakeups make sense considering Eilish's age. She's still a teenager, so fans can expect a lot of changes while she figures out who she is. It's rare for a teenager to have such a successful career — however, Billie Eilish's net worth is enough that she could comfortably retire if she wanted. 
Billie Eilish has been making music since age 11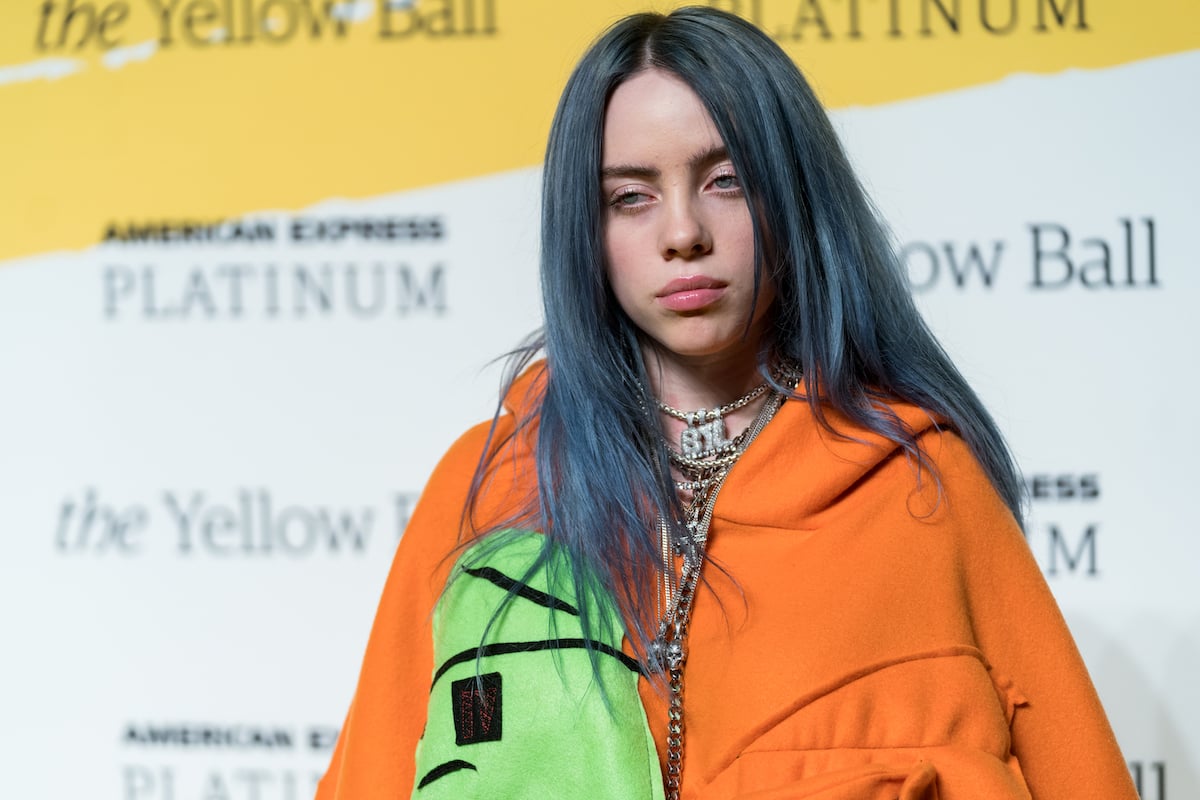 Eilish and her brother were homeschooled by their incredibly creative parents. Eilish's mother is in theater, and her father is an actor. Aside from the performing arts, both her parents are also musicians. They introduced their children to music at a very young age, and by the age of 11, a young Eilish was composing her own music.
She and her brother began collaborating, and by 13 she was uploading her music to SoundCloud. That's where she would eventually be discovered, just a few years later. At 14, Eilish recorded "Ocean Eyes," which essentially went viral. The next year Eilish was offered a contract by Apple Music. A year after that, at 16, Eilish released her first full length EP and went on her first tour. Despite the success, her career hadn't taken off quite yet.
What is Billie Eilish's net worth?
Things moved fast for Eilish after her early success, and she made it clear she was at least a double threat. In 2018, she signed with Next Management to headline various beauty and fashion campaigns. Diversifying her portfolio has probably helped Eilish reach a net worth of $30 million, according to Celebrity Net Worth, before her 20th birthday. That — combined with millions of listens to her songs and a few huge tours — has done Eilish good.
Interestingly, Eilish's music probably contributes to only a small part of her net worth. Her other ventures are more lucrative and come with a quicker paycheck. Eilish has her own clothing line, for example, and has worked as a spokesperson for Adobe Creative Cloud, Freaky City clothing, and Calvin Kline. After she promoted the new Apple MusicLab app, the tech giant paid Eilish $25 million for a documentary about her life. That's a significant percentage of her net worth, and may be what shot her into multimillionaire territory.
How many Grammy Awards does Billie Eilish have?
Even though Eilish isn't just a musician, her music is what made her famous. At 17, she was nominated for six Grammys, including the four biggest categories: Song of the Year, Album of the Year, Best New Album, and Record of the Year. Additionally, she was nominated for Best Pop Solo Performance and Best Pop Vocal Album. Eilish was the youngest person ever to be nominated for the four major Grammy awards. 
Eilish went home with five awards after the 2020 Grammys, including the four major categories. Essentially, she swept the Grammys, leaving with the awards for Best New Artist, Album of the Year, Record of the Year, Song of the Year, and Best Pop Vocal Album. She was the first woman to ever to win the big four and the youngest winner of all time. She took the Billboard Music Awards in a similar fashion, taking home Top Female Artist, Top New Artist, and Top Album.
For the record, Eilish isn't done building her net worth yet; her new album Happier Than Ever dropped in July 2021.
RELATED: Billie Eilish Said Her Parents Let Her Stay Up All Night Under 1 Condition