Billie Eilish Never Said She Wanted to Be Poor to Relate to Her Fans, Despite What the Internet Said
Billie Eilish took the world by storm with her first single "Ocean Eyes," which landed her a record deal. Her first album When We All Fall Asleep, Where Do We Go? crushed records and earned her five Grammy awards, solidifying her as a superstar. 
With fame, though, comes many imposters, haters, and fake news stories. Eilish seems to be taking it in stride. But at some point, the hype of fake news will get to anyone. While she doesn't speak out much regarding fake quotes or stories, her team occasionally takes the time to make a statement when the claim is absurd enough. 
What did Billie Eilish allegedly say?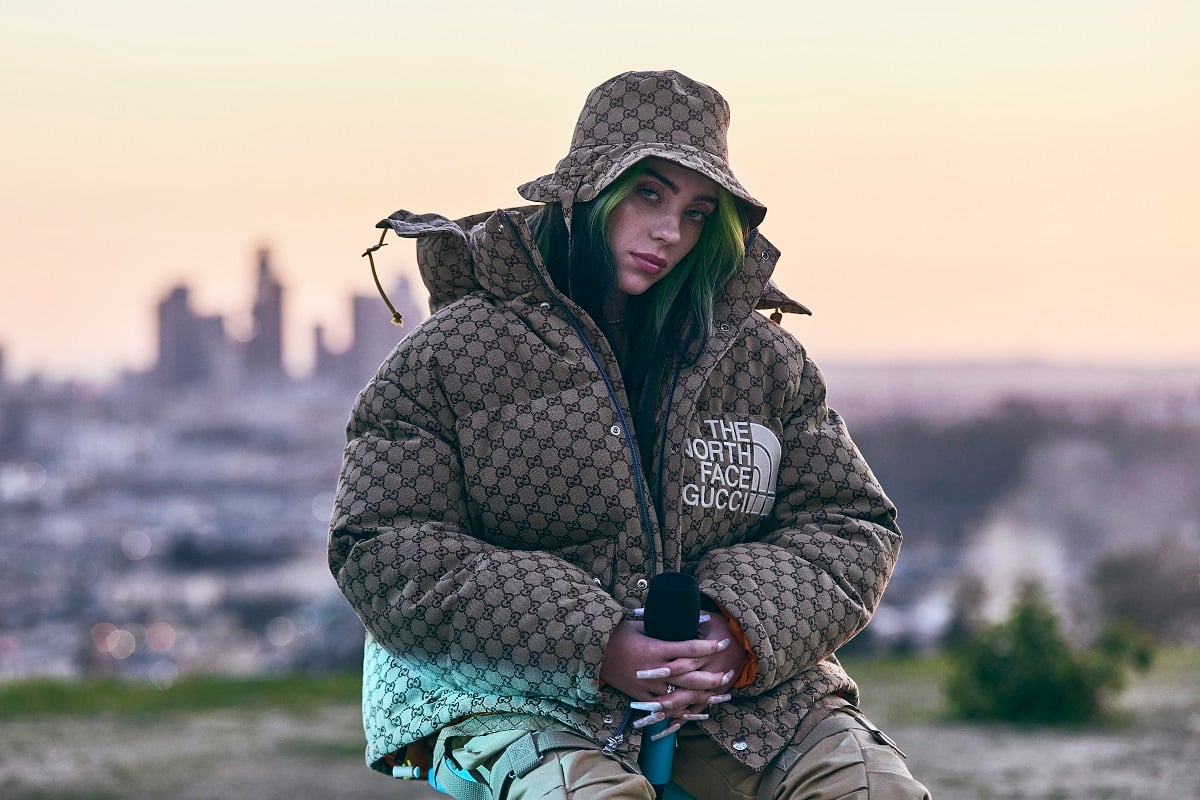 In July 2021, a social media post with an image of Eilish circulated. Attributed to People Magazine, the "interview" included a quote from Eilish saying, "When I got rich, I started balling my eyes out, I wanted to be poor so I can relate to most of my fans …  I still want to be broke and poor, it looks really fun and cute."
The quote was apparently created by an account called Billie Eilish Updates, according to Snopes. The post spread through social media like crazy, claiming to be a legitimate quote from Eilish. This social media profile has since been deleted due to the turmoil that ensued from the brazen lack of factual information used to create the post. The quote was never published by any reputable news or entertainment company, including People Magazine. 
What did Billie Elish think about the fake quote?
While the singer herself has not publicly spoken out regarding the fake quote, her brother, Finneas O'Connell, did take to Twitter to clear the air. He tweeted that it was "fake obviously," adding, "Honestly, I just wish they'd label this account satire like [publication] The Onion or something. I have no problem with a joke as long as people know it's a joke." 
Eilish takes her public image seriously, as it is a huge part of her career. But she and her brother also understand a good joke when one is, in fact, good. Neither seems to think this particular instance was a very good choice for the publication of fake quotes. It would be impossible for her to respond to every fake news story. But this one was clearly big enough for someone in her party to speak out. 
Social media is the source of many celebrity misquotes
With social media so easily accessible to the masses and new fan accounts being created daily, it's easy to see how there can be mass confusion about what someone did or did not really say. Unfortunately, social media is the source of plenty of fake news, including absurdly wild fictitious celebrity quotes. Eilish isn't the first celebrity to have fallen victim to a made-up quote that hundreds of thousands of people believed to have actually come from her.
Life and Style Magazine rounded up a list of the top celebrities Eilish joins who were sadly misquoted, including her childhood crush, Justin Bieber. Bieber was famously misquoted saying "Don't knock teenage pregnancy. I was a product of teenage pregnancy, and where would the world be without me?" Bieber also declined to comment on the self-absorbed quote and let astute fans determine it wasn't really him who said it.