Is Billie Eilish Friends With Olivia Rodrigo?
Billie Eilish and Olivia Rodrigo were the two biggest teen sensations in 2021. Both singers released chart-topping, record-breaking albums, received nominations for multiple 2022 Grammy Awards, and launched sold-out tours. Some fans have wondered if Eilish's and Rodrigo's popularity have led to a competition, but that isn't necessarily true. What is the nature of the stars' relationship? Are they rivals, acquaintances, or friends?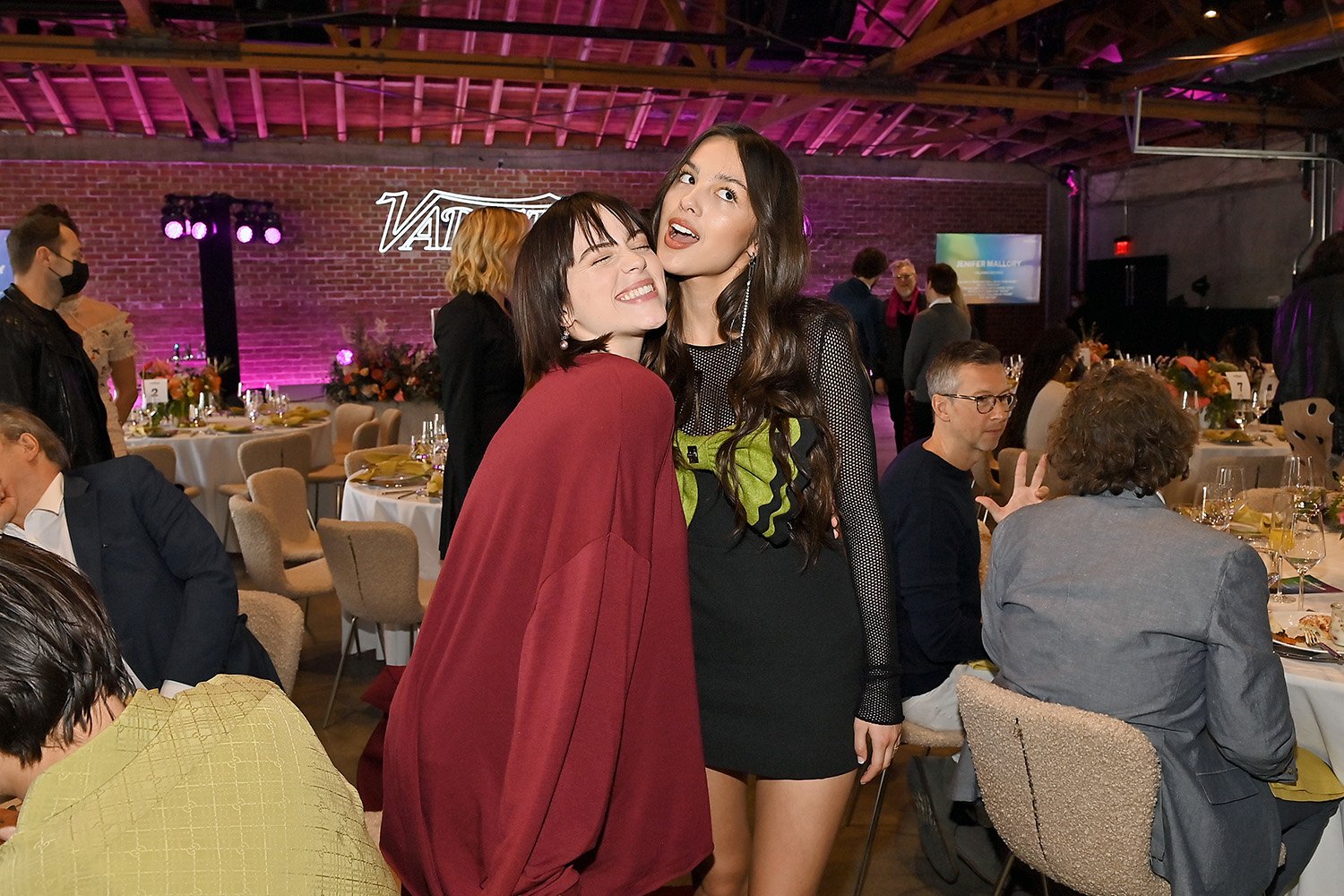 Some fans have speculated a feud between Billie Eilish and Olivia Rodrigo
There's been no specific incident to suggest a rivalry between Eilish and Rodrigo, but some fans thought the singers' similar paths to success in 2021 might have formed a competition. High School Musical: The Musical: The Series star Rodrigo, 18, shot to stardom in January when she released her emotional single, "Driver's License." Later, in May, she dropped her debut album: Sour.
Meanwhile, 19-year-old Eilish, who gained fame in 2015 with her single "Ocean Eyes," released her second album, Happier Than Ever, in July. She also launched a concert film, Happer Than Ever: A Love Letter to Los Angeles, on Disney+.
Eilish and Rodrigo both had songs reach No. 1 on Billboard charts in 2021. Additionally, the young singers are nominated in many of the same Grammys categories, including Record of the Year, Album of the Year, and Song of the Year.
Are Billie Eilish and Olivia Rodrigo friends?
Thankfully, there appears to be no tension between Eilish and Rodrigo. Eilish herself shut down feud rumors in September, telling Elle that she's a fan of Rodrigo's.
"It's sad because girls are trained to be competitive with each other," the "Bad Guy" singer said.
That statement alone may not prove a friendship, but photos might. Eilish came together with several fellow stars in July to celebrate Happier Than Ever — Rodrigo was one of the attendees. Eilish shared a carousel of photos from the party on Instagram, including a sweet shot of her and Rodrigo in a tight hug.
"This is where the real love is," Eilish captioned the collection.
Rodrigo shared some love for the photos, commenting, "Ur an angel."
More recently, Eilish and Rodrigo also posed together for some pictures at Variety's Hitmakers Brunch on Dec. 6. The stars looked happy to see one another as they flashed huge smiles and silly faces for the camera.
Olivia Rodrigo would love to collaborate
With the feud rumors squashed, many fans of Eilish and Rodrigo are now pushing for a collaboration. And for what it's worth, Rodrigo is also totally down. During a game of Song Association with Elle in April, the actor said it's a dream of hers to work with Eilish on a track and gushed about the "NDA" singer's music.
"It would be really cool to collaborate with Billie Eilish. Everything she does is just so spectacular. I love, like, her first EP [Don't Smile At Me]. I just fell so deeply in love with that project," Rodrigo said, adding that she found "My Boy" to be a work of genius.
Eilish and Rodrigo haven't hinted at any sort of collaboration yet, but fans will keep their fingers crossed as the singers head into another year of undoubtedly groundbreaking music.